Want to match your makeup with the weather? Here's the new Tom Ford Soleil Summer Collection for sunny days. The new range is inspired by the brand's perfume, Soleil Brûlant. The fragrance's warm and spicy aroma is reenvisioned as shades for blushes, lipsticks, palettes and more. Check it out!
Tom Ford Soleil Summer Collection: Products, Price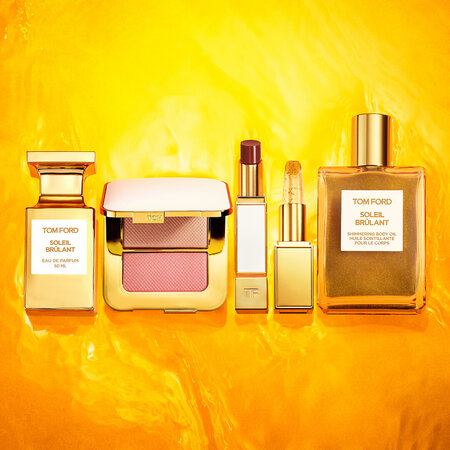 The collection includes five products: four colour makeup pieces and one body oil — all of which capture the Soleil Brûlant's warm, sultry vibe.
The Soleil Sheer Cheek Duo in Èclat Nu (SGD132) features a peachy and rosy hue. Each shade can be used on its own. However, you can also use both to create a subtle contour effect. The blush provides a soft matte finish.
If you're looking for something with more shade options, you can go for the Soleil Eye and Cheek Palette (SGD255), which has two rosy-gold blushes and four shimmery eyeshadows.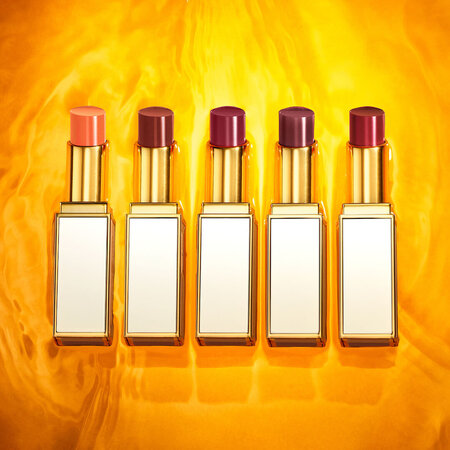 There are two products for the lips. One is the Soleil Lip Blush (SGD84), a shade-shifting balm that provides a unique pink sheer flush that's based on your skin's pH.
Meanwhile, the Soleil Ultra-Shine Lip Color (SGD84) is a bolder option. With just one layer of application, your lips will be enveloped with a glossy and creamy tint. It's available in Aphrodite (dark plum), Sweet Spot (coral), Été Brûlant (dark burgundy), Nudiste (mauve brown) and Riviera (brick red) shades.
As a finishing touch, you can use the Soleil Brûlant Shimmering Body Oil (SGD175). It has a silky texture and high-shine look that will look great on sun-kissed skin.
Tom Ford Soleil Summer Collection: Release Date, Availability In Singapore
The Tom Ford Soleil Summer Collection will be available starting 15 July at TANGS at Tang Plaza, Takashimaya Department Store, Sephora Singapore boutiques and on sephora.sg.
Next, check out the new Elf Cosmetics collection that celebrates gaming culture.

Comments, questions or feedback? Email us at [email protected].