TikTok is undeniably one of the biggest hubs of new beauty trends today. But while some tips and tricks are practical, there are others that are just fun to try because they're pretty. Case in point: the TikTok Prism Under-Eye trend, made popular by TikTok user @naezrah.

This look features psychedelic colour and glitter under your eyes.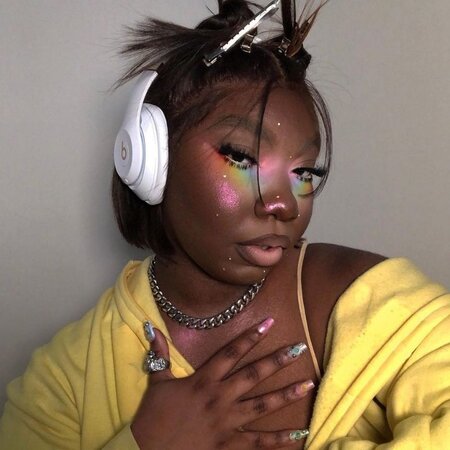 How to recreate the TikTok prism makeup trend
To start, apply a heavy layer of undereye cream or liquid primer/concealer, ideally a couple of shades lighter than your actual skintone. Naezrah suggests setting cream paint base, if you opt to use it, with a translucent powder before proceeding to the next step.
Next, pack on the eyeshadow. Since it's prism-inspired, rainbow colours are the go-to shades for this eye look. Layer them on depending on the look you desire and make sure you blend out any harsh lines.
Finally, amp up the highlight (or add some jewels if you're going extra), add a liner and some lashes, and wrap up the look as you do with your normal routine.
It's not the most practical look to wear, but with Euphoria making festival-inspired beauty looks more common, who's to say you shouldn't wear this on a weekend out?
Comments, questions or feedback? Email us at [email protected].