TikTok is back with another nifty beauty hack! This time, it's all about lining the lips using a — wait for it — a brow tint. No, really! The technique saves you time and money because this "lip liner" is said to last for up to three days. Intrigued? Read on.
What is the TikTok Lip Liner hack using brow tint?
The TikTok lip liner hack was introduced by TikTok user and Sacheu Beauty owner Sarah Cheung. She explained how typical lip liners fade off easily, especially on night-outs with all the drinking and dancing. So Sarah thought of using the Maybelline New York Tattoo Brow Peel-Off Tint as a semi-permanent lip liner.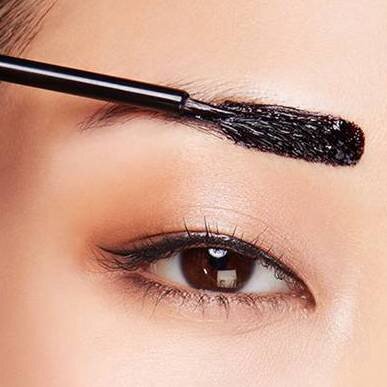 The process is pretty straightforward. Instead of putting the peel-off brow tint on your brows, you apply it to the outer edges of your lips. Wait for three minutes and peel it off. Gently wipe off the excess and you're done! After all these steps, you should be left with a nice brown "lip line" border that you can top off with your favourite nude lipstick.
Where to buy Maybelline New York Tattoo Brow Peel-Off Tint
Want to give this hack a whirl? You can buy the Maybelline New York Tattoo Brow Peel-Off Tint in Singapore for SGD19.90 on the brand's official website. However, the hack works with any peel-off brow tint, so you can definitely use your fave for this.
(Cover photo from: maybelline.com.sg)
Comments, questions or feedback? Email us at [email protected].