The immensely popular singer Harry Styles (who gifted us with the earworm, As It Was) once again lets us into his colourful world, except this time it's through his newest line of makeup. The Pleasing x Marco Ribeiro collaboration is dropping soon — so check out what we know so far!

Through a series of reels, Pleasing proudly ushered in the brand's first foray into makeup. The brand announced that the limited-edition collaboration features a palette of Pressed Powder Pigments, a trio of Universal Cream Pigments, a multi-use Gloss Medium, and five unique new shades of nail polish. After releasing skincare and manicure products, this latest piece of news signals a brand new chapter for the company.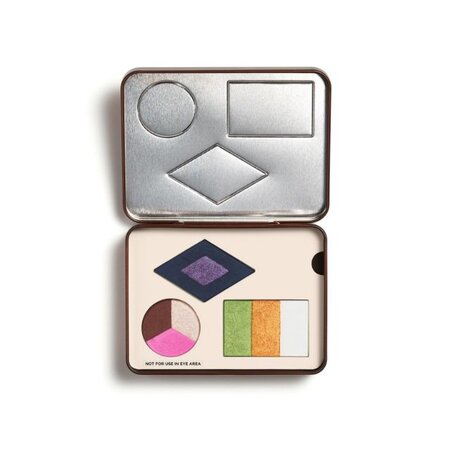 Marco Ribeiro Encourages Freedom In Expression Through This Collaboration


For those wondering who Marco Ribeiro might be, he's a Brazilian-born, Paris-based fashion designer whose whimsical designs were worn by the music star during the promotions of his recent album, Harry's House. And so, with this new makeup line, which launches on 29 September, they're giving us a chance to create our own joyful experiences and a splash of colour into our lives.
You can soon express yourself as creatively as you want as Pleasing accepts international orders and ships to Singapore!


If you're looking for more makeup inspo, check out our roundup of the best celeb beauty looks!


Comments, questions or feedback? Email us at [email protected].