Bring the magic with you to every holiday party with Pat McGrath's "CELESTIAL NIRVANA" Holiday 2022 makeup collection.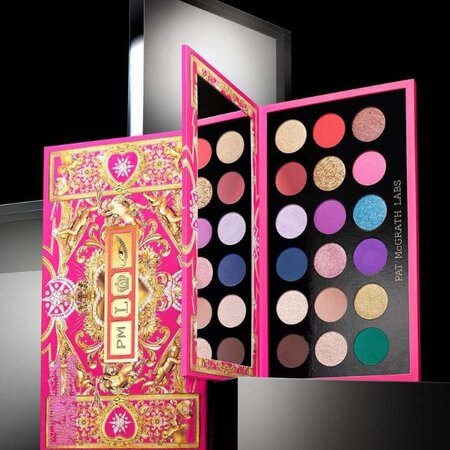 "CELESTIAL NIRVANA" Holiday 2022 collection: products, price
Pat McGrath Labs gives the gift of discovering a resplendent array of choices for your eyes, skin and lips. You can visit their official website (they ship to Singapore) and get everything you need to mix, match and mesmerise. Here are some of the collection's offerings.
The all-new MTHRSHP MEGA: Celestial Nirvana (SGD113) offers 18 sublime shades in three colourways — neutral, warm and cool — to compliment any skin tone and every mood. It's designed to help you achieve makeup nirvana and exude elegance at your upcoming holiday reunions and parties.
The Celestial Nirvana Eye Shadow Palettes in Nude Allure and Bronze Bliss (SGD50) stars five celestial hues in three ultra-smooth finishes. This was made to help you illuminate like an icon with a shimmering foil and sparkle without caution in a trio of mesmerising metallics.
The DARK STAR Colour Blitz Mascara Trio (SGD117) will give you a way to triple your fantasies with a luxuriously creamy gel-hybrid formula that delivers major lift, mesmerising length and maximal volume in heavenly hypercolour.
Add these to your wishlist and make this year's holiday season an unforgettable one! As you plan for the fast-approaching holiday season, why not explore these countries for an exciting overseas trip?
Comments, questions or feedback? Email us at [email protected].