Whether you're off to an "under the sea"-themed party or you're on vacation and on the lookout for something Instagram-worthy, this one's for you. The mermaidcore aesthetic is rising to the top of the trends, so let's dive right into it.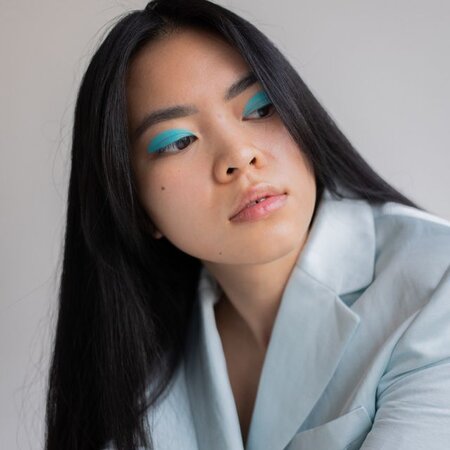 The recent spring/summer 2023 runways allowed us to enter a brand new world and fuelled our imagination as to how we could achieve those ethereal looks. The mermaidcore aesthetic is something you can achieve without having to be an undersea princess.
All you need is a wet hair look and aquatic makeup. For the hair, you can do a slicked look or sport damp salty strands. For the eyes, you can either use oceanic shades of eyeshadow (from cobalt to cerulean) or seaweed greens. You can also create iridescent silver shimmers by swooshing them over your eyelids so like scales they can glisten in the light. Last but not least, your skin needs a glossy, lacquered look for that extra dewy skin.
Speaking of hair, check out how you can achieve voluminous locks with these hair tonics.

Comments, questions or feedback? Email us at [email protected].