Manga Lashes is the latest beauty trend taking over the TikTok Beauty Community! As its name suggests, this makeup look is based on the fluttery lashes that female characters in manga (graphic novels from Japan) have. The goal is to also make your eyes appear more dominant than your other facial features.
Manga Lashes Trend: Tutorial, Products To Use
The Manga Lashes trend originated from a Chinese social media and e-commerce app Xiaohongshu (also called the Little Red Book), which is often compared to Instagram. Sacheu Beauty owner and beauty influencer Sarah Cheung introduced it to TikTok and gave a tutorial on how to create the look.
Here's how she says you should do it. First, prep your lashes by swiping on your fave mascara. Next, Sarah recommends getting "long, wispy" false lashes and cutting them into five to seven segments that you can attach to your actual lashes to create that animated spiky eyelashes. Make sure that the false lashes are spaced apart for an even look. You can do the same for the bottom eyelashes but with finer false eyelashes.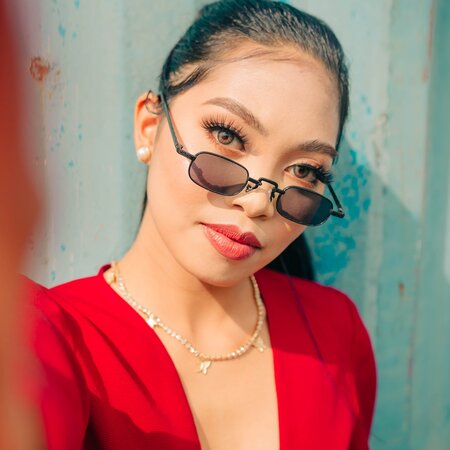 You can use any long false eyelashes that you have. Some that you can consider are Ardell Extension FX False Eyelashes (SGD12) and Velour Effortless Natural Lash Collection (SGD39).
What do you think of this trend?
Comments, questions or feedback? Email us at [email protected].