Who knew that a messed-up batch could be turned into a luxurious new bath product that your skin will crave? That's just what happened behind Krave Beauty's newly-launched product, the Matcha Hemp Body Wash.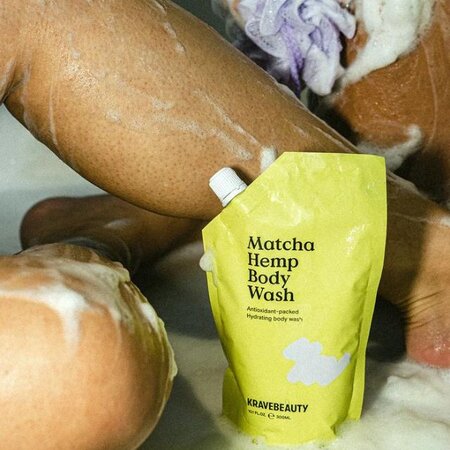 The brand that's known for uncomplicated and intentional skincare revealed that as it began the process of improving the formula of its beloved Matcha Hemp Hydrating Cleanser, several batches of its new formula were rejected. The batches amounted to over 10 bathtubs of cleanser gone wrong.
Instead of throwing away everything, Krave Beauty held on to its commitment to sustainability and turned lemons into lemonade (or green tea leaves into matcha) and started reworking the bulk. After all the hard work, it came up with and launched the limited edition Matcha Hemp Body Wash.


Krave Beauty Matcha Hemp Body Wash: pricing and availability in Singapore
The Matcha Hemp Body Wash is packed with antioxidants and hydrating ingredients and offers a gentle cleanse for your body. It's available on the
US website
and priced at USD8 or around SGD11.41 per 300 ML. The brand ships to Singapore, Malaysia, the Philippines, and more.
(Cover photo from: Krave Beauty)

Comments, questions or feedback? Email us at [email protected].