Kiehl's Skin Consultation in Singapore just got even better. The heritage skincare brand will now be using advanced tools to evaluate the skin's overall health based on different factors. This new process is called Derma-Reader Deep-Skin Analysis and it promises a more thorough skin consultation service by combining a deep-skin photo-analysis with a Kiehl's representative's scientific insights and personalised recommendations.
How the new Kiehl's Skin Consultation works
Derma-Reader Pro
You can get a Derma-Reader Deep-Skin Analysis in four ways. The first is to visit Kiehl's Takashimaya S.C Ngee Ann City branch to experience a consultation using the Kiehl's Derma-Reader Pro device, which boasts in-depth surface and sub-surface skin imaging. This means it can pinpoint skin concerns such as wrinkles, fine lines, texture, surface spots, and enlarged pores as well as red areas, emerging brown spots, UV damage, and clogged pores.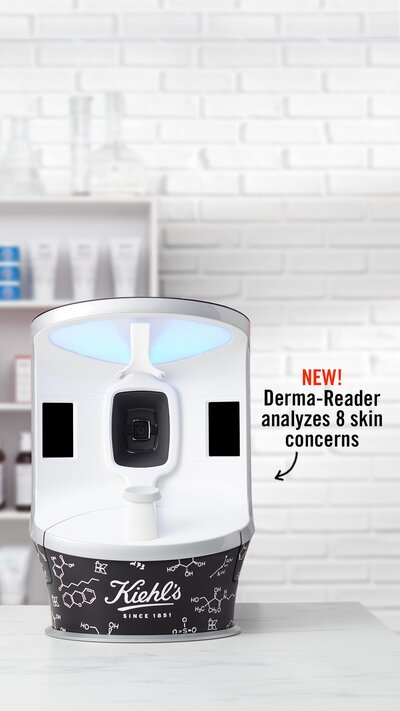 Derma-Reader Portable
Can't go to Kiehl's Takashimaya? You can go to Kiehl's Serangoon NEX, Kiehl's ION Orchard, Kiehl's Tampines Mall or Kiehl's WestGate for a skin consultation using the Kiehl's Derma-Reader Portable, which can also help detect skin concerns that may not be visible to the naked eye.

Healthy Skin Assessment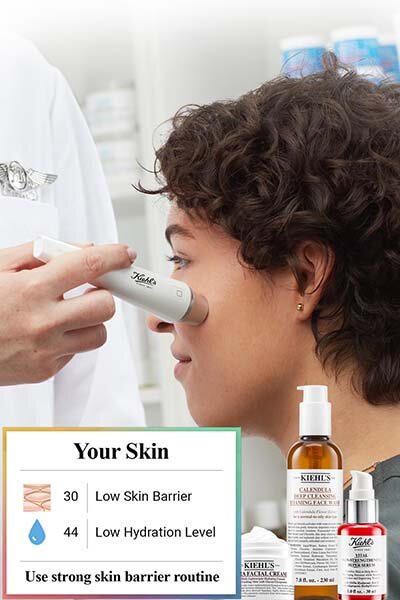 Another option is to go to any Kiehl's Singapore boutiques to check out the Healthy Skin Assessment (HSA) tool, which can determine your skin barrier strength and hydration levels.
Kiehl's Instant Skin Reader Tool
If you prefer to do it yourself, you can use Kiehl's Instant Skin Reader Tool. All you need to do is upload a selfie, answer some questions and you'll instantly receive a personalised skincare analysis.
Which one will you go for?
Discovered some dark spots during the consultation? Check out these vitamin C serums.
Comments, questions or feedback? Email us at [email protected].