Kiehl's recently launched its eco-friendly cleansing bars with the brand's Future Made Better Facial Bars range and they're definitely worth getting excited about. Keep scrolling to find out which one is your best match and where you can get it in Singapore.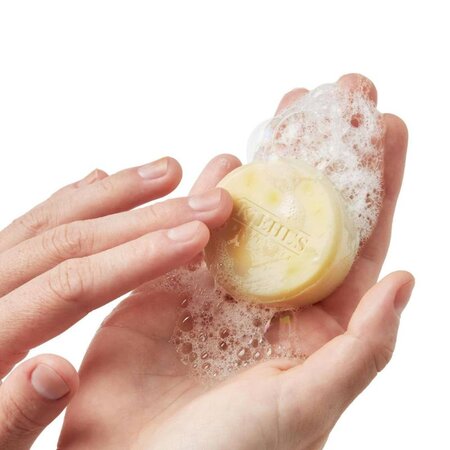 Kiehl's Future Made Better Facial Bars variants
These eco-friendly cleansing bars come in three types.
There's The Ultra Facial Hydrating Concentrate Cleansing Bar, which contains "renewable glacial glytoprotein and responsibly sourced squalane" that keep the skin balanced and well-hydrated throughout the day.
Next, the Calendula Calming & Soothing Concentrated Cleansing Bar, which is recommended for acne-prone skin. This variant helps reduce and soothe skin pigmentation and signs of irritation. This leaves the skin feeling soft, supple, and less susceptible to breakouts.
Finally, there's the Rare Earth Deep Pore Detoxifying Concentrated Cleansing Bar for those who love a deep but gentle skin cleanse. This facial bar contains "fairly traded Amazonian white clay and renewable bamboo exfoliants" that help get rid of dead skin cells and other impurities and control excess oil without stripping the skin of moisture.
All of the bars are also made with five times less water compared to the brand's traditional cleansers and are packed in minimal paper packaging. Definitely a more sustainable choice, don't you think?


Where to buy the Kiehl's Future Made Better Facial Bars in Singapore
The Kiehl's Future Made Better Facial Bars can be purchased on
Kiehl's official Singapore website
or on Kiehl's counters islandwide for SGD31 per 100G piece.
Comments, questions or feedback? Email us at [email protected].