Singaporean influencer Francesca Tan has launched her own beauty venture! The 30-year-old lifestyle influencer has unveiled Kyssva, a skincare brand that combines "science, technology and wisdom" to produce "natural, sustainable and effective skincare solutions" that are suited for all.
Kyssva Sequential Skin Kit And AGLOW Freeze-Dried Mask
Kyssva debuted the brand with two products: the Sequential Skin Kit and AGLOW Freeze-Dried Mask.
The Sequential Skin Kit (SGD200) is a diagnostic test that determines your skin's health and genetic predispositions. This is helpful in assessing the current state of your skin so you know which ingredients you need the most to improve your complexion. It looks at the skin's hydration, sensitivity response, sun protection, firmness, antioxidant capacity, and microbiome.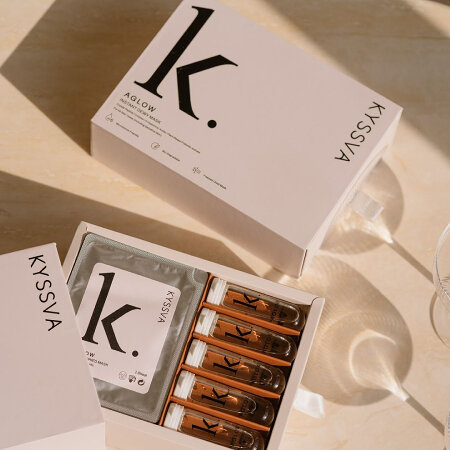 Meanwhile, the AGLOW Freeze-Dried Mask (SGD59) helps stimulate cellular repair and efficient probiotic growth. It contains four kinds of hyaluronic acids and plant-based prebiotic actives. This skincare set consists of a freeze-dried mask and a serum. You need to drench the mask with the serum and apply it to your face for 15 to 20 minutes.
Kyssva Sequential Skin Kit And AGLOW Freeze-Dried Mask Availability In Singapore
You can buy the products individually but they're also available as a bundle for only SGD179. Both are available on Kyssva's website.
Next, check out our review of the famous Beauty of Joseon sunscreen.
Comments, questions or feedback? Email us at [email protected].