Rihanna teasing a Fenty perfume, Taiwan extends visa-free travel to Philippine passport holders, House Of Gucci releasing posters — talk about ending this month with a bang. July flew by so fast that we hardly had time to absorb every single news coming our way but we did catch quite a few notable ones. Here they are.


Rihanna teases upcoming Fenty perfume
A fragrance is joining Rihanna's line of much-coveted Fenty Beauty products. In a post on Fenty Beauty's official Instagram account, a black-and-white photo of the artist-entrepreneur was captioned '#FENTYPARFUM COMING SOON', leaving everyone hungry for more information. As always, you know we'll be talking about it as soon as we get more details. Rih, get it to it, please!
Anessa Philippines and Klook teams up for a safe travel-bubble getaway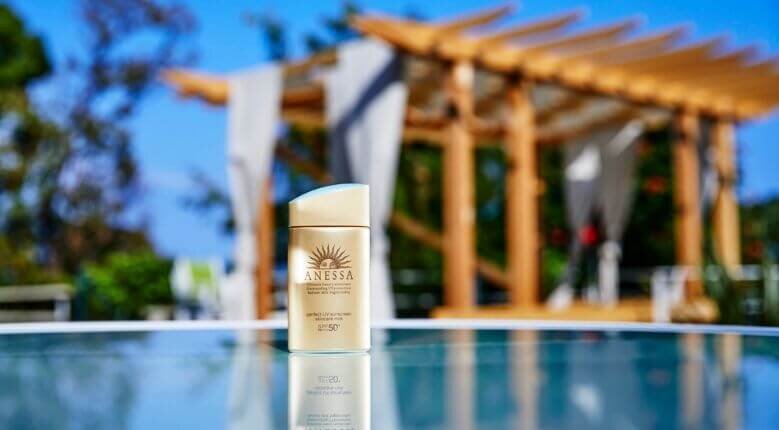 Enjoy a 3D-2N experience in Sunlight Eco Tourism Island Resort in Palawan inclusive of flights, accommodation, and dining credits via
Klook
. Plus, do so without worrying about UV damage. That's because availing this special package immediately qualifies you for a chance to win a special Anessa loot bag in their first ever mini-tie-up. Awesome, right?
Taiwan is extending visa-free travel to Filipinos until 2022
News of the newly scheduled lockdown in the PH getting you down? Here's something that might cheer you up. Taiwan is extending visa-free travel to Philippine passport holders till 2022. This program, which started in 2017, aims to increase foreign tourism in Taiwan. Travelling outside of the country may seem bleak at the moment, but hey, here's something to help increase optimism even by just a smidge.
Coach launches star-studded With Friends Fall 2021 campaign
Coach kickstarted its Fall 2021 campaign with a star-studded campaign featuring Jennifer Lopez, Michael B. Jordan, Koki, and Jeremy Lin. The fashion house zoomed in on 'friendship' and a 'sense of community' as the theme of its latest collection. Coach's Fall 2021 collection is now available in Singapore. Shop it
here
.
House Of Gucci releases official character posters
House Of Gucci
character posters have been released months after film sneak peeks (and pap shots) were made public. The film, which stars Lady Gaga and Adam Driver, follows the real-life controversial story of the Gucci clan prior to and during the establishment of the esteemed fashion house. The film will also cover the infamous events leading up to the murder of Maurizio Gucci, grandson of Gucci founder Guccio Gucci and the brand's one-time head. While we wait for an official release date in our region, check out the plot details
here
.
Scarlett Johansson sues Disney for Black Widow's digital release
Uh-oh! Scarlett Johansson, a.k.a. Black Widow, is suing Disney for the digital release of her character's solo film. According to the actress, her contract states that the film will only have a theatrical release and putting it on a streaming platform is a clear breach of contract. However, Disney
replied to the actress's allegations
, saying that such actions are a "callous disregard" for the current health situation. The company also claimed that no breach of contract occurred. No news yet as to how this will affect the actress' participation in the Marvel Cinematic Universe moving forward.
Kim Ming Gwi will be edited from Nevertheless episodes following cheating scandal
Nevertheless
continues to trend on Netflix. Aside from Jae Eon (Song Kang) and Na-Bi (Han So-Hee)'s rollercoaster romance, side couples in the story are also capturing audience's attention. One of these plot detours include Bit-Na (Yang Hye-Ji) and Nam Gyu-Hyun's (Kim Ming Gwi) friends-to-lovers arc. In the recent episode of the drama, we see Bit-Na and Gyu-Hyun struggle with their relationship's sudden turn.
However, it looks like fans of the couple won't be able to see much of them moving forward. Kim Ming Gwi's scenes will be reduced to as little as possible throughout the run of the series, following his recently revealed cheating scandal. Accusations from the budding actor's ex-girlfriend were made public, revealing evidence of multiple acts of cheating, to the extent of violating quarantine protocols to date other people, during the course of their relationship. The actor has admitted to the allegations, issuing a written public apology on his Instagram account. Yikes!
(Cover photo from: @fentybeauty)
P.S. Looking for more good vibes to start your weekend (and new month) with? These Tokyo Olympics 2020 highlights will surely put a smile on your face.
Comments, questions or feedback? Email us at [email protected].