Scent is a curious thing. Many of us tend to experience it in contrasts. Catching a whiff of a stranger's perfume may last only a moment as you pass them by on your daily commute. Meanwhile, the smell of your grandmother's cooking might remain as fresh in your memory as it did on that summer years ago. Renowned French fragrance label
Diptyque
draws on the idea of scent as both immersive and temporary at their pop-up exhibition which ran from 3 to 9 May at Paragon Orchard Lobby. The event served as a retrospective of Diptyque's storied history as a perfume-maker and the unveiling of their latest fragrance,
Eau de Minthé
.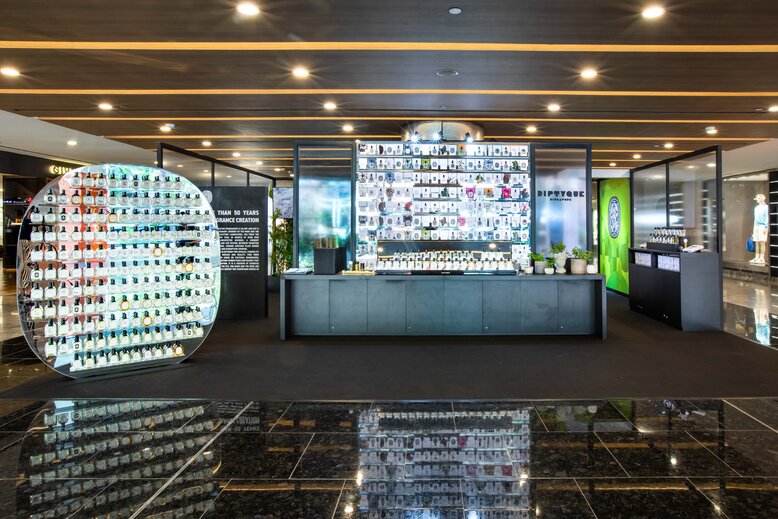 The Diptyque Pop-Up Exhibit at Paragon Orchard


About Diptyque Eau de Minthé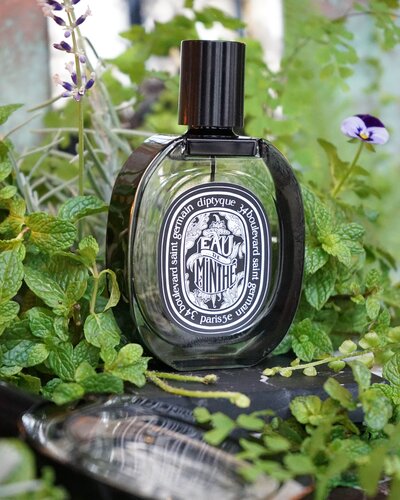 Eau de Minthé recalls the mythlogy of the nymph who attempted to seduce Hades and was turned into a delicate stem of mint. The result is an intoxicating blend of lively geranium and soft patchouli, accentuated by nutmeg, with the fresh fragrance of mint at its heart. A testament to the fern olfactory family, the scent is both sweet and spicy with an herbal undertone.
The Diptyque Pop-Up Exhibit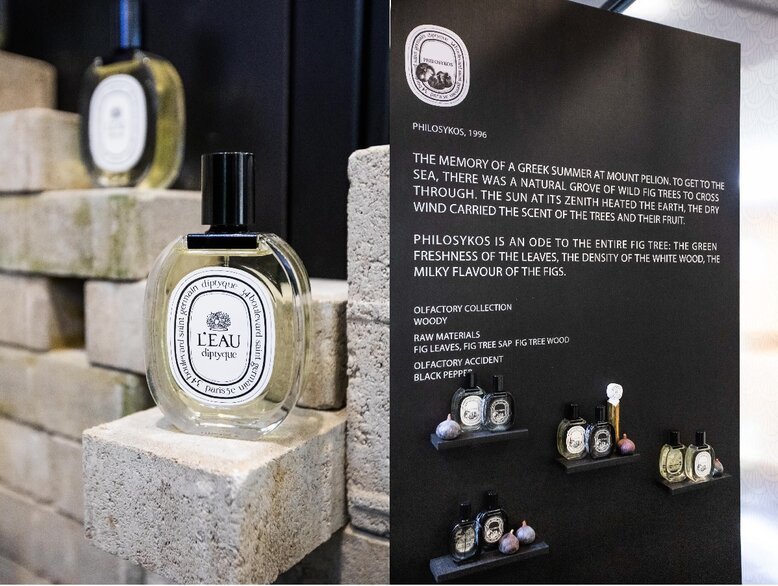 Left: The L'Eau fragrance on display; Right: The exhibit for the Philosykos fragrance
Also featured in the pop-up are three of Diptyque's most iconic fragrances:
L'Eau
,
Do Son
, and
Philosykos
. The first one, L'Eau, was created in 1968 and was revolutionary during its time for its gender-neutral scent of geranium, clove, and cinnamon. The second one, Philosykos, was created in 1996 and has a woody fragrance drawing on the fig tree's leaves, sap, and wood. Finally, Do Son, created in 2005, is a spicy floral concoction of tuberose, orange blossom and jasmine. The scent recalls one of the founder's childhood in Do Son, Along Bay. The exhibit details the creative journey behind each scent.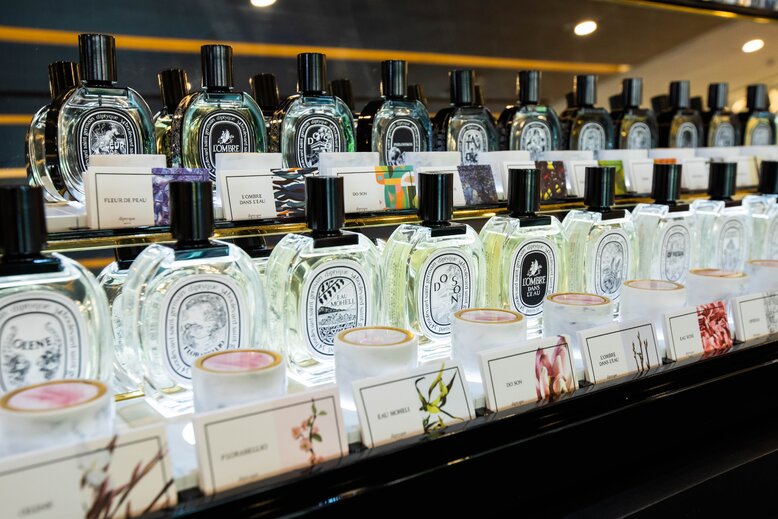 The Diptyque Pop-Up's Artist Box
Other highlights of the pop-up include the artist box, a painter's palette-like curation of scents where guests can sample each scent's notes. Various images, illustrations, and postcards displayed in the boutique also reflect over 50 years of the brand's creative vision. To cap off the experience, guests were encouraged to take pictures in the thematic photobooth alongside a personalised engraving and initials painting service for Diptyque products.
You can pick up Eau de Minthé at Diptyque boutiques and stores and on the Diptyque website.
Comments, questions or feedback? Email us at [email protected].