Among the bevvy of scents available to us, there's that one perfume that always stands out. It's the fragrance that's loved by generations of women, from grandmothers to mums to daughters. Around 1.92 million women in the UK were reported to be using this iconic perfume in 2019. Can you take a guess? Yes, we're talking about CHANEL No. 5. Get to know why it remains to be the celebrity of perfumes to this day.
It's one of the first of its kind
At the time of its creation in 1921, CHANEL No. 5 made waves because of its unique composition. The story goes that Parisian fashion designer Gabrielle "Coco" Chanel prompted Ernest Beaux (one of the biggest names in perfume-making at the time) to create a perfume that "smells like a woman, not a flowerbed" but also "crafted" like a dress. It needed to be complex yet pleasant, unique but universal. Ernest Beaux's solution was aldehydes, a synthetic perfume ingredient that's not found in our natural environment yet something we can still recognise as a pleasant and appealing scent.
Its origins are mysterious
Celebrities often hold a certain mystique, something that this perfume has in spades. While we know its contents and what prompted its creation, we don't know for sure how Coco Chanel picked it out and why it's named No. 5. Legends say that Coco Chanel picked the fifth sample that Ernest Beaux presented, which were labelled by number, hence the name. However, Coco Chanel was also said to have quite an affinity for the number and even planned her launches for dates falling on that day. Doesn't it sound intriguing?
It has a strong presence
Another important aspect of this daytime perfume is its uniquely bold fragrance. It's typically described as the smell of fresh, crisp linen mixed with a floral bouquet. You can't pinpoint just one flower from one spritz. But to give you a rundown, No. 5 contains rose, ylang-ylang, jasmine, lily of the valley and iris paired with woody base notes of vetiver, sandalwood, vanilla, amber and patchouli. The bountiful components allow the perfume to interact with everyone's unique body chemistry, creating a signature fragrance for every woman. It's a very mature, sophisticated, and concentrated blend of scents encapsulated in a minimalist bottle that catapulted it into being the icon of perfumes.
It's loved by iconic celebrities
ICYDK, one of the most well-known lovers of CHANEL No. 5 was Marilyn Monroe. She was even quoted in an unreleased radio interview saying that she wore "Just a few drops of No. 5" to bed. Other reported lovers are Eva Longoria, Victoria Beckham, and Celine Dion.
Being the face of No. 5 is a sought-after position because of the global exposure it receives. It started in the 1970s when CHANEL pushed for a rebrand on the perfume's image; it was sold in department stores at the time. They hired legendary French actress Catherine Deneuve from The Umbrellas of Cherbourg (1964), to star in new commercials that showcased fantasy and seduction — everything that encapsulates the exclusivity and mystique of using the No. 5.
Fast forward to last year and French actress Marion Cotillard was named the latest ambassador. Other notable celebrities like Nicole Kidman and Brad Pitt have fronted global campaigns for this iconic perfume. With such ringing endorsement, it's no wonder why people are still curious and eager to try this signature scent.
It redefines 'celebrity'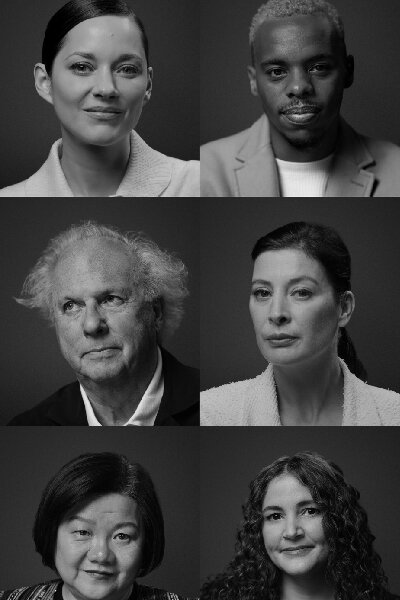 To celebrate its 100th anniversary, CHANEL explores the meaning of celebrity in a series of short films titled Celebrity By. Starring Marion Cotillard, jookin' choreographer Lil Buck, former Vanity Fair editor Graydon Carter, Parisian prima ballerina Marie-Agnès Gillot, Chinese writer and blogger Hung Huang, and psychologist Dr. Laurie Santos, the series explores how the meaning and value of celebrity have evolved over the years — a fitting exploration for a perfume that can be regarded in the same stature. You can view the entire series here.
(Cover photo from: @chanelofficial)
Aside from the CHANEL No. 5, check out these other luxe beauty picks for your daily self-care.
Comments, questions or feedback? Email us at [email protected].