After 10 years in the beauty industry, Bite Beauty is bidding adieu to its fans.
The Canadian cosmetic brand gained traction in the 2010s for its premium highly pigmented vegan formulations that are infused with the antioxidant resveratrol. The hype around the brand grew so much that beauty giant Kendo became interested and acquired it in 2014, a mere two years after its debut.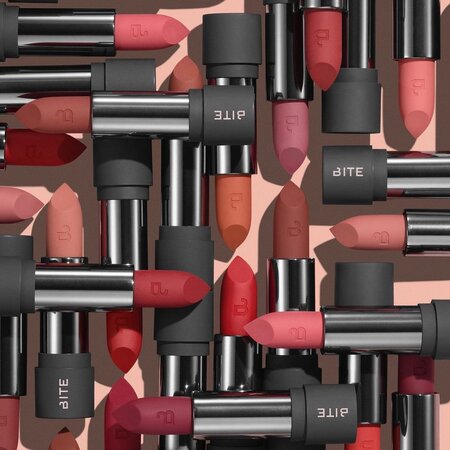 Bite Beauty is the latest brand to exit the beauty arena
Fast forward to 2022, the makeup industry has become even more competitive with the introduction of celebrity lines. Adding on to that, beauty brands also took a big hit no thanks to the pandemic which is said to have shifted consumers' focus from makeup to skincare. So while Bite Beauty shuttering its doors is sad for beauty enthusiasts, it's also understandable given the current circumstances.
In fact, uber-popular makeup brands such as Becca Cosmetics and Beauty By Popsugar have also announced their departure. In Singapore, several brands have already exited as well, including Kate Tokyo and ETUDE.
Good news: Bite Beauty clearance discount
The good news is that there's still time to stock up on Bite Beauty products before they're gone forever. The best part is that they're now 50% off. And by that we mean, all of them — from the bestseller Upswing Extreme Longwear Liquid Eyeliner to the iconic Power Move Hydrating Soft Matte Lipstick. You can easily order discounted Bite Beauty products via its website. They ship international orders through DHL Express and DHL eCommerce.
Which items are you gonna stock?
(Cover photo from: @bitebeauty)
Next, check out the magical Givenchy Beauty x Disney collection.

Comments, questions or feedback? Email us at [email protected].