Welcome to TheBeauLife Beauty Awards 2023! Trends may come and go but these TikTok beauty and wellness trends are here to stay — for good.
This beauty awards season, TheBeauLife's beauty insiders have handpicked the best in beauty that will take your current beauty routine to the next level. Discover the hottest beauty trends that will elevate your routine.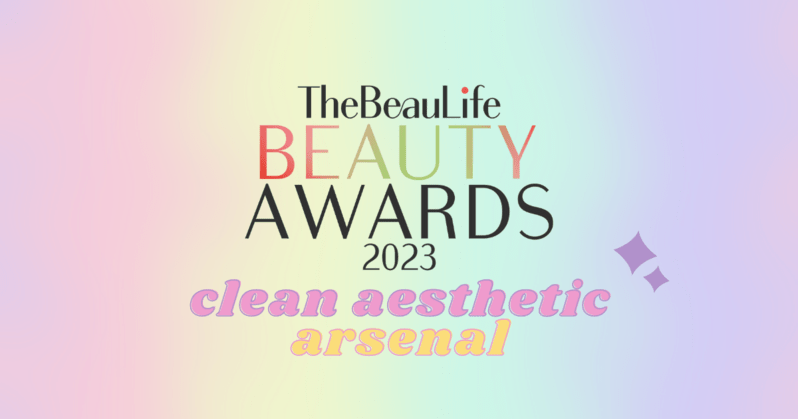 Don the elevated everyday, model-off-duty makeup look while at work, meeting friends, or running errands. These minimalist makeup products help you look neat and put-together, like a "clean girl", with very little effort.
Best Concealer
We're ditching the foundation and reaching for a trusty concealer to clear our makeup base instead! It's the one product that can do it all — from covering blemishes to evening out your skin tone — but applied only in places where it's truly needed.
1. Maybelline Fit Me Concealer (Drugstore)
An oldie but a goodie. The Maybelline Fit Me Concealer is an oil-free concealer so it helps to keep your skin looking matte throughout the day. It has a natural finish that evens out the skin tone and comes in various shades, so it won't be hard to find your perfect shade match.
It's priced at SGD17.90 per 6.8ML at Guardian.
2. NARS Radiant Creamy Concealer (Specialty)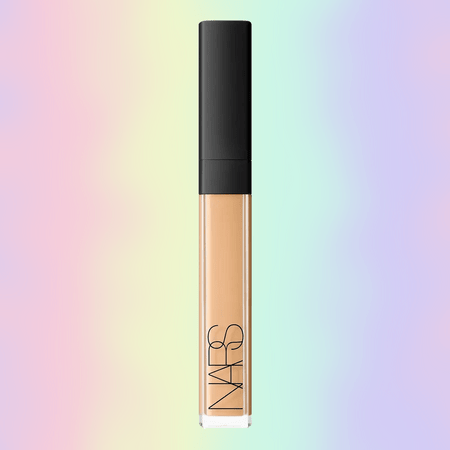 If you want to focus more on brightening up your complexion, the NARS Radiant Creamy Concealer has a satin finish formula that comes in 19 shades! It's formulated with a blend of powders that allow the formula to seamlessly blend and cover any blemishes for up to 16 hours. The result: radiant, fresh, and even-looking skin.
It's priced at SGD48 per 1.4ML at Sephora.
Best Eyebrow Pencil
Did you know your brows can change the way your look because they frame the face? Groom and fill in your eyebrows with a long-lasting and sweat-proof eyebrow pencil or gel to instantly freshen up your appearance.
1. Peripera Speedy Eyebrow Auto Pencil (Drugstore)
The Peripera Speedy Eyebrow Auto Pencil is one of the most popular K-beauty brow products and it's easy to see why. Aside from its very affordable and beginner-friendly price, its lasting formula, natural finish, and fine tip make it easy to draw hair-like strokes and achieve a soft, natural brow look.
It's priced at SGD10.90 at Watsons.
2. Benefit Cosmetics Goof Proof Eyebrow Pencil (Specialty)
You'll find it hard to goof up your arches with the Benefit Cosmetics Goof Proof Eyebrow Pencil. As its name suggests, it's designed to easily and quickly fill in your brows. Thanks to its diamond-shaped tip, you can fill in sparse areas and draw hair-like strokes like a brow pro. The formula is waterproof too, so you don't have to worry about the colour fading away by the end of the day.
It's priced at SGD47 at Sephora.
Best Lifting and Curling Mascara
Look bright-eyed and wide awake with just a few swipes of a wand! Open up your gaze and define your natural lashes with a double-duty mascara that lifts and curls in one go.
1. Maybelline Lashsensational Sky High Mascara (Drugstore)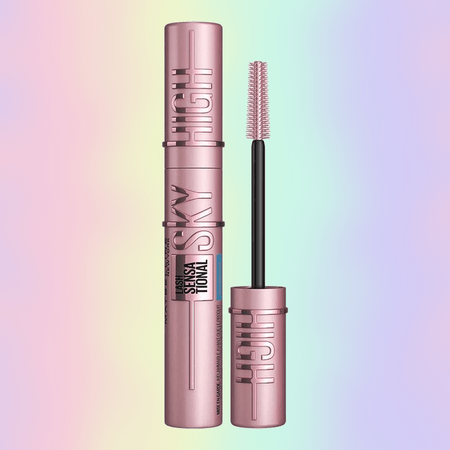 Get lashes that curl up to the sky with the Maybelline Lashsensational Sky High Mascara! This TikTok-viral mascara promises to lengthen and volumise your lashes with every swipe. It has a flexible wand that clings and coats every lash with the mascara's bamboo extract-infused formula. Did we mention that it's waterproof too?
It's priced at SGD25.50 at Guardian.
2. Dior Diorshow Iconic Overcurl Mascara (Specialty)
Fun fact: the Dior Diorshow Iconic Overcurl Mascara's design is inspired by professional curling irons! Its wand is designed to create perfectly curled eyelashes by coating every lash with plumping K-polymers. The mascara is also injected with a strengthening lipid complex to nourish your peepers with every application.
It's priced at SGD60 at Sephora.
Best Blush
It's giving blushing beauty! Add a dash of subtle colour to your look and lift your cheekbones with a non-powder blush. No bronzer and contour needed.
1. A'PIEU Juicy Pang Blusher (Drugstore)
Give your cheeks a juicy flush of colour with the A'PIEU Juicy Pang Blusher. This K-beauty bestseller is a water-based formula packed with a lot of pigment that dries to a soft and dewy finish. It gives your skin a healthy, moisturised glow — everything the clean aesthetic is about!
It's priced at SGD24.25 on Amazon.
2. Rare Beauty Soft Pinch Liquid Blush (Specialty)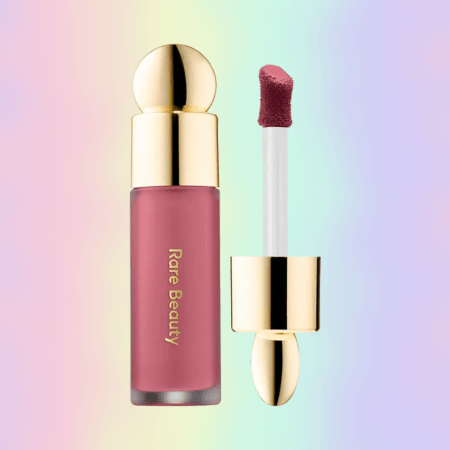 The Rare Beauty Soft Pinch Liquid Blush has taken over BeautyTok's — and TheBeauLife Bureau's — hearts! This weightless liquid blush is highly pigmented but diffuses into a long-lasting, soft finish. It comes in dewy and matte variants too, so there are a lot of options for everyone!
It's priced at SGD39 at Sephora.
Next, check out these body and hair care essentials for your weekly everything showers.
Comments, questions or feedback? Email us at [email protected].