What started with a hundred dropped down to two. Physical 100 has declared its champion, but some viewers are doubtful about the finale. Come along with us as we dive into how the controversy came about and relive the show's best moments.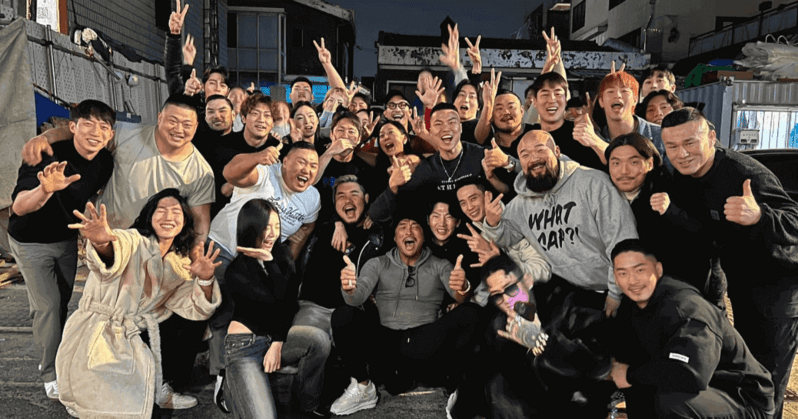 Physical 100: winner and top 5 finalists
To give you a quick recap,
Physical 100
is a Korean survival show on a quest to find out who has the perfect physique. 100 people at the top of their fitness game (think MMA fighters, national athletes, etc.) go through extreme challenges and only one can walk away with KRW300 million (or around SGD306,532.21).
Physical 100's five finalists included car dealer Jo Jin-hyeong, cyclist Jung Hae-min, mountain rescuer and member of the Korean national ice climbing team Kim Min-cheol, Olympic luger (if it sounds unfamiliar, luge is a winter sport in which an athlete lies on their back on a sledge and races down a course) Park Jin-yong, and CrossFit athlete and snowboarder Woo Jin-yong. Woo Jin-yong and Jung Hae-min went head-to-head for the final challenge.


Compared to the previous flashy challenges and quests (such as an arena that gave off Hunger Games vibes or Greek mythology-inspired sets), the final challenge only consisted of two huge seemingly never-ending ropes. Whoever reached the end first would take home the grand prize.
You never really knew that Woo Jin-yong would win it all until the finale, and that made the show worth watching. Throughout the show, Jin-yong didn't have much screen time, but his sportsmanship and humility shone through whenever the camera panned to him. In the final challenge, he even cheered on his opponent despite the latter's attempts to slow him down during the previous square-flipping game.


Physical 100 finale: why was it controversial?
After the finale was released, rumours spread like wildfire about what happened during the finale. Someone said that the winner, Woo Jin-yong, seemed to have the upper hand as his rope seemed easier to undo. Others said that he requested a re-match since the machine seemed to squeak too much and that the final challenge was played in three rounds, and Jung Hae-min had lost all his strength because it was actually the third round. But the production team claimed that the allegations were untrue and warned about taking legal action against those who spread the rumours.
With that out of the way, let's now take it back to the show's best moments.


3 best moments of Physical 100
1. When Jang Eun-sil led her team to victory
Who doesn't love a good underdog story?
Jang Eun-sil
became the only female contestant among the 10 leaders. Most of the members on her team weren't chosen by the other teams, and to add to her problems, her senior colleague decided to compete with them and go against what he said about wrestlers sticking together. And so her team's victory became so much sweeter, and it was also awesome to see how she inspired everyone in her team.
2. When Shim Eu-ddeum grabbed her shot at redemption
There were some #girlpower moments that stood out on
Physical 100
and one was when
Shim Eu-ddeum
beat 20 muscular men and proved that she was more than just a popular fitness content creator on YouTube. She was actually already eliminated, but she got back into the game when she stood rock steady and held up the heavy torso-shaped sculpture.
3. When teams had to work together to move a 1.5 ton ship
Moving a ship that seemed to come straight out of a
Pirates of the Caribbean
movie was one of the most intense challenges of the show. And the leader who rallied his 10-member team in the best way possible was none other than MMA legend
Choo Sung-hoon
(fans of the show call him "Captain Choo") who also wanted to prove that even an "ahjussi" (a label for a middle-aged man in Korea) can compete in a show like this. He's the oldest contestant on the show and impressively earned his spot among the top 20 contestants.
Bonus: when the contestants had a mini-game by themselves during their break
Instead of simply chilling while waiting for the production team to set everything up for the next challenge, it was fun to watch the contestants hang out by having their own kind of challenge. They stacked up mats and anyone who wanted to can try and jump over them. Skeleton racer slash Olympic Gold medallist Yun Sung-bin killed it and jumped over a four-foot tall stack.
Were your fave moments on the list above? Watch or re-watch Physical 100 right here.
(Cover photo from: @akiyamachoo)
Comments, questions or feedback? Email us at [email protected].