Physical: 100 is Singapore's latest K-show obsession on Netflix. 100 contestants with the best physical bodies from various walks of life take on excruciating challenges, and only one can walk away with a grand prize of KRW300 million (or around SGD320,458.18). If you're a fan of the hit Netflix series Squid Game and reality survival shows, this one is guaranteed to give you the same addictive vibes.
You'll find a ton of Olympic gymnasts, wrestlers, athletes, fitness trainers, YouTubers, dancers, and more on the show. Only four episodes are out in the nine-episode series, but we've rounded up the ones you'll root for and who are taking the internet by storm. Spoilers ahead!


The trending cast members of Physical: 100
1. Miho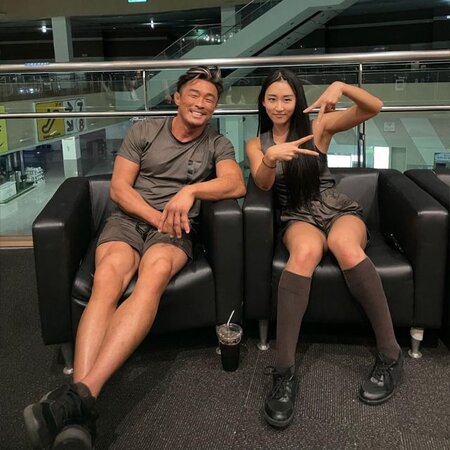 Lee Miho (Instagram:
@leeemiho
) is a Korean fitness trainer who won against pilates instructor Ko Dayoung in the show's first elimination round called the 'Death Match'.
Miho works at Gym Tipi, and the company proudly shared in a post that she would increase muscle strength, stick to a good diet, improve brain strength, and more to prepare for her time in the Physical: 100 arena. She also recently shared photos of her with fellow contestant and MMA (or mixed martial arts) superstar Choo Sung-hoon.


2. Park Min-ji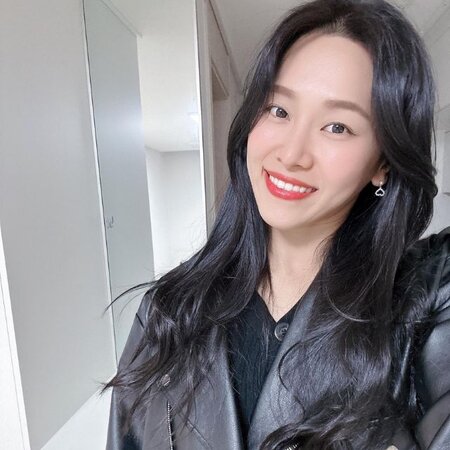 Park Min-ji (Instagram:
@_miing.g
) is a ssireum (traditional Korean wrestling) wrestler. She wowed the contestants when she became the first woman to challenge a guy on the show. However, she might have underestimated her opponent, a rugby player named Seong-min, and lost during the Death Match. But in the post-match interview, she seems more motivated than ever to try again with a "better body".
3. Kim Kang-min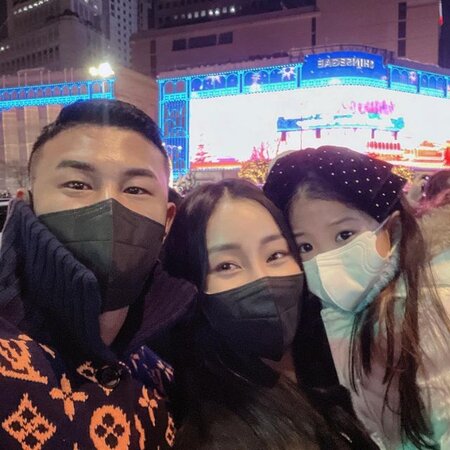 Kim Kang-min (Instagram:
@kang_min_kim
) came to
Physical: 100
with his wife, Song A-reum. They're professional bodybuilders and are the only couple who joined the show. Kang-min has bagged multiple awards in bodybuilding contests. He's also a popular
YouTube
vlogger in Korea (no English subtitles as of writing) and shares about his fitness journey and life with his wife and daughter.
4. Kim Chun-ri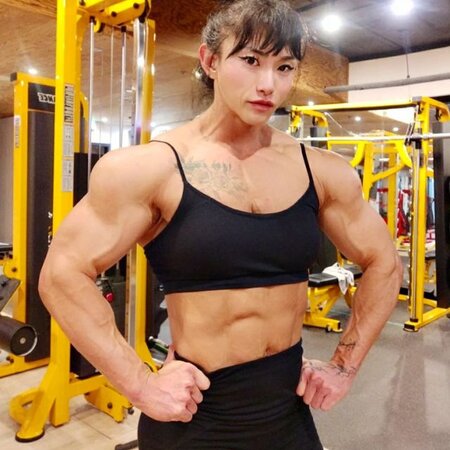 Bodybuilder Kim Chun-ri (Instagram:
@chunri.kim
) stood out from the crowd when she walked in the room during the first episode with her intimidating physique and bubbly personality. She is currently trending online for a controversial scene in the show.
An MMA fighter named Park Hyung-geun selected her for the Death Match and netizens are criticising him for his decision and for using MMA techniques against her (i.e. pinning Chun-ri to the ground and placing his knee at her solar plexus). When you're immersed in the show, you couldn't really help but feel your heart race and be concerned about Chun-ri.
In an Instagram post, Chun-ri responded to the criticism by saying that they fought fair and square and that she was well aware that there would be inter-gender matches on Physical 100. She asked viewers to stop the malicious comments and to just enjoy the show.


5. Shim Eu-ddeum
Fitness trainer Shim Eu-ddeum (Instagram:
@euddeume_
) shares various workout videos on her
YouTube channel
(available in English subtitles), which now has over 1.3 million subscribers.
Fun fact: Shim Eu-ddeum has worked with Single's Inferno cast member and fellow Physical: 100 contestant Cha Hyun-seung for a YouTube video in which they learn ballet together.
6. Jang Eun-sil
Jang Eun-sil (Instagram:
@sillllling
) is a Korean wrestler who impressively won during her one-on-one Death Match. In the latest episode, in which the contestants were cut down to 50, she became the only female leader in a team challenge. Her team was deemed the underdogs, but this stoked the fire of her determination to win, and this inspired all her teammates.
Physical: 100
left us hanging as to whether they were able to beat their opponents.
7. Yun Sung-bin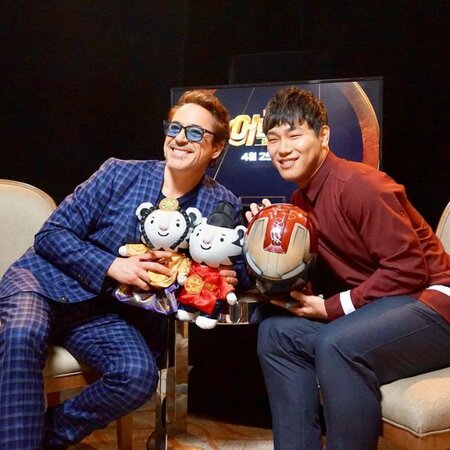 Yun Sung-bin (Instagram:
@top.physical
) is a skeleton racer who won gold at the 2018 Pyeongchang Winter Olympic Games and is dubbed as the 'Iron Man of South Korea' for the helmet that he wears to his games. He even had a
photo
with Robert Downey Jr. too.
Sung-bin currently stands as the top dog on the show. His power and popularity were undeniable when he gained the most votes among the 50 remaining contestants and became the first leader in the team challenge. We can't wait to see how he will lead his team in the next episode!


Where to stream Physical: 100 in Singapore
Episode 5 of
Physical: 100
will be released on 7 February and the finale will be aired on 21 February. Watch the first four episodes right
here
.
(Cover photo from: @sillllling)

Comments, questions or feedback? Email us at [email protected].