Following the success of the Emmy-nominated series
Extraordinary Attorney Woo
, Park Eun-Bin is back with a new TV show titled
Castaway Diva
. A leap from her previous hit role as a neurodivergent lawyer with an adorable obsession with whales,
Castaway Diva
has Park Eun-Bin taking the role of an aspiring singer who gets stuck on a deserted island. Intrigued? Below, we give you three reasons to watch out for this show.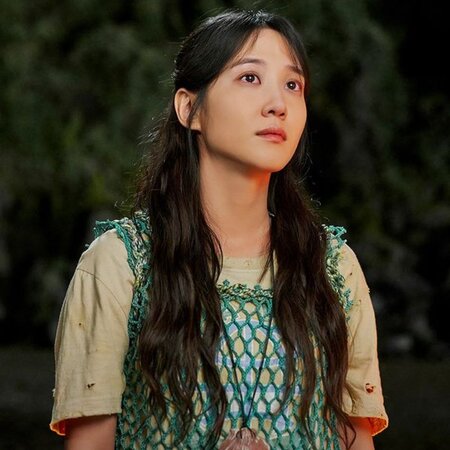 Castaway Diva plot, cast
Seo Mok-Ha (Park Eun-Bin) is an optimistic and bubbly girl who dreams of becoming a singer. One day, on her way to an audition in Seoul, a sudden turn of events leaves her stranded on a deserted island. She gets rescued fifteen years later. Still carrying her dream of becoming a singer while wearing her bright personality on her sleeve, Mok-Ha starts anew in the 'modern world' beyond her island.
Other actors joining
Castaway Diva
's cast include
See You in My 19th Life
's Chae Jong-Hyeop,
The Good Detective 2
's Kim Hyo Jin,
Joseon Attorney: A Morality
's Cha Hak-Yeon, and
Big Mouth
's Kim Joo-Hun.
Reasons to watch Castaway Diva
1. Park Eun-Bin will surely deliver a fantastic performance
Based on her
previous roles
, we already know that Park Eun-Bin will give a stellar performance as Seo Mok-Ha. We're gearing up for this drama to make us laugh, cry, and maybe even both simultaneously, especially since 'reaching one's dream' will always be a theme that strikes a chord with everyone.
2. It will teach us lessons in life that we'll probably carry with us after the drama ends
"A surreal drama for those tired of reality," reads the drama poster's tagline. While this might suggest that the drama will be a lighthearted watch, it can also explain Seo Mok-Ha's relationship with the deserted island. Will she find the world beyond her island more exciting, or would she want to return to isolation after experiencing 'reality'? What can we learn from someone with a fresh perspective on our mundane lives? What harsh realities are waiting for Mok-Ha, and what can we learn from how she overcomes these? Thinking of the answers already leads us to an existential mindset, so we can't wait for the series to help add to our profound thoughts.
3. Castaway Diva has a great team behind it
If you loved
While You Were Sleeping
and
Start Up
, you'd be glad to know that the same team is behind this series. Director Oh Choong Hwan and writer Park Hye Ryun reunite for this drama, making us excited if this show will live up to their former collaborative works.
Castaway Diva release date, where to watch in Singapore
The drama is set to premiere on 28 October 2023, 9:20PM KST (8:20PM SGT) on tVN and TVING. New episodes will stream on Netflix Singapore on the same day as Korea. Watch this space for more updates on the drama.
Comments, questions or feedback? Email us at [email protected].