Having brunch at chic-looking cafés, check. Going on movie and gallery dates, check. If you and your best friend are looking for new and exciting ways to bond with each other, why not sign yourselves up for engaging workshops and activities? From unleashing your inner artist with balloon splatter art to kicking it back with relaxing pottery workshops, here are nine experiences in Singapore, Malaysia and the Philippines that you should try out, stat.
1. Get matching permanent jewellery at Curious Creatures (Singapore)
You've seen it on TikTok and now's your turn to give this viral trend a go! Grab your bestie and head over to Curious Creatures to get yourselves a matching permanent bracelet or anklet. Local jewellery brand Curious Creatures offers both permanent bracelets and anklets in dainty 14K solid gold signature chains that are designed for everyday wear and, no, you won't have any issues going through airport security.
It's a date: 14K chains are priced from SGD109, while charms are priced from SGD89. Experience Curious Creatures' permanent jewellery service at its Kreta Ayer store, which is located at 333 Kreta Ayer Road, #03-21. Book your slot here.
2. Tuft your own rug at Tuft Club (Singapore)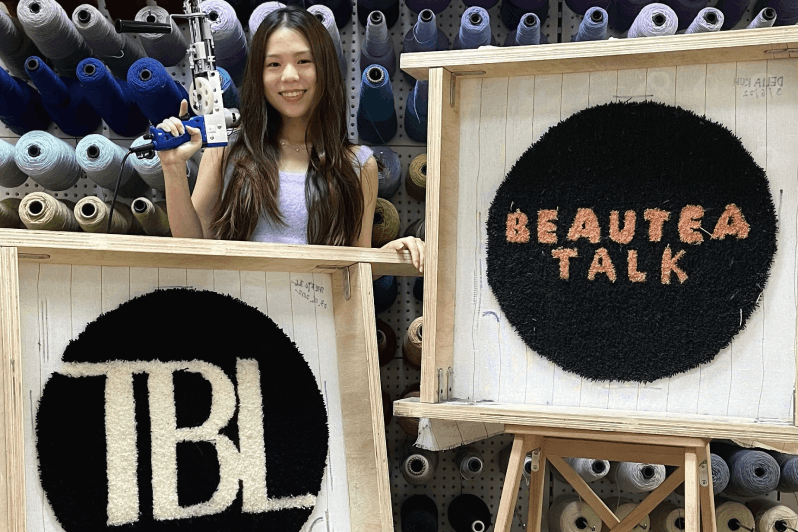 Looking to spruce up your living space with a personalised statement piece? Sign up for the Rug Tufting Workshop at Tuft Club, a 4.5-hour class that will teach you how to create a contemporary rug or wall-hanging tufted piece with the help of a tufting gun. With your bestie by your side, the experience becomes even more fun as you'll get to witness each other's creations come to life.
You can choose from a myriad of colours for your rug and receive thoughtful guidance from the staff throughout the session. Your rugs will also be delivered to your place within two to three weeks. (P.S. Check out our interview with the founders of Tuft Club here.)
It's a date: Tuft Club is located at 57 Circular Road, #03-01, S 049412. The Rug Tufting Workshop is priced at SGD195 per person. Book your slot here.
3. Unleash your inner artist at Art Pop (Singapore)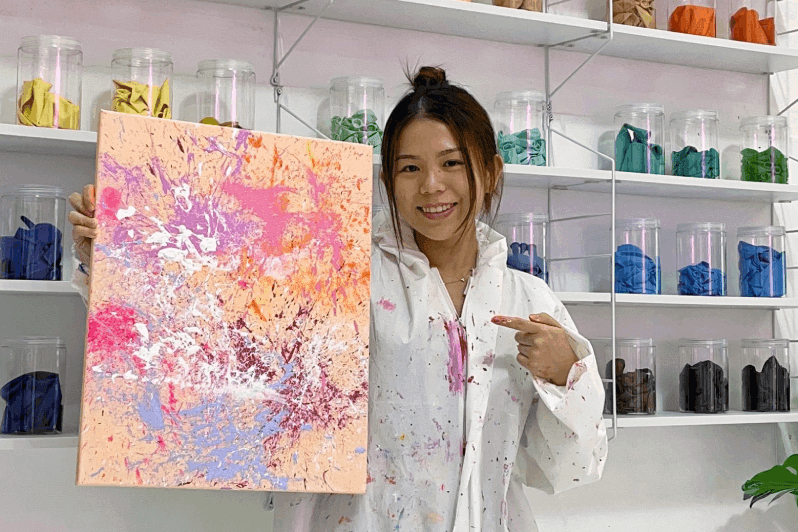 Does the idea of painting on canvas terrify you and your BFF? If so, then this workshop is perfect for both of you! Make a beautiful mess — and a splash! — with the Balloon Splatter Art painting workshop at Art Pop. Put on your protective gear; fill up small balloons with your favourite paints, and pop the balloons using darts to create your unique masterpiece. No pressure to look pretty or perfect; just have pure pleasure and fun!
This workshop experience takes approximately 1 to 1.5 hours. You will also learn a few layering techniques and discover how to mix paints to create your desired hues. Return to Art Pop to collect your artwork in a few days or opt for courier service for a small fee.
It's a date: Art Pop is located at 3007 Ubi Road 1 #06-446, S 408701. The Balloon Splatter Art painting workshop is priced at SGD69 per pax and SGD130 per couple (SGD65 per person). Book your slot here.
4. Craft a K-ceramic piece at Am I Addicted (Singapore)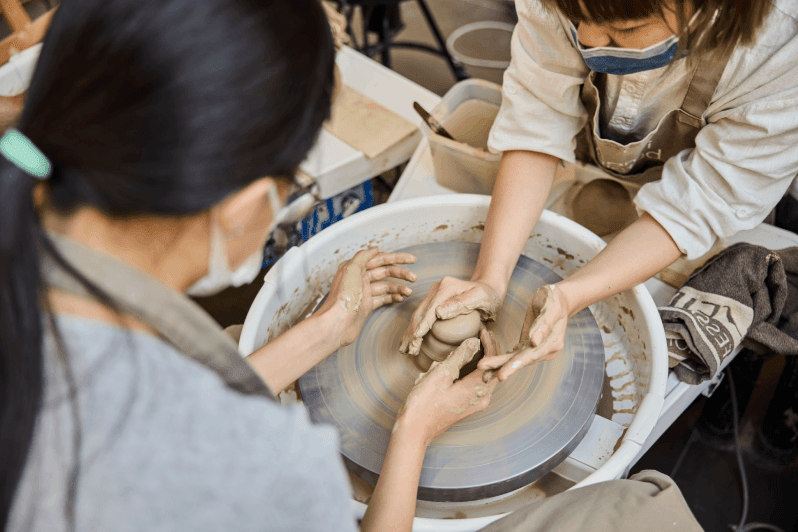 Can't get enough of the Hallyu wave? Grab your chingu AKA your buddy and sign yourselves up for a Standard Wheelthrowing Class at Am I Addicted. The Korean Pottery Studio and Vegetarian Café sources clay from South Korean makers and is also the only studio to provide high-quality Korean clay to potters based in Singapore.
The Standard Wheelthrowing Class takes two hours and will teach you the basics of this technique. You will get to produce one or two pieces during the session.
It's a date: Am I Addicted is located at 181 Orchard Road, #05-37 at Orchard Central, S 238896. A Standard Wheelthrowing Class is priced at SGD80 per pax. Learn more and book your slot here.
5. Try your hand at latte art at 103 Coffee (Malaysia)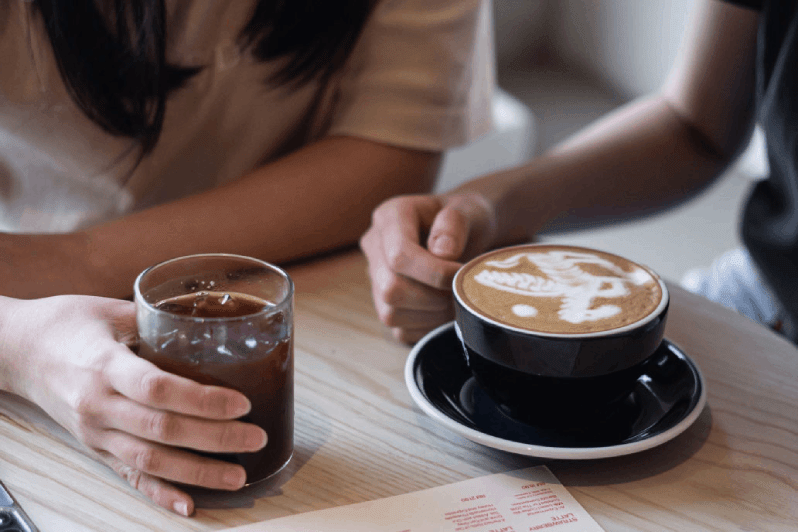 It's not every day that you'll get to brush shoulders with some of the brightest baristas in the F&B business, but at this café, you can. Plus, if you and your BFF can't resist a good cuppa, it's time you take your love for caffeine to greater heights by joining the Hobby Latte Art Workshop at 103 Coffee.
In this three-hour session, you will be introduced to latte art and will receive hands-on practice for four cups of coffee. Each class will involve only up to four participants, so rest assured that you will have plenty of time to learn and explore during your time there. Post-workshop, you can also treat yourselves to the café's speciality coffee and hearty Japanese fusion bites.
It's a date: 103 Coffee is located at 103, Jalan Radin Bagus, Sri Petaling, 57000 Kuala Lumpur, Malaysia. The Hobby Latte Workshop is priced at MYR398 per pax. Learn more here.
6. Play with clay at Wabi Sabi Studios (Philippines)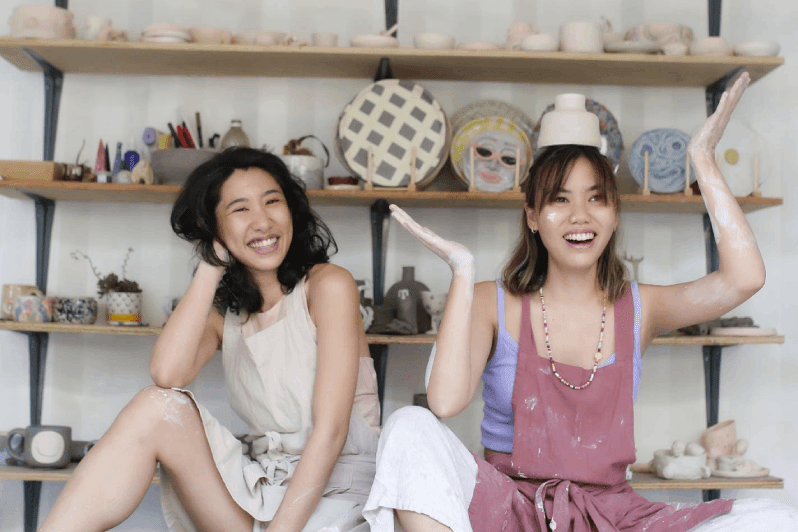 Heard of 'Wabi Sabi', the Japanese philosophy that encourages us to search for beauty in imperfections? Embrace slow moments with your BFF by trying out the Hand Building Workshop at Wabi Sabi Studios.
This 3-hour class will teach you how to pinch, coil and slab build with clay to create various lifestyle items, such as a spoon, a planter or even a sculpture. You will be able to bring home your work in two months' time.
It's a date: Wabi Sabi Studios is located at 187 N. Averilla Street, San Juan. The Hand Building Workshop is priced at PHP2,600 per pax. Book your slot here.
7. Attempt modern calligraphy at The Workroom (Singapore)
Fall back in love with the art of putting pen to paper with this 2-hour workshop. Learn how to systematically write the alphabet and compose your preferred quote.
It's a date: The WorkRoom is located at 176 Orchard Rd, JustCo at The Centrepoint, #05-05, S 238843. The Modern Calligraphy Workshop is priced at SGD150 per pax. Stay tuned to their website for class availability.
8. Sip and paint at Art & Bonding (Malaysia)
Pair up with your BFF and create art on two canvases that can be pieced together. This 3-hour-long experience includes the price of a canvas, all art tools, a glass of wine or orange juice and free-flow coffee and tea.
It's a date: Art & Bonding is located at 22-3, Jalan 25/70A, Desa Sri Hartamas, 50480 Kuala Lumpur, Malaysia. Each session is priced at MYR128 per pax. Book your slot via Klook here.
9. Practise leather crafting at Soul Flower Co. (Philippines)
Is leather easy to work with? What do you need to create your own leather accessory? Get these questions answered as you pick up the basic techniques of leather crafting through this workshop.
It's a date: Soul Flower Co. is located at 34, Montivar Building, 3/F, 1200 Jupiter, Makati, Metro Manila, Philippines. The Basic Leather Crafting Workshop is priced at PHP3,500 per pax. Book your slot here.
(Cover photo from: Am I Addicted)
Hoping to head to Seoul instead for a long-overdue BFF bonding trip? Here are five hotels to check out.

Comments, questions or feedback? Email us at [email protected].