Global sports brand adidas and Italian fashion house Prada have joined hands once again to launch a luxury sportswear collection. What's truly noteworthy about this partnership? Each of the pieces is composed of Prada's infinitely recyclable Re-Nylon fabric, which is created from recycled waste. Read on to learn more.
About Prada Re-Nylon
Prada Re-Nylon was first launched in 2019 and is created through the "recycling of plastic waste collected from oceans and textile fibre waste," shared adidas. It can be purified and recycled indefinitely as well. In a bid to become more environmentally conscious, Prada was also able to shift its entire production from virgin nylon to Re-Nylon before the end of last year.
The adidas for Prada Re-Nylon collection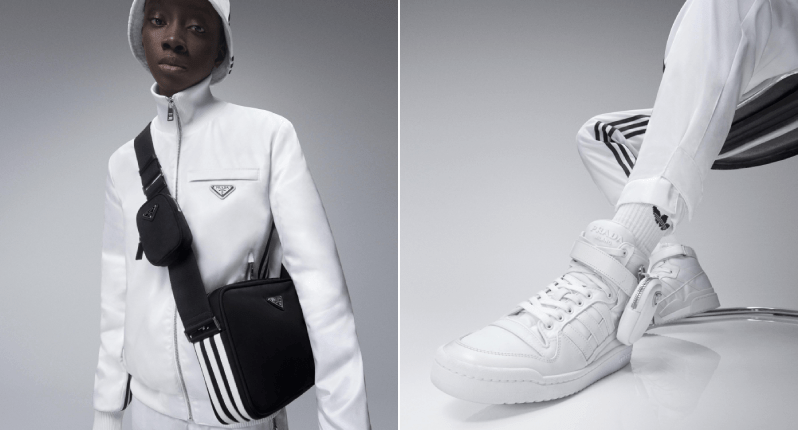 The collection consists of apparel, footwear, accessories and bags. In terms of footwear, Prada has transformed the adidas Originals Forum 'High' and 'Low' sneakers to include a removable Prada mini-pouch featuring the former's signature enamelled metal triangle. Fashion insiders such as rapper A$AP Rocky (AKA Rihanna's beau) and model Amalie Gassmann have already been spotted in these highly coveted sneakers.
Meanwhile, the apparel and accessories range includes a track coat, tracksuit, sweater, jacket and bucket hat. Finally, the collection also stars six bag designs, ranging from a small Belt Bag to a Travel Bag. Launch date and availability The adidas for Prada Re-Nylon collection is set to launch globally on 13 January at Prada boutiques, prada.com and adidas.com/prada.
(Cover photos from: news.adidas.com)
Next, discover how this entrepreneur is championing sustainability and inspiring change through her beauty startup.

Comments, questions or feedback? Email us at [email protected].