Choosing the right gift for someone takes more than just picking an item off their wish list. It requires planning, curating, and of course, a lot of loving. So for this month's INSIDER series, we explore the complicated yet exciting art of gift-giving from the perspective of the giver and the recipient.
Aside from the sumptuous food and the warm company of loved ones, gifts are arguably a crucial part of Christmas. After all, gifting is one way to express our appreciation for someone. Part of the fun, of course, is the suspense that comes with unwrapping a present. We never truly know what we're gonna get, and it's equally exciting to keep the other party guessing. But in this day and age where we're faced with ecological concerns, how can we continue the tradition while being mindful of our environment? Ahead, we list down easy sustainable gift-wrapping ideas so you can upgrade your holiday gifting game and help save the earth.
Reuse shopping bags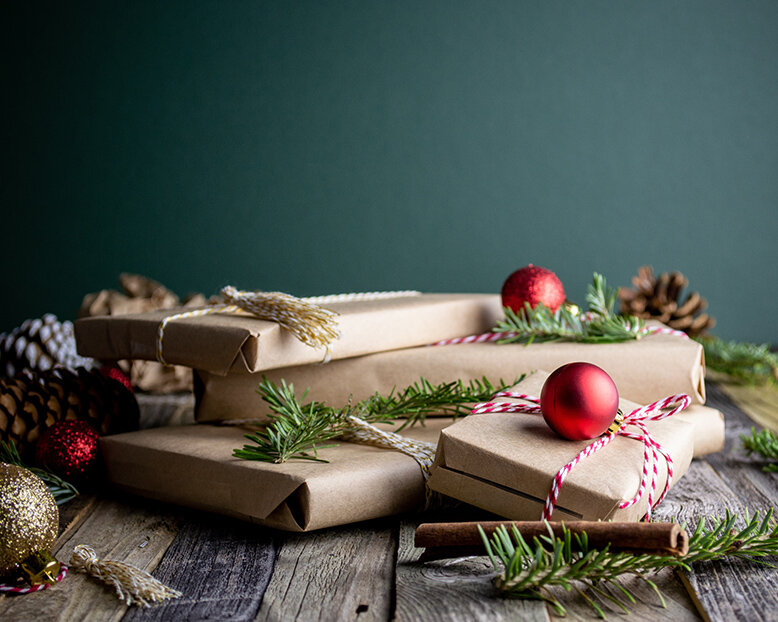 Even before the holiday season, heading to the malls to purchase clothes, groceries, and other necessities is a common occurrence. Given that, there's bound to be stacks of paper bags accumulated in our houses somewhere. Instead of letting them consume space, reuse them to wrap your gifts. For those who are in a rush, simply stapling your present inside a neat paper bag will do. But if you want to go extra, cut through the bag so you have a flat sheet, then use that as your wrapping paper. Brown paper bags have long been a popular material, but bags in other colours can still come across as elegant. The key is to use the plain-coloured side and spruce it up by adding bright red ribbons.
Look for scraps
When you do your year-end de-cluttering, look out for scraps of paper laying around your house. That includes outdated newspapers, magazines, or even your old books and papers from your old school days that you never plan on revisiting anymore. Instead of throwing them away, use them to wrap your gifts, with the print outside for a unique touch. Give it as it is or tie around a twine string and add sprigs of herbs for a rustic vibe.
Go get a jar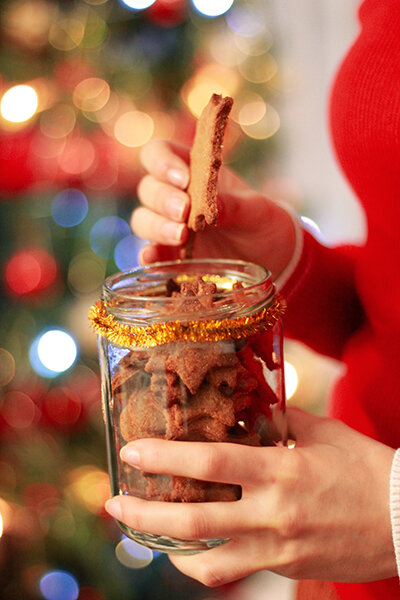 Planning to gift everyone your homemade goodies this holiday season? Instead of buying boxes and cellophane, if you can, pack them in jars. It's a practical gift: the recipient can use the container even after all the cookies have been devoured. Useful, right?
Cover with cloth
Instead of using paper to wrap your presents, save the earth by covering your presents with cloth. Those willing to splurge can buy a scarf with a nice print, which your friends can also reuse later on, or cut out sheets from your old pieces of clothing. What's great with using cloth is that its softer, therefore more flexible than most wrappers, making it perfect to wrap objects of any shape. Try furoshiki, the Japanese art of fabric wrapping, or invent a wholly different way to wrap gifts with cloth. Go ahead and get creative.
Save for the future
Finally, when you receive your gifts this year, remember to carefully peel the wrappers off the presents. Don't be rash in opening so that you don't tear it up. Afterwards, neatly flatten them out and keep them somewhere safe so that you can reuse it come the next Christmas holidays. It might come across as being a cheapskate, but really, does wasting all that paper every year sit well with you? Might as well make use of their seasonal prints however you can, right?
Comments, questions or feedback? Email us at [email protected].