Today marks the 50th anniversary of Earth Day! Though we've had to hit a pause on massive events to call for action in the meantime, we shouldn't stop working towards building a sustainable world through our own means. Now, while we have some extra time at home in our hands, it's a good opportunity to take advantage of it to slowly shift our lifestyles to become more environmentally friendly. Of course, you can start reducing your carbon footprint through recycling and conserving water. Aside from the basics, you can also help save the Earth by opting for a sustainable wardrobe. But how can you do that while staying on trend? Simple. Score stylish second-hand styles instead from online vintage shops.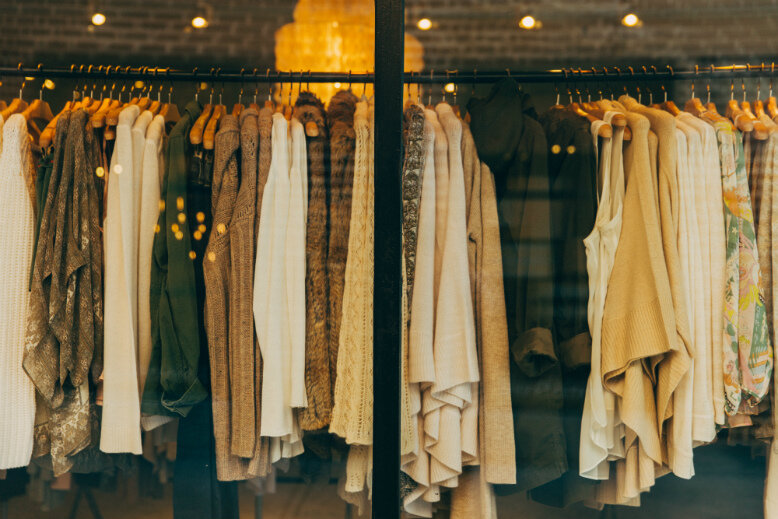 Since it limits drastic environmental impacts caused by the fashion industry at every point of production, buying second-hand clothes is an eco-friendly habit to develop; it's a form of recycling after all. And now that retro is vogue once more, clothes from decades past are no longer viewed as tacky. And even if you find the pieces tricky to style, you can easily find tips from other fashion mavens. So, what are you waiting for? Fill up your wardrobe with these sustainable finds from these online vintage shops.
Vintagewknd
Looking for a piece like no other? Browse through Vintagewknd's online shop. Since its opening in 2016, the SG-based clothing store has been making vintage clothing affordable and wearable. They mainly stock re-made pieces sourced from their travels from around the world. They curate pieces from almost all fashion eras — from the classic 50s right to the eclectic 90s — so you're bound to find a piece for you right here.
Style Tribute
Those into high fashion can get their dose of luxe for less from Style Tribute. Their e-store allows you to filter through thousands of vintage pieces from high-end designers. Style Tribute rigorously inspects their items to ensure authenticity, so you can rest assured even when you get your items at a considerably lower price. Browse their site and you might just get ahold of luxury items you've long been coveting.
OKGO Store
In Malaysia, you'll find tastefully curated finds for a sweet price in OKGO Store. Featuring fun, sustainably sourced pieces from retro accessories like paperboy hats to funky sweatshirts, OKGO is your one-stop-shop for finds that will add colour to your wardrobe. You'll find their physical store in Subang Jaya, but while the extended MCO is still ongoing, shop for eco-friendly wear instead on their website.
By.Aween
Meanwhile, for online vintage clothing shops in Malaysia that offer dainty collections, there's By.Aween that you can turn to. Check out their IG page and you'll find pastel pieces that are the stuff of your whimsical dreams. Showcase your feminine charm by donning one of their floral blouses or accessorising with the handmade vintage earrings available in their online store.
Wildflower Finds
Those in the Philippines looking to snag designer pieces for less, head over to Wildflower Finds on Instagram. The online vintage shop curates classic pre-loved wear, making purchasing from them an experience akin to a live art auction. Their collections usually follow a singular theme, and you can just simply comment dibs on the pieces you're seriously eyeing (because really, no one appreciates joy-reservers, right?). Discover worldly finds ranging from quirky streetwear to sophisticated staples you won't find elsewhere.
Bubblegum
There's also Bubblegum in the Philippines, a glorious haven for all things bright and retro. Slay that '80s, '90s, and early 2000s aesthetic with their curation of clothing ranging from pre-loved vintage pieces to rare brand new picks. From denim Sailor Moon-embroidered skirts to neon windbreakers Will Smith would wear during his The Fresh Prince of Bel-Air days, their eclectic finds will surely add a lot of colour to your day.
(Cover photo from: @vintagewknd)
Next, celebrate Earth Day by supporting these sustainability initiatives.
Comments, questions or feedback? Email us at [email protected].