To this day, attempts to restart the travel industry have been either postponed or are still in the pipelines. You may have already heard that "flights to nowhere" programs such as the one proposed by Singapore Airlines have been cancelled due to environmental concerns and other travel-related initiatives like "cruises to nowhere" are yet to be fully realised.
But amidst all these, there is a new promising travel arrangement that might just entice more people to become tourists once again: reciprocal air travel bubbles. Singapore and Hong Kong — two of Asia's major air travel hubs — just announced the formation of an air travel bubble between the two cities, the first of its kind in the region. Intrigued? Keep reading to know more about what a travel bubble is and which countries are forming them.
What is a travel bubble?
Simply put, a travel bubble is an arrangement between two (or maybe more in the future) countries or cities to allow its residents to travel freely within their territories while simultaneously restricting travel to areas "outside the bubble". Some travel bubbles are stricter than others such as the one in place between Japan and Malaysia.
In addition to a negative COVID-19 test, Japan also requires visitors to do a 14-day self-quarantine and installing a tracking app upon arrival. This limiting protocol makes it quite unappealing to some.
"I'm not so interested right now given the limits. And also, my concern is that I don't know whether it's safe or not. So when in doubt, I'd rather not," said Clozette Malaysia Account Manager Mark Siew.
It will be different for Hong Kong and Singapore, though. For their air travel pact, the quarantine requirements such as the waiting period will be lifted. That's certainly an attractive prospect for travellers because really, who would want to take a vacation where you need to spend the first 14 days in isolation before going on a tour? That's a lot of vacation leaves!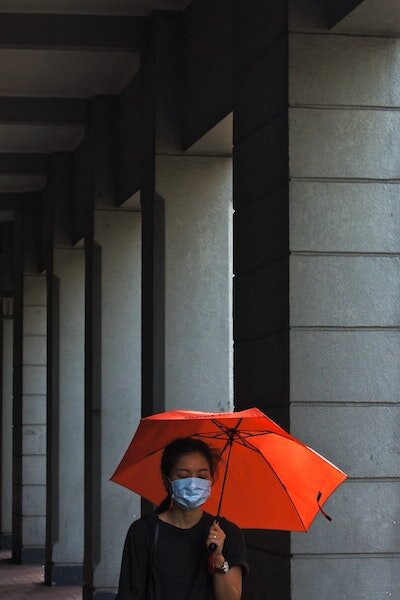 Even so, there are still guidelines to be observed. Secretary for Commerce and Economic Development of Hong Kong Edward Yau said, "Travellers would have to acquire a negative result from a COVID-19 testing facility recognised by both regions," according to the Hong Kong Free Press. There is no news yet on when this will take effect but the bets are on it rolling out just in time for the holidays. Better save up as early as now if you have plans to take advantage of this travel bubble. However, do note that this offer doesn't extend to "foreign workers living in dorms," reported Straits Times.
Some initial reactions
Of course, after being restricted for months, the news of possible travel in another country has livened things up for the locals. Brendan Sobie of Channel New Asia called the Singapore-Hong Kong air travel bubble agreement a "game-changer" that "signals the start of a gradual recovery for Asia's international passenger traffic".
With protocols a bit relaxed, some in Singapore have expressed interest. "I believe that the Singapore government would have prepared and taken a lot of precautions before implementing the air travel bubble. I think it is a great idea for both countries' economies and I can't wait to have a getaway to somewhere," said Clozette Singapore Campaign Manager Stephanie Ooi, who already has some spots to visit in mind. "I'm excited to eat the famous goose rice, egg tarts and delicious curry fishballs that I've been craving for. I would definitely also love to go to The Dragon's Back for hiking."
But while the reaction is generally positive, there is still some uncertainty in the air. "I think it should be relatively safe but you never know with things like that. People tend to abuse privilege and this might potentially cause a lockdown again if everyone doesn't abide by the rules," said Clozette Singapore Campaign Manager Dhivya Latha.
On the other side of the spectrum, Singaporeans are ready to welcome HongKongers to local destinations. "Friends from Hong Kong, please be sure to drop by Singapore's gorgeous Gardens by the Bay! It's truly a world-class attraction that you should not miss out on. As Singaporeans, we're incredibly proud of our rich food culture too, so I'd recommend that you go on a full-day food tour to better discover the beauty of our multicultural society," said Features Writer Sheryl Tng.
Sentosa is another recommended spot by locals. "I would also recommend Sentosa. I hope that the visitors can experience a relaxing beach day in Singapore," Stephanie added.
Other countries forming travel bubbles
India has already been in talks with several countries to establish travel bubbles as early as August. Now, their citizens can travel to some areas but must comply with the usual quarantine protocols. Further down south, New Zealand and Australia have formed a travel bubble — albeit not a reciprocal one — and some issues such as visitors breaking protocol have already been raised within days of its opening.
In Europe, the United Kingdom has also opened to more than a few territories with the list including countries known for being "second citizenship hotspots" like Antigua and Barbuda and St Kitts and Nevis. Over in the Baltic area, a travel bubble was formed between neighbouring countries Estonia, Latvia and Lithuania but quickly burst after a surge in cases.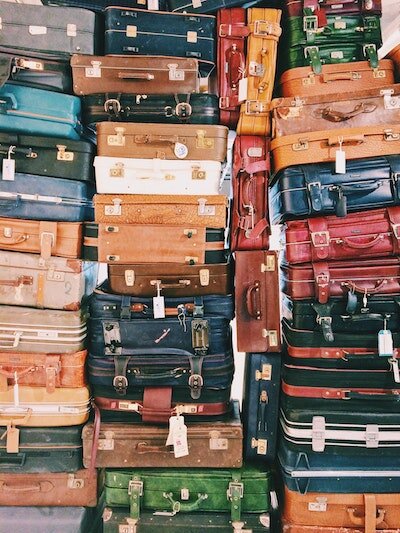 The latest bilateral agreement between Hong Kong and Singapore is another attempt at travel arrangements with fewer restrictions and requirements. It's safe to say that the world is watching to see if this works. Now that you know what a travel bubble is, and if your country is part of one, are you ready to take advantage of it?
(Cover photo from: Caroline Selfors via Unsplash)
Interested in travelling to Hong Kong? Check out this guide to the city's Instagrammable places.
Comments, questions or feedback? Email us at [email protected].