Due to the popularity of the Netflix documentary Tinder Swindler, Tinder is now offering background checks to prevent similar cases from happening on their platform. The platform teamed up with Garbo, a non-profit background check company, for this new development. At the moment, Tinder is offering the service through its Safety Center for a minimal fee which hasn't been disclosed as of writing. More information can be found here.
***
Head's up single pringles, Tinder will be rolling out a new blind dating feature that allows you to gauge your chemistry based on personality and shared interests. Yes, the popular dating app can now match you anonymously with another member without being able to view each other's profiles.
The feature is part of Tinder's Fast Chat experience, which can be found on the platform's Explore page. Rather than relying on geography to throw possible matches your way, the feature allows users to answer a quiz filled with icebreaker questions before getting paired up with another user based on the answers.
A look at Tinder's version of Blind Dating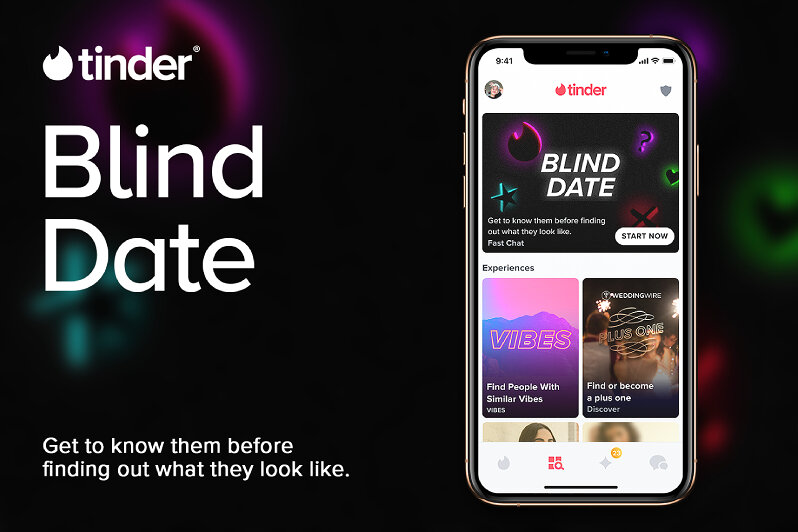 Once matched, users who will avail of the new feature will be prompted with getting-to-know-you multiple choice questions. These questions can range from "It's OK to wear a shirt ____ times without washing it" to "I put ketchup on____." The twist: you and your match will have to give your answers within a time limit. Depending on the answers your match gave, you can then decide whether you want to be matched (the Experience's version of Swiping Right) with them. If both of you agree, then the other person's profile will be revealed.
It seems that the new Blind Date feature is a great way to break the ice without putting pressure on either party to start the conversation. During the early rounds of testing the feature, Blind Date users made 40% more matches than those who used other Fast Chat features that leave the profiles public.
In response to Gen Z interests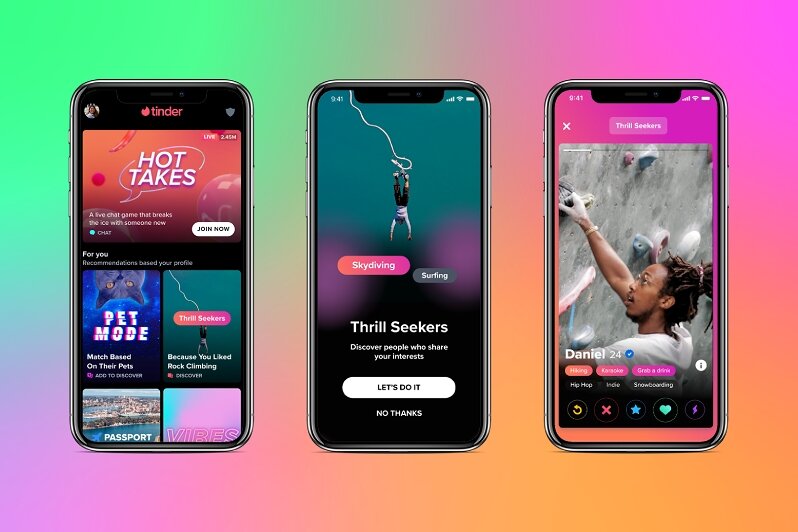 The new blind date feature is also a response to Gen Z's dating interests. Tinder explained that one of their surveys found that 40% of Gen Z respondents were interested in going on a blind date but didn't have an idea of how to arrange one. It also taps into Gen Z-ers' taste for nostalgia as it mimics the dating scene of pre-smartphone eras. Since Gen Z values authenticity, Tinder also seems to be working on updating their platform to allow users to meet without basing matches purely on looks. Reality dating shows such as Love Is Blind have also enamoured viewers to give blind dating a chance.
Getting to know personalities rather than photos
The dating app's new update seeks to replicate the real life interactions people have on first meetings and dates within a virtual realm. "There's something really special about letting conversation introduce someone's personality, without the preconceptions that can be made from photos," shared Kyle Miller, VP of Product Innovation at Tinder. "The new Blind Date experience brings a surprisingly fun, banter-based way to interact and create connections that's all new to Tinder."
Tinder's Blind Date feature is now available in the U.S. and will slowly be rolled out to other countries in the next few months.
(Cover photo from: tinderpressroom.com)
Take online dating to the next step and learn how to flirt online, respectfully.
Comments, questions or feedback? Email us at [email protected].