You've probably read multiple reports citing the modern societal pressures which millennials face on the daily. The generational cohort — born between 1981 and 1996, depending on whom you're asking — is defying traditional conventions with regard to gender roles, career and marriage. "Uncertainty is their version of normal," according to a report titled Millennial Women: Style Tribes, by trend forecasting company
WGSN
. "Most of their adult lives have been weighed down by global economic and political tensions."
Being underpaid (and overworked) compared to the earlier generation, millennials turn to patronising resale items, choosing simpler styles and experimenting with colour. The result is homogenised dressing, which is also driven by the rise of international fast fashion emporia. Millennials end up wearing the same styles of clothes: puffy sleeves, thick outerwear, white sneakers, etc.
Still, according to WGSN, millennials seek to express themselves by what they wear: a phenomenon where women redefine uniform dressing by subscribing to "style tribes."
WGSN
zero-ed in on these style tribes
which millennial women resonate most with. Which style tribe do you belong to? Find out by taking our quiz below.
1. What does the perfect day look like?




a. Bonding with my best gal pals over coffee and croissants at a quaint cafe
b. Attending an art jamming class with my BFF
c. Practising on the piano before meeting my mom for tea at the newest hotel
d. Going on a solo trip to the museum where I feel calm surrounded by art
e. Finding a quiet spot in the library or playing with my cats at home
2. Which female celebrities do you follow on Instagram?




a. Zendaya, Yuna and Lupita Nyong'O
b. Halsey, Dua Lipa and Shay Mitchell
c. Lily Collins, Emma Watson and Katherine Middleton, the Duchess of Cambridge
d. The Olsens, Victoria Beckham and Zoe Kravitz
e. I'm not fond of celebrities but I do admire Cate Blanchett after binge-watching her films
3. What is your must-have fashion accessory?





a. A printed silk scarf which I can wrap around my hair or tie around my favourite handbag
b. A mini bag in a bright colour — makes a statement without looking over the top
c. A pair of pearl earrings because they add a touch of elegance to my outfit
d.

A buttery white clutch

a la

New Bottega
e. A pair of fuzzy slippers as they keep my feet warm yet stylish
4. What does your ideal holiday look like?


a. A trip to Japan where I get to learn about their rich traditions and beautiful culture
b. Making new friends as I travel across key European cities, including Stockholm and Berlin
c. Exploring charming castles in England or Germany
d. Somewhere modern yet exotic and full of culture, such as Abu Dhabi
e. I'm saving up for a bigger living space so I'd much rather stay at home
5. What do you look for the most in a clothing brand?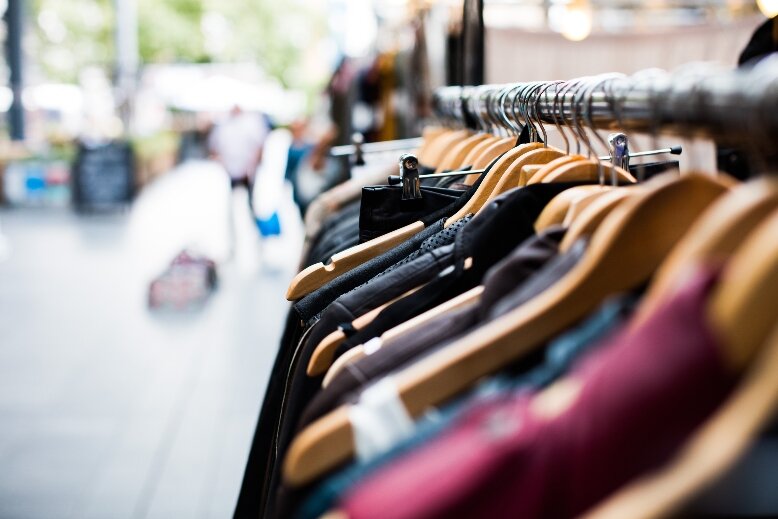 a. Inclusivity — I stand with brands which offer options for women from all walks of life to enjoy
b. Fun, yet not flamboyant — I like brands which look cool without trying too hard
c. Modern-day elegance — I want to dress like a lady without looking matronly
d. Minimal and fuss-free — I'm all about embodying luxury without being vulgar
e. Comfort — No elaborate get-ups for me; I prefer slouchy shirts and loose clothing
RESULTS:
If you answered mostly A, you belong to the Conservatives Tribe
You're a strong believer in the power of demure dressing, so your legs, shoulders and collar bones are usually covered but you also know how to have fun. You are unafraid to experiment with different colours, fabrics and silhouettes, and would often look to brands such as Valentino, Rosie Assoulin and The Row for chic, modest attire.
If you answered mostly B, you belong to the Scandi Candy Tribe
You're a fan of the way stylish, Scandinavian girls look effortless yet put-together in their neutral outfits, however you've also been gravitating towards looks that inject that bold touch of volume and colour. You love a navy pointed-toe pump as much as a pastel, chunky sneaker and enjoy shopping from Instagram-friendly brands such as Ganni, By Far and Staud.

If you answered mostly C, you belong to the Regal Ladies Tribe
You dream about rubbing shoulders with aristocrats but you're not big on following the dull rules imposed by the Royal Monarchy. Instead, you prefer to carry out the role of a modern day princess in your pearl-drop earrings, smock-sleeved dresses and regal, Victorian-era pieces. You're a sucker for a flirty, billowy corset blouse and can't help but add the latest pieces from Brock Collection, Reformation and Love Shack Fancy into your online shopping cart.
If you answered mostly
D, you belong to the Minimalists Tribe
You're too busy juggling a thousand and one responsibilities to be creating overtly-complicated looks every time you step out of the house. As a simple yet stylish solution, you prefer to streamline your wardrobe with minimal yet high-quality pieces which are typically in shades of beige and grey. Whenever you're need in of a style update, you'll head to COS, Theory and UNIQLO for elevated basics.
If you answered mostly
E, you belong to the Cosy Homebodies Tribe
You've spent your weekdays trying to stay afloat in a sea of commuters on the subway and your ears have suffered enough from all the noise that you've taken in at the bar, at the cafe and even at work. It's time to stay indoors and to lower those stress levels. You feel the most comfortable working from home and you gravitate towards loungewear-style pieces offered by The Attico, Sloan and Offhouse.
Ready for another quiz? Find out which female "Avengers" character you relate to the most here.
Comments, questions or feedback? Email us at [email protected].