What post-COVID travel trends are in store for us in the future? With vaccines being administered all over the globe, more and more people are eager to consider post-pandemic travel destinations that will whisk them away from their hometowns. From automation to bespoke experiences, if you're curious about what to expect from the travel industry, ahead, we give you a rundown of how travelling and tourism could look like in the new normal.
Digitalising travel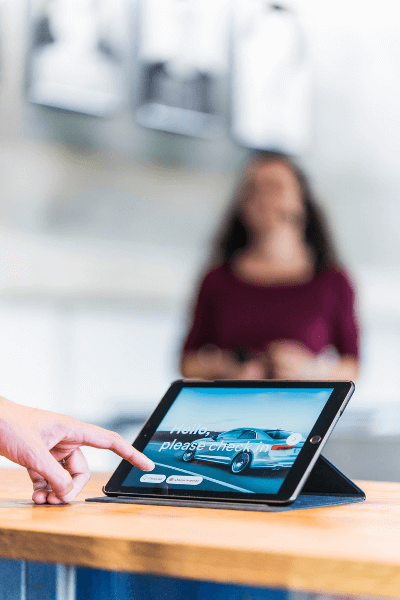 One post-COVID travel trend to look forward to is hotels and other accommodations automating as many experiences as possible without compromising that unique human touch. "We can already see an increase in automation of many experiences [and] an elimination in all human contact in many cases," said Luke Hurford, Senior Vice President for Strategy at YTL Hotels.
What does this mean? Well, you may be able to control every feature in your hotel room with just a tap on a tablet-slash-remote control. Room service may not include face-to-face interactions with the room service staff bringing your meals, but take heart that the attention put into arranging every bit of the meal will retain its high-class quality. However, this doesn't mean that technology will be replacing every travel comfort we knew before. "We continue to use technology to enhance the stay experience but never to become a central feature of the journey," Luke added.
Cleanliness is next to success
In line with lessening direct human contact, you can expect more travel destinations highlighting their sanitation measures to attract visitors. From limiting direct human to human contact to keeping up with rigorous cleanliness and safety standards, travel accommodations and experiences will have to strike a fine balance between "sanitising surfaces yet never sanitising the experience" as Luke shared.
Unique bespoke experiences
As travel starts opening up, tourists are looking for special travel experiences rather than mere holidays. "From the design, services, unique offerings to the exquisite food and beverage offerings, customers desire this level of bespoke experience, especially when in Japan," Luke observed. Private onsens and Oriental spas are some of the bespoke services that are popular among travellers in Japan.
Active leisure activities
Staycations were previously all about relaxation and unwinding. With the current health situation, some travel destinations may add more active leisure activities to their amenities. These may involve adding walking or introducing biking trails to their properties that people can use whenever they want. The verdict is still up in the air on whether people will be committed to a healthier lifestyle, but it never hurts to have an option to do something that gets your heart rate up in a good way. "We do see a demand for active leisure activities like cycling during the pandemic," he explained.
Exploring your home turf
It's quite clear that domestic tourism is more likely to recover faster than international travel. Luke explained that since the Higashimaya Niseko Village, a Ritz-Carlton Reserve, opened in December 2020, the ski and alpine resort has been inundated with Japanese guests. "The Japanese have been taking the opportunity to enjoy domestic travel and we have been pleased as we see discerning customers making repeat visits and booking their next stay during their departure."
Closer to home, we have some amazing local spots that deserve a visit too. In Singapore, Gardens By The Bay takes you to a nature oasis if you're looking for a quick break from the urban jungle. For beach lovers in Metro Manila in the Philippines, you can get your dose of vitamin Sea at Pico de Loro Resort in Nasugbu, Batangas. For those living outside the Metro, there are similar sandy beaches scattered across provinces in the archipelago to satiate your craving for the sand and surf. If you're looking for a cultural trip, fall in love with the stunning historical architecture of the Sri Maha Mariamman Temple in Kuala Lumpur, Malaysia. Remember: check your local safety tips and precautions before you head out to explore.
Do these post-COVID travel trends forecasts make you want to travel sooner rather than later? We'd have to hold out a little longer, but hopefully, we can start planning for our post-pandemic getaways. Our first stop? Japan's Higashiyama Niseko Village, a Ritz-Carlton Reserve.
(Cover photo from: Proxyclick Visitor Management System via Unsplash)

Next, consider the perks of slow travelling in the new normal.
Comments, questions or feedback? Email us at [email protected].