Moleskine brings a touch of spring to sunny Singapore with the Sakura 2022 Limited Edition Collection. The newly launched notebooks are made in collaboration with acclaimed Japanese textile designer Yuri Himuro who received the IFFT/Interior Lifestyle Living Young Designer Award in 2017 and was featured in ELLE DECO Italia "30 Young Talent" list in 2020.
Yuri Himuro's designs for Moleskine take inspiration from the beautiful scenery of Ueno Park which is known as a prime spot for hanami or flower viewing because of the place's abundant cherry blossom trees that bloom beautifully during springtime. Fun fact: it's also where Yuri Himuro walks her dog!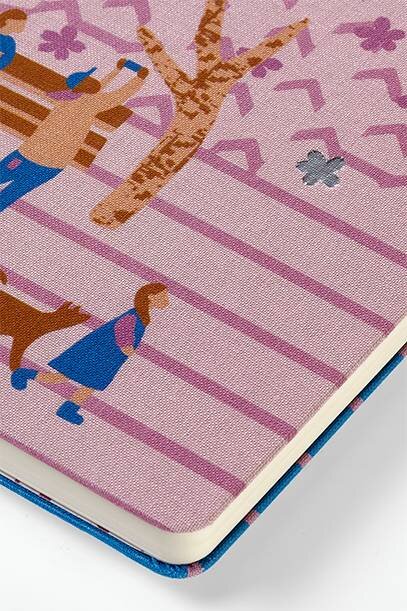 The notebooks in the Sakura 2022 Limited Edition Collection feature illustrations of people enjoying their day at the park during hanami season. This showcase of ordinary lives is an ode to the Japanese concept of wabi sabi which is all about embracing imperfection and accepting the transient nature of things. "Getting dressed or making a sandwich are acts of creativity; so is discovering a mathematical formula or conceiving a business plan, creativity is endless and universal. Just like the hanami season, we are reminded that all things are fleeting but there is something special about change since it's the only one that is consistent," said Himuro.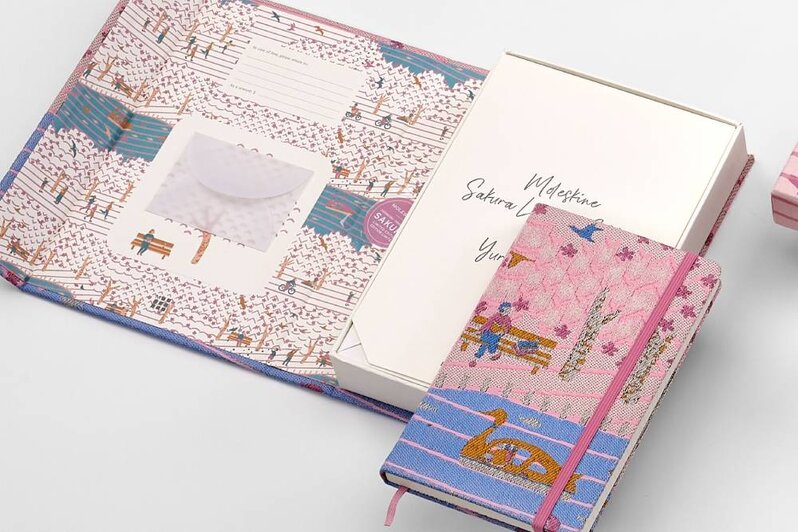 Another noteworthy feature of this collection is The Sakura Collector's Box which includes a reusable box and notebook both adorned with a SNIP SNAP fabric that consists of two layers, the first of which can be cut to unveil hidden colours and woven images hidden that complement the original design.
The Sakura Collector's Box (SGD159), Sakura Set (SGD85), A5-sized notebooks (SGD47 each), and pocket-sized notebooks (SGD37) are now available at Moleskine Paragon, while the A5-sized 18-month diary and pocket-sized 18-month diary will be available in May 2022.
Moleskine Paragon also has a new customisation machine in-store so customers can personalise the covers of purchased items with names or initials.
Next, find out why you need to start a travel journal.
Comments, questions or feedback? Email us at [email protected].