These new artists are about to rock the fashion world. Loewe proudly announces its new ambassadors — K-Pop girl group NMIXX and Chinese actress Tang Wei.
While they come from different fields, Loewe brings them together and shows us the common vibrant energy and bold sense of modernity they all possess.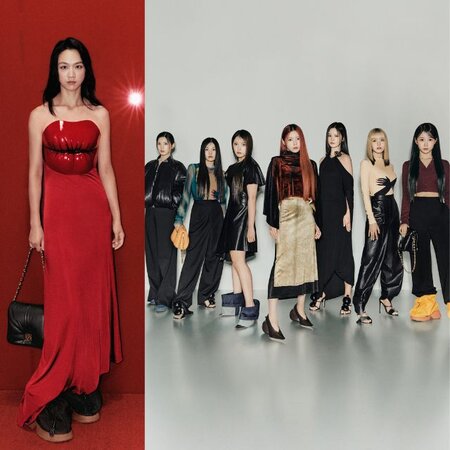 Meet NMIXX
NMIXX is Loewe's first brand ambassador as well as the newest girl group from JYP Entertainment, an agency that's home to other popular music stars such as Twice and ITZY. NMIXX is composed of seven members — LILY, HAEWON, SULLYOON, JINNI, BAE, JIWOO, and KYUJIN, and we can't wait to see how their stardom will grow.
You can check out their debut music video, "O.O" to get a glimpse into their all-roundedness and bold spirit. The video accumulated a record-breaking 19.7 million views in 24 hours back in February 2022.


After graduating from the Central Academy of Drama, Tang Wei experienced early success and bagged prestigious awards such as Best New Actress at the Golden Horse Awards and the Trophée Chopard of the Cannes Film Festival.
She was also recently nominated for Best Actress for one of her latest projects, a South Korean noir romance Decision to Leave. The film was in competition for the Palme d'Or, the top prize at the 2022 Cannes Film Festival.
Loewe points out that her unique style balances a sense of glamour with creative, directional looks and understated elegance. Aside from her style, her long-time dedication to her craft is truly something that we could all admire.


While waiting for the finished looks from these amazing artists, check out Loewe's Body Collection which will remind you of a beach party.
Comments, questions or feedback? Email us at [email protected].