Baggy denim jeans, crop tops, funky prints, spaghetti-strapped tops. These are all emblems of Y2K fashion or the fashion trends that were popular at the 'start of the new millennium' a.k.a. the 2000s. But no, your eyes aren't fooling you — you've definitely been seeing these a lot lately.
Why are they back in vogue? We're inclined to think that it's all thanks to the Gen Z who have breathed new life into the style trend and made it their own. But why is this generation so obsessed with Y2K style? We spoke with two Gen Z content creators to discover its appeal amongst their peers. Read on to know more.

The OG Y2K style
Clothes from the 2000s were eclectic and varied. Velour tracksuits — as seen on 2000s It Gals Paris Hilton and Lindsay Lohan — were all the rage. Tight-fitting baby tank tops and dresses were also big. Tiny baguette handbags, oversized sunnies, and chunky strappy sandals were the go-to accessories. Baggy jeans and cargo pants battled with belly-baring low-rise jeans as everyone's bottoms of choice.
Y2K fashion also had an abundance of prints, with animal prints and funky tie-dyes being the more popular ones.
Gen Z's Y2K style or neo-noughties
25-year-old athlete Ariana Dormitorio's Y2K-inspired fashion style leans towards the more casual and laid-back look of the era, which stems from her wanting to feel comfortable in her outfits. "I love wearing cropped tops and jeans which were very popular in the 2000s," she shared.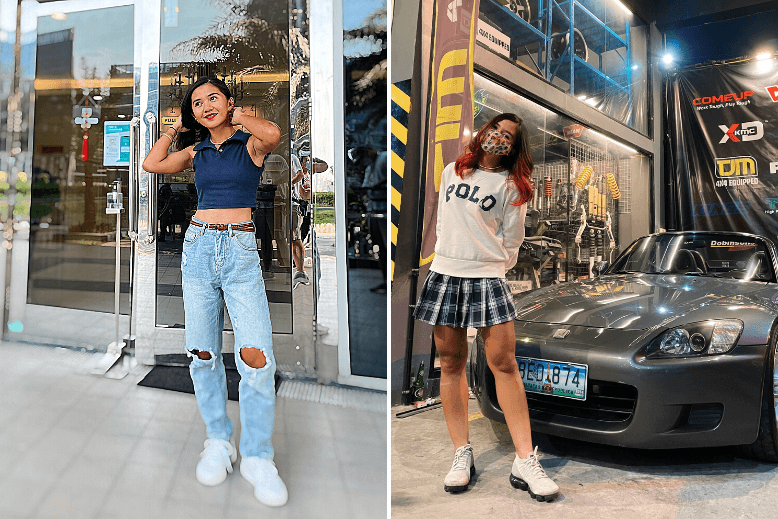 It's all about comfort, versatility and timelessness. She prefers to accessorise her go-to Y2K outfit with a cute shoulder bag and some nice sneakers. But when she's feeling a little "extra girly", she swaps the jeans for a cute mini skirt.
If she has to pick a favourite amongst her 2000s-inspired wardrobe though, crop tops are the ones she will never retire since these versatile pieces can be worn on casual and dressy occasions.
Ariana counts Jennifer Aniston, the characters from the Mean Girls (2004) movie, and models Kendall Jenner and Gigi Hadid as her style inspirations.
Yamia Melendrez sees Y2K films as influential to her take on Y2K style too. "I personally think that 2000s fashion was the greatest fashion era. A lot of popular iconic movies were made then like Jennifer's Body and Mean Girls," she shared.
Yamia agrees with Ariana that fitted crop tops are the main Y2K style staple among Gen Z. "They show the shape of my body, and I can pair them with jeans, shorts, or trousers."
She added that you can never convince her to let go of her baggy jeans since she can "pair them with anything". She's not alone though. A controversial TikTok video even went so far as to say that skinny jeans are "cancelled" among Gen Z — to the horror of some millennials.
Aside from media influences, the relaxed simplicity of many clothing pieces back then also holds some appeal to our Gen Z interviewees. "People mixed and matched all kinds of different clothing. Everything was simple," Yamia added.
Perhaps Y2K style invokes a bit of nostalgia too. Most of Gen Z's childhoods happened in the early 2000s, where technology and social media were just beginning to flourish. Returning to noughties style-inspired outfits brings a bit of that nostalgia factor because it reminds Gen Z of what they saw on television and movies growing up.
The nostalgia pendulum
While some may think that 2000s fashion is passé as a style trend, it only follows the phenomenon called a nostalgia pendulum where style trends are constantly refreshed, revived, and retired within a span of two to three decades.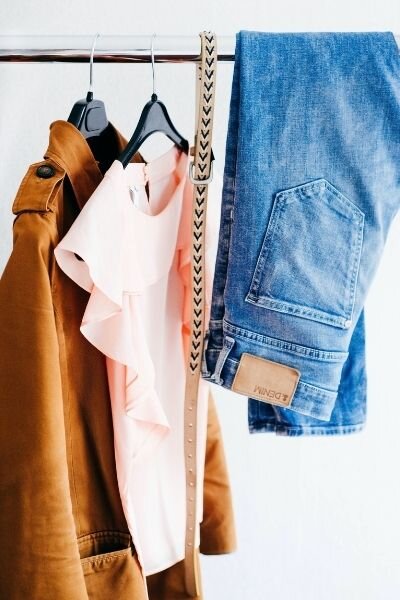 "For me, 2000s fashion is pretty modern already," Ariana said. "Fashion always evolves and there are so many ways to dress up."
Of course, today's Y2K style isn't an exact replica of what it was 20 years ago. Aside from advancements in textile technology, current styling tastes and the ever-changing fashion landscape has influenced what's available to us on the market.
"Nowadays, people have different tastes and ways to personalise fashion pieces," Yamia mused. "Some may stick, some may go out of style. We're never sure because a lot has and can change in the fashion industry."
Gen Z's obsession with Y2K fashion isn't new, of course — in the '90s, people wore clothing inspired by the '60s and '70s — but it's certainly defining the generation's signature style trends. Whether it sticks for a few more years or gets replaced by another trend, it only attests to the natural fashion life cycle we've seen over and over again. Until that change comes, you'll be seeing Gen Z in their baggy jeans, crop tops, and comfy footwear wherever you go.
(Cover photo from: @yamiamazing and @arianadormitorio02)
Loving media-inspired style trends? Here's how you can ace Squid Game-inspired outfits.
Comments, questions or feedback? Email us at [email protected].