In 2009, international tourism reached a new high. From then on, the number of flights and arrivals continued to rise up to billions every year, with Asia paving the way for low-cost travel in 2012. Tourism and travelling are considered a leisure activity availed by many. It takes up 10.3 per cent of the world's total GDP, making it one of the world's biggest economic sectors. Then, COVID-19 happened.

In a blink of an eye, the world seems to be at a standstill with travel bans implemented globally. Various airlines all over the world, whether big or small, shut down permanently due to major economic losses. It is a phenomenon nobody saw coming, especially considering how flying, both for business or for leisure, has become so embedded in today's lifestyle.
While we witness how the health crisis has affected us as travellers, it is a different business for those in the aviation industry. With both their safety and their livelihood at risk — especially when experts claim that
travelling would never be the same again
post-pandemic — we can't help but wonder how they are coping on this very day.
To give us insights on the matter, we chat with three flight attendants,
Evon Tseng
,
Sam Chiang
and
Vanessa Valero-Peronilla
, who are from different airlines and in different stages in their aviation career.

Finding out the news
For
Sam
, who is relatively new to the industry with only two years of experience as a flight attendant and an in-flight interpreter, finding out about the coronavirus situation a couple of months back took some time to sink in her head. She first heard of the news while she was on duty en-route to Taipei, but it was only until the first case in the Philippines when the dire situation really hit her.
"I became concerned for our health because our exposure to the risk would be higher since we were constantly interacting with different people from different parts of the world," she shared.
Evon, on the other hand, who has been flying for seven years now, could not remember where she was when she heard the news. Her most vivid recollection, however, was thinking of her safety should she be required to go on duty despite the rising health concern.
"[I was] hoping our company would allow us to go to work with at least a mask on because we are not allowed to wear it when in uniform unless there's an official email," said Evon. She continued that she was grateful her company took immediate action on the situation.
As for
Vanessa
, who has been in the industry for 18 years and is also working as an image consultant for aspiring flight attendants, hearing about the news while on vacation in Sapporo was quite worrisome. She shared that she and her husband roamed around with masks on at all times. They were also anxious as to whether they would be allowed back into Manila.
Vanessa shared, "On our travel back to Manila, all flight and cabin crew wore surgical masks the entire flight. Since then, the thought of using surgical masks as part of my uniform bothered me."
Travelling in the time of the coronavirus
All three of them shared that they were still able to go on flights until around mid-March, despite the cascading travel bans globally. Certain precautionary measures were followed, such as wearing masks and gloves, as well as suspending in-flight amenities that might facilitate the spreading of the virus. Travellers also wore masks or are provided with masks in the cabin and were not allowed to remove them apart from when they're eating. Alcohol was also prohibited in-flight.
"Our flights were all full load as passengers wanted to arrive in their homeland before lockdown," Vanessa recalled.
Evon said that since she was still able to take on flights to Japan, Australia and South Korea, she made it a point to stock up on masks during layovers as it is no longer in stock in Malaysia. As a content creator, she also managed to help some of her followers secure masks from her travels. She shared that mask prices hit a new high at MYR11/~USD2 per piece — almost 10 times its price pre-pandemic.
"Yes, [the price is] crazy I know," said Evon. "But that's how much I value my life. It was scary because we are always in close contact with passengers and we had no choice."
While they couldn't fully disclose what went on behind the scenes as the situation started to worsen, they all expressed gratitude that their respective companies took proper measures to ensure the safety of both their crew and customers.
"I guess the aviation industry was never ready for what is to come. They never thought COVID would be a pandemic and would cause the industry billions of dollars," Vanessa explained. "We still continued our flights, carried out our service and safety duties with sanitizers in our pockets and N95 masks — until we were advised to rest our wings for a while."

Today, there are still flights coming in and out of the countries. These are flights accommodating travels to countries who did not implement lockdown measures and inevitable "cargo and repatriate flights", and these are manned by volunteer crew members. For Sam, Evon, and Vanessa, they opted out of their duties either by choice or by mandate.


A descent into the 'new normal'
"My routine has drastically changed," said Sam, who shared that she has yet to fly since the quarantine has been implemented. "From following a fixed schedule to losing track of the days of the week; from seeing new sights to seeing the same four corners of my room; and from meeting new people every day to spending more time with my family. There are always pros and cons to every situation."
For Vanessa, the complete 180-degree turn of her routine started out intensely. "Flight attendants are not used to staying home. Our life is fast-paced," she expressed. "Today you are in Jakarta, in a few days you wake up in New York. Resting our wings... the first week into lockdown I had anxiety attacks. Days were long," she added.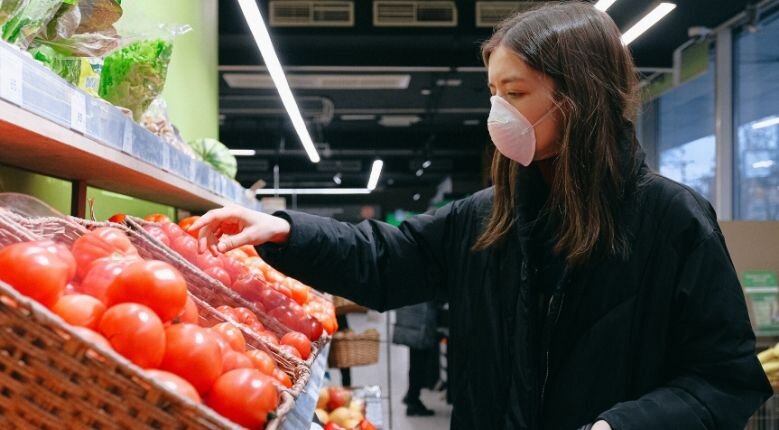 Evon, on the other hand, opted for voluntary unpaid leave. Aside from easing her own worries, she said that she's also taking this time to rest, ground herself, and create content.

Now, a couple of weeks into the respective lockdowns in their countries, all of them shared that they are steadily coping despite the uncertainty of the months ahead. Vanessa even started to host webinars and personality development programs for flight attendants who are now off-duty, as well as signed up as a volunteer for relief efforts.


On missing the cabin and thinking of what lies ahead
All three women acknowledged that after this pandemic, the industry they serve and love may never be the same again. However, not all hope is lost for both in the same standing as they are, as well as for those who love to travel.
"As they say, the travel industry might recover after a couple of years if WHO finally develops a vaccine. Airlines temporarily might not hire new sets of cabin crew and the ones already trained might have limited flights," Vanessa said. "[But] like in all things, this too shall pass. People will continue travelling whether for trade, tourism, work or education and explore the beautiful wonders of the country. Social graces and travel etiquette will adhere to the 'new' normal," she continued.
When asked about what she missed most about flying, she expressed: "For 18 years, my office is at 35,000 feet above the ground. I have seen the most beautiful sunset and sunrise outside my window. I love the excitement of seeing new places and [experiencing new] adventures. I miss wearing my uniform with pride. I miss seeing 400 passengers of different race and culture together in my office."

Sam and Evon shared the same thoughts, both recalling the "unique and unpredictable" encounters they get to experience at every travel. Still, all of them agree that while our current situation is unfortunate, safety should always come first.

Vanessa said: "Travelling might be limited for a couple of years or more. [But] when the skies are clear, we can bravely soar high once again. For now, we have to focus on ensuring the safety of our families."

Evon agreed: "Let's stay safe first and travel later! Can't wait to have you guys on board again to serve you better."

"To those who miss travelling, as they say, keep holding on," Sam mused. "For now, let's stay put inside our homes, support our front-liners in any way possible, and pray that this pandemic ends. And when it does, I'll see you 38,000 feet off the ground!"
Since we're on the topic of coping, here's how hobbies can help ease your anxiety while on quarantine.
Comments, questions or feedback? Email us at [email protected].