Singaporean women ages 21 to 35 are now allowed to freeze their eggs starting next year. The decision came after much discourse. The ban on egg freezing came under scrutiny after the Association of Women for Action and Research released a statement urging the government to reconsider the restriction.
Before the reversal of the policy, only women with medical issues that may affect fertility were the ones who were given the right to freeze their eggs. The updated law now allows all women, including those who are single, to do it. However, there's a catch: only legally married couples are can use frozen eggs for in-vitro fertilisation, essentially adhering to the Singaporean government's encouragement of parenthood after marriage.
Want to know what Singaporean women think about this new policy on egg freezing? Here are some women's sentiments and reactions.

Shocked but happy
Clozette Campaign Manager Chloe shares that she is shocked that egg freezing is finally allowed in Singapore, even for younger women. "I think this initiative is done in hopes of increasing Singapore's dwindling reproduction rate as it will certainly help couples who want to try for a baby," she says.
Clozette Senior Campaign Manager Evon shares the sentiment. "It is surprising but in a good way," she says. "I think it will allow women in Singapore more freedom and time to live freely without the pressure of having kids in their 20s or 30s. Personally, I would consider freezing my eggs, just as a backup or precaution."
A sigh of relief
Clozette Integrated Solutions Manager Dora felt relieved upon hearing the news. "I know a number of women around me who are above 35 years old and not married but really want children. Their biggest concern is finding love late in life when they can't have a child anymore because of fertility issues due to old age. So this news brought much relief and happiness for them and me," she says, adding that she is seriously considering freezing her eggs when she turns 34 and is still single.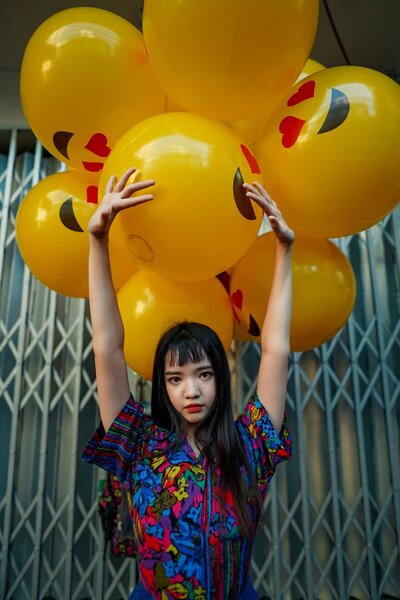 In Clozette Campaign Manager Carissa's circle, the news was welcomed happily as well. "I'm really glad about this news as this has been a topic of interest amongst me and my friends. We even had a conversation before on which countries we could go to for such an option because most of my peers and I are not ready to have a kid at this point in time but would like to have an option in the future," she shares. However, she also acknowledges that although egg freezing is now legal in Singapore, it's still not a viable option for everyone due to the high cost of the non-subsidised procedure.
For Clozette Campaign Manager Xuanyi, the option of egg freezing in Singapore is something that's good to have. "I wouldn't freeze my eggs immediately but knowing that there is a technology and a viable option locally that I can consider for personal, non-medical reasons in the future gives me a form of empowerment," she says.
Next, check out our interview with Clinical Sexologist Dr. Martha Tara Lee.
Comments, questions or feedback? Email us at [email protected].