While November is ending, it brings along some interesting news you should know — aside from the ongoing Black Friday sales (you can check out our listing here). To begin with, Dolce & Gabbana invites you to tour their boutiques around the world from the comfort of your home. Gucci also just recently concluded its GucciFest film festival unveiling of the OUVERTURE collection. Closer to home, Singaporeans have some good news from Sephora and Traveloka coming their way. For avid YouTube users and creators, there's an interesting development you should know as well. Read on to find out more.
Dolce & Gabbana launches the Virtual Boutique Experience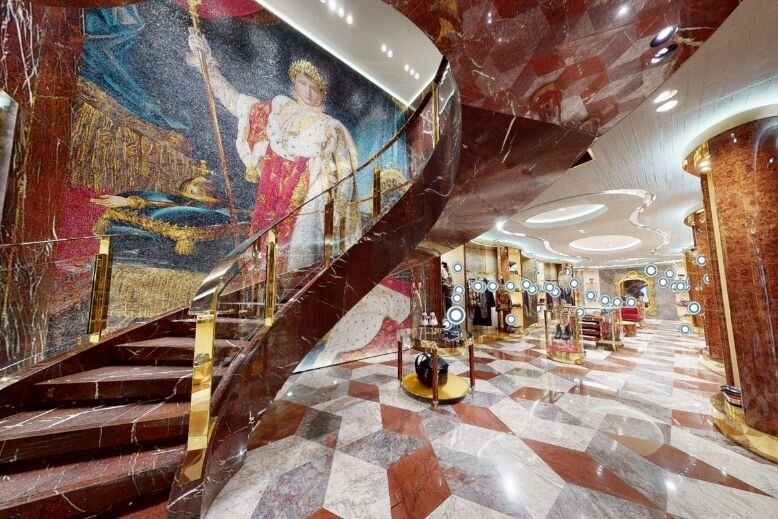 Dolce & Gabbana has just launched the Virtual Boutique Experience where you can immerse yourself in the marvellous architecture of D&G's boutiques around the world. Blurring the lines between virtual and reality to satiate your wanderlust, the Italian house's 360-degree tour of their 600 boutiques worldwide will help you travel the world. You can start your virtual boutique hopping by clicking here.
Gucci unveils the OUVERTURE collection through a film festival
Next, Gucci's new OUVERTURE collection (the brainchild of creative director Alessandro Michele) was recently revealed through a week-long virtual festival dubbed GucciFest on the couture house's YouTube channel. Featuring notable figures such as Harry Styles, Billie Eilish, and Florence Welch, the seven-piece miniseries titled "Ouverture Of Something That Never Ended" was directed by Gus Van Sant and showed actors wearing pieces from the collection.
Sephora SG allows the use of testers again
Moving on to more tactile shopping, Sephora Singapore has recently allowed the use of makeup and skincare testers in their stores again. During the onset of the COVID-19 pandemic, Sephora limited the use of product testers to prevent the spread of the virus. With this new initiative, Sephora's Beauty Advisors provide assisted product testing with the use of disposable single-use applicators to retrieve a portion of the product before handing it off to the customer to apply on themselves. These applicators cannot be handled by customers personally. It's a new element to shopping in the new normal, certainly, but it doesn't make testing makeup and skincare any less fun.
Traveloka launches SEEngapore
As one of the five Singapore Travel Board's authorised booking partners for the SingapoRediscovers Vouchers, Traveloka aims to provide extra benefits and perks for Singapore Citizens booking through its platform. With SEEngapore, Traveloka gives exclusive access to free Doctor Anywhere care kits that help prevent the spread of Covid-19, preferential rates for online doctor consultations, and flu shots among other perks. They also partnered with DBS, Shopee, and Foodpanda to make rediscovering Singapore more accessible through shopping vouchers, hotel discounts, and Xperience bookings. You can start booking your local escapades for 2021 here.
South Korea might allow K-pop idols like BTS to defer military service
In other news, the South Korean National Assembly's defence committee has recently approved a revision to the mandatory military service bill that requires South Korean men aged 18 to 28 — including K-pop idols and actors — to render two years of service. It's currently a hot topic with BTS Jin's upcoming 28th birthday next week as well as Korean actor Park Bo Gum's recent deployment. Should it push through and receive the South Korean parliament's plenary's approval, this will allow members of popular male K-pop groups to defer their mandatory enlistment for two years. This was a privilege previously only awarded to Olympic athletes and classical musicians for their contribution to elevating South Korea in the international realm, which K-pop fans have been arguing should also be allowed for their idols.
Gossip Girl, The Office, and more titles to leave Netflix roster
It's official — 'The Office' will leave Netflix on Dec. 31

You currently have 37 days to not watch 'Scott's Tots' pic.twitter.com/QcMFOZd6kU

— Fandom (@getFANDOM) November 24, 2020
While we're on the topic of entertainment, several TV and movie classics are set to leave Netflix's roster. These include Gossip Girl (2007-2012), in light of the upcoming reboot on HBO Max; Spider-Man: Into The Spiderverse (2018), which will no longer be available after Christmas; The Office (2005-2013), The Notebook (2004), Pride and Prejudice (2005) and The Back To The Future franchise will all leave your Netflix list after 31 December. If any of these are your go-tos for Netflix bingeing, make the most out of the next few weeks.
YouTube to increase ads in 2021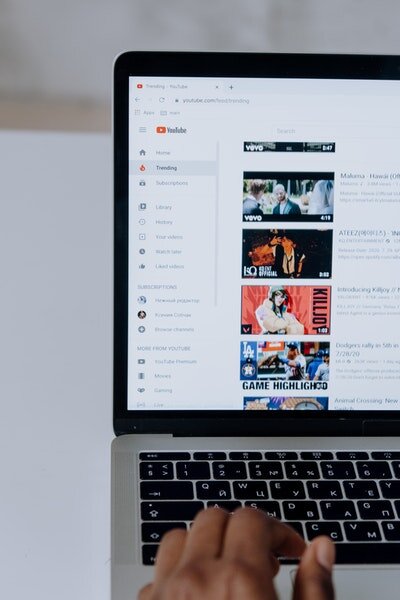 Content creators and viewers alike would be interested to know that YouTube has recently revised their terms of service, which now allow them to place ads even on videos from channels that are not part of the YouTube Partner Program. The Program previously allowed channels with at least 1,000 subscribers and consistent viewership to add ads to their videos to generate more revenue. With this announcement, YouTube clarified that channels not part of the YouTube Partner Program will not receive revenue for ads shown before, during, or after their videos. The platform has slowly started rolling this out in the US last week, while other regions will follow next year. Thoughts?
In other news, did you know that Balenciaga's coming out with their own video game?
Comments, questions or feedback? Email us at [email protected].