As globalisation transforms cultures, economics and politics, and reshapes the fabric of society, businesses seeking to remain competitive and relevant must embrace diversity in their corporate ethos. Diversity is a compelling business imperative: a Boston Consulting Group study found that companies with more diverse leadership teams reported 19 per cent higher innovation revenue. It's also a moral obligation that benefits society at large; a McKinsey report indicates that advancing women's equality in the countries of Asia Pacific could add USD4.5 trillion to their collective annual GDP in 2025, a 12 per cent increase over the business-as-usual trajectory.
On the consumer front, companies are doubling down on diversity as new consumers fueled by the growing diverse groups of millennials and Gen Zs –– who are more liberal in the ways they identify with gender, race, ethnicity and sexual orientation –– increasingly question companies not only about their products but also what they stand for, making their shopping choices based on a brand's approach to diversity.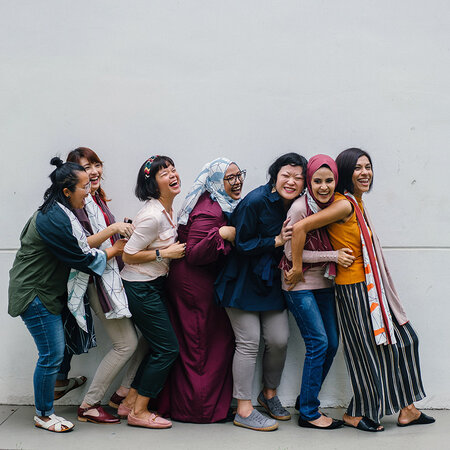 But brands have to tread carefully when getting on board the bandwagon. Diversity is not a trend; it's a movement that requires commitment from all levels of an organisation. Marketers have to be mindful not just to check the diversity box in their campaigns — there are more than ample examples where tokenism ads rife with stereotyped, superficial and tone-deaf content backfire. Today's sophisticated belief-driven consumers demand authenticity. Brands have to first understand what aspects of diversity are most important to their audience, assess how they are aligned with the values of the company and focus on those that the brands have the legitimacy to lay claim to. Doing anything less would miss the mark on creating customer intimacy, and more likely to incur the ire of consumers instead of winning their empathy.
There's no one-size-fits-all diversity approach to marketing. Let's hear from some representatives and industry experts –– Mayan Evangelista, Brand Manager of Dove Hair & Masterbrand Beauty & Personal Care, Unilever Philippines (UP); Iris Lam, Managing Director, L'Oréal Singapore (LS); Davina Lim, Product Marketing Manager, Novel Link (exclusive distributor for Revlon Singapore) (NL); Nina Cabrera, CEO, Colourette Cosmetics (CC); Helen Duce, CEO, Include & Co-founder, Lean In Singapore (LI); Ato Jiao, Chief Human Resource Officer, Globe Telecom (GT).
Why is diversity important for your company?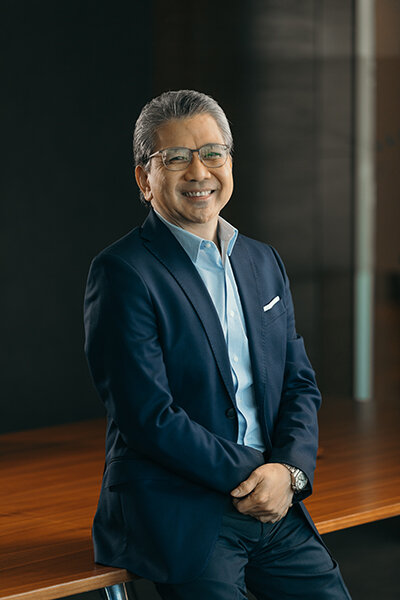 GT: As a signatory to the United Nations Global Compact since 2019, Globe has been supportive of 10 SDG principles in action that include the promotion of diversity and inclusion, especially in the workplace. As a purpose-led organisation, empowerment and equal opportunities across our employee base are a significant part of Globe's culture. This enables the company to be one of the best global high performing company indexes for many years. We currently employ a workforce of about 8,000 employees nationwide.
Globe is the first local company to recognise the qualified dependents of same-sex legal couples in our employee base — the new policy provides equal benefits to legal dependents of all regular employees who contracted marriage with their same-sex partners in countries where same-sex union is legal. Globe is also the first company in the Philippines to extend similar benefits to dependents of its employees who come from the LGBTQ+ community.
In terms of our female-male ratio, Globe also shows a healthy mix with our entire workforce almost equal where 53 per cent are male and 47 per cent female. Equally notable is that 40 per cent of senior leadership positions are helmed by women. We are proud that our efforts continue to be recognised. Globe has won the Best Employer of the Year Award from the International Business Awards (Stevies) in 2018 and 2019, and Best Workplace in Asia from the Asia Corporate Excellence & Sustainability (ACES) three times in 2014, 2018 and 2019.
What are your company's commitments to embracing diversity?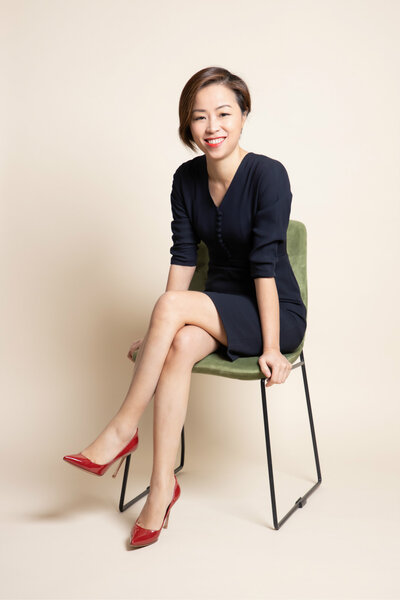 LS
: We at L'Oréal emphasise on building teams in the workplace that encompass various backgrounds including ethnicities, gender, sexual orientation, religion, age, social and life experiences. More than one-quarter of our employee population across our Singapore organisation hails from diverse ethnicities and cultures, with 20 nationalities spanning numerous functions, including our Research and Innovation Advanced Lab facility based in Biopolis. Our Singapore C-suite management committee comprises an almost equal proportion of gender balance with 54 per cent to 46 per cent male to female ratio; and in our warehouse operations, we employ people with disabilities. Our commitment towards diversity and inclusivity has been recognised by many independent organisations globally, including Equileap, a non-profit organisation which ranked L'Oréal among the top globally out of 3,000 public-listed companies on gender equality; the United Nations, which granted L'Oréal the CEO Leadership Award for Gender Equality; the Bloomberg Gender-Equality Index for gender equality in the workplace; and the Thomson Reuters index which ranked us in the Top 10 of the world's leading companies out of 7,000 global companies for core values of diversity and inclusion.
How do you align your company's diversity ethos with your marketing campaigns?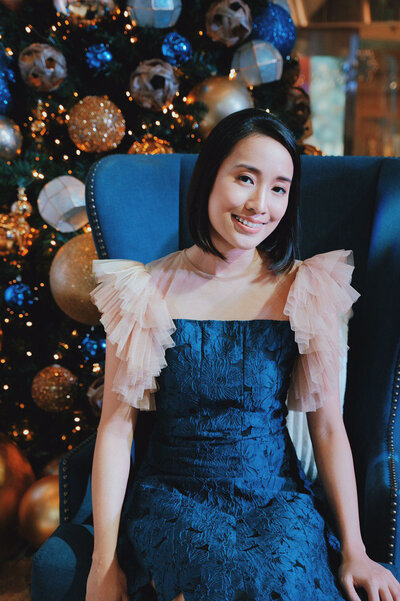 UP
: Hair is diverse by nature, but a narrow definition of hair "beauty" can be a source of anxiety. Long black hair is a traditional common standard of hair beauty in the Philippines. And anything outside of the norm is almost subject to criticism. We know that women feel discouraged to wear their hair the way they want to because they fear being judged or shamed by those around them. Dove's purpose is to ensure hair is a constant source of happiness that pushes women forward, helping women break free from conventions and in doing so achieve their own definition of beautiful hair. We boldly expressed this as
#MyHairMySay
. We filmed real women who have often faced hair shaming. The naturally curly-haired, the short pixie, the bleached blonde and the colour treated locks. This unlikely cast became the antithesis to commercial clichés. Next, we mounted a gallery showcasing more real women. People were invited to the event so that they could help spread our message of hair diversity and acceptance. Finally, we partnered with content creators to curate inspiring stories. We also created e-commerce exclusive totes and limited-edition packs that bannered our message.
Does diversity have a role in the beauty business?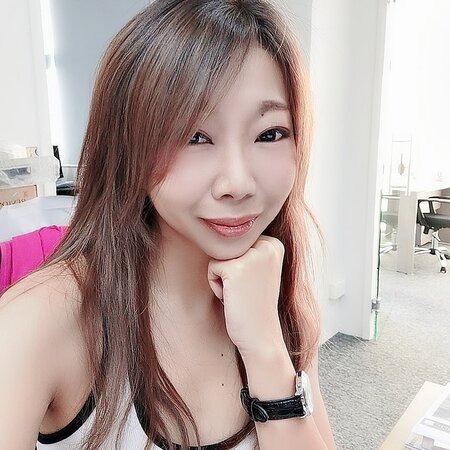 NL
: In recent years, people have redefined the meaning of beauty. As a cosmetics company, we celebrate the fact that people no longer subscribe to a singular idea of what is beautiful. We worked with Revlon to launch the Live Boldly campaign in 2018. The brand has since worked with various ambassadors who reflect our audience, with Jessica Jung as the newest addition in 2020 to the roster of bold women representing Revlon. The rest of the ambassadors are actress Gal Gadot, actress and recording artist Sofia Carson, model and activist Ashley Graham, model and Gurls Talk founder Adwoa Aboah, and model Eniola Abioro. We continuously work with a more inclusive approach to beauty by highlighting the fact that it comes in countless forms — a truth that is only further emphasised with both our ambassadors and the people we work with through collaborations, choosing a diverse cast to represent different looks and backgrounds. Our message on inclusivity and diversity is also reflected in our products, which showcase a wide range of shades and finishes. Much like there is no one-size-fits-all definition of beauty, our customers should also be able to express themselves with makeup however they see fit.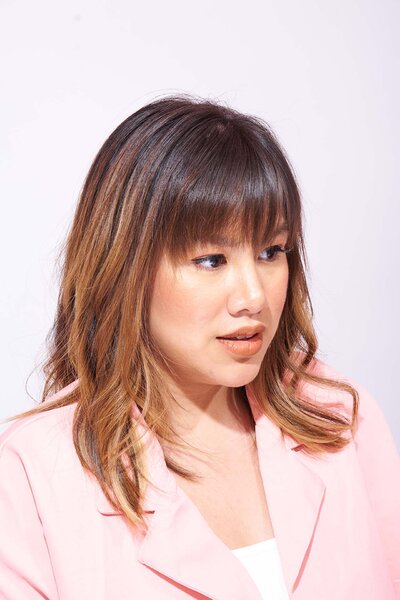 CC
: It is very important for our brand, Colourette, to showcase diversity in all that we do because we believe makeup is for everyone. There is no one specific gender, race, body size, skin tone etc. that we cater to. For as long as you want to wear makeup, you do you! I'd like to believe we were one of the few local Filipino brands that really started showcasing LGBTQIA+ members in our campaigns way back in 2015 to 2016. In 2017, we collaborated with The Kings (Angie and Joey Mead King) to launch a collection during Pride month. To this day, we have the Colourette Clique, which is a group of people coming from different walks of life representing different advocacies, including members of the LGBTQIA+ community.
What's the state of the diversity landscape in the region?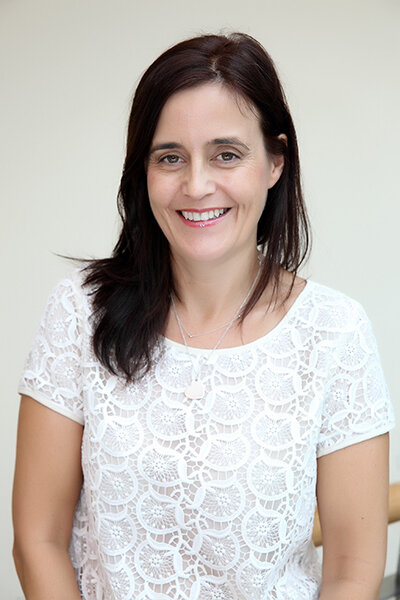 LI:
There are decades of research that show that having greater diversity is not just the right thing to do, it's also the smart thing to do. The two leading benefits for Asian businesses are winning the war on talent and improved innovation. Intentionally hiring employees from a broad range of diversity dimensions gives organisations access to a bigger talent pool, and when you operate in countries with a shrinking working population, this can offer significant advantages. Diversity is also
strongly correlated to employee retention
, with inclusion being a critical factor in determining whether employees will stay or leave an organisation. Furthermore, it's an
essential component for attracting and engaging today's workforce
, especially for the new generation, with one study showing that 47 per cent of US Millennials stated that a diverse and inclusive workplace would be important in their job search.
When it comes to gender diversity, one key challenge all companies, including Asian businesses, face is the role that unconscious bias plays. Research shows that bias makes it harder for women to get hired and promoted and negatively impacts their day-to-day work experiences. Lean In has worked with Stanford's Women's Innovation Lab to develop an approach that organisations can take to counteract these biases. Called '50 Ways to Fight Bias', it covers the five most common types of bias women face and provides practical solutions for addressing them. The materials are available for free
here
.
Comments, questions or feedback? Email us at [email protected].