Philippine apparel brand Bench recently announced the latest innovation in their products in a bigger attempt to be more eco-friendly: introducing the Washtag.
What are Washtags?
The Washtag serves the same purpose as paper hangtags that are put on clothes to mark prices, barcodes, and washing instructions. The significant and ingenious difference between the two is these Washtags are designed to melt in water and double as detergent for your clothes' first wash. The Washtag is made entirely of detergent sheets from the tag to the twine and uses 100% biodegradable, non-staining ink.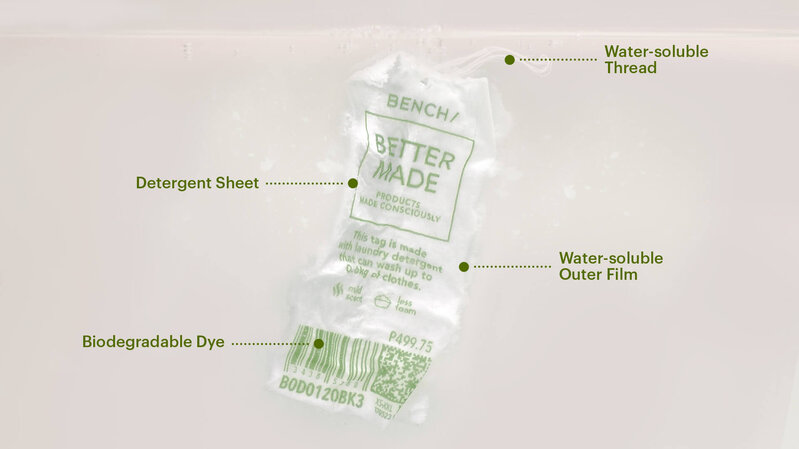 According to the brand's chairman, Ben Chan, this move aims to reduce the local label's paper waste while also making a product that's purposeful and convenient for consumers. And while Ben claims there are still limitations to the Washtag rollout, they hope they can use it on all applicable Bench products in the future.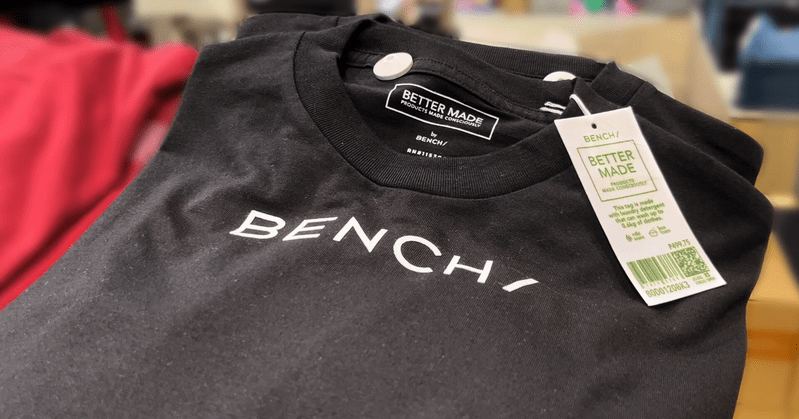 Where to avail Bench products with Washtags
Currently, customers can support this initiative by getting the Bench Better Made shirts (PHP499/~SGD12 each), available in over 60 Bench outlets in the Philippines and via their official website.
Next, everything you need to know about the newly opened Actually store at 313@somerset in Singapore.
Comments, questions or feedback? Email us at [email protected].