With its lush scenery and vibrant culture, Bali has been a top tourist destination spot for decades. Last year, it welcomed 6.3 million foreign tourist arrivals making it one of the most visited places in Southeast Asia. But all these came to a halt because of the health pandemic.
In March, the Indonesian government suspended visa-free and visa-on-arrival to prevent the spread of COVID-19 in the area and with it came a steep decline in tourists. But a Bali reopening date for foreign visitors is already on the horizon. That's right, the local government is eyeing to host tourists once again by September. Governor of Bali I Wayan Koster announced a plan for resuming activities in the island in three stages.
This Friday, the island will enter the second phase which means domestic travellers from across Indonesia can already visit. And if everything goes well, the plan is to pursue Bali's reopening date on September 11.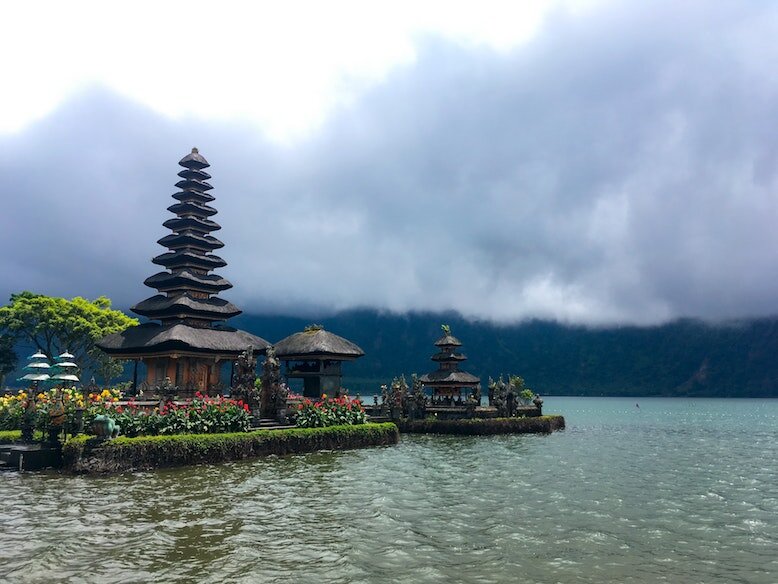 However, even with the reopening, not all places of interests will be allowed to cater to guests. "Natural and cultural destinations" can already be visited but entertainment hubs like clubs will still be temporarily closed, according to a report by Inquirer. With that statement in mind, here are some of the places that you can add to your itinerary should you wish to visit during the Bali reopening date. Just make sure to double-check again in case there are new precautions put in place.
Kynd Community
You may have already seen this restaurant-cafe slash community hub on social media. Because of its pretty in pink, tropical-themed interiors, it's become a favourite spot to get good food and a "like-worthy" Instagram shot. This place was bustling but in recent months also suffered from the coronavirus crisis. But the good news is, they are already open for distanced dine-in and take away from 8 am to 8:30 PM. Last Friday, they even had a happy hour!
Seminyak beach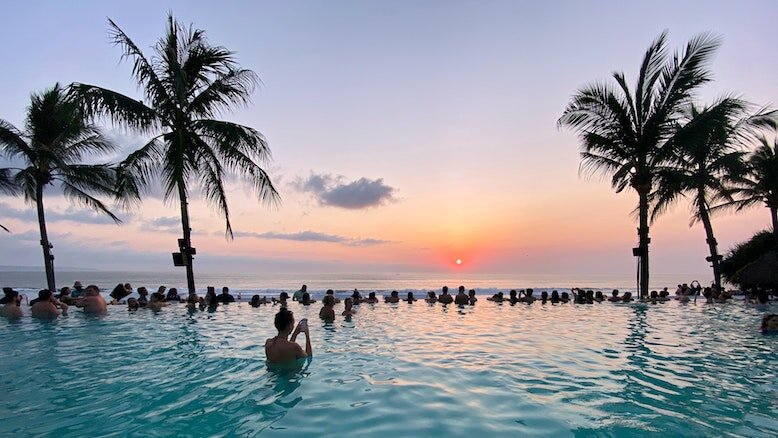 In line with recent statements from Bali's government of opening up nature spots, the famed Seminyak beach will most probably be part of the list. But of course, don't expect the same vibrant party scene as the clubs lining the beach are still not allowed to operate. To reach the beach, booking private accommodation and resorts with exclusive beachfront access is best at this time.
Surfing spots in Uluwatu
For those who love surfing, you can still find awesome surf spots in Bali. In Uluwatu, private villas are now accepting bookings. As for the attractions nearby, there are still no updates on whether temples can already be visited including the popular Uluwatu Temple that's famous for being perched in a cliff.
Canggu recreation spaces
Some of Canggu's beloved recreational spaces are already open or gearing up for a reopening. The Lawn Canggu already accepts patrons but reservation is a must. You can now enjoy an intimate dinner with an "open-air cinema" at this popular spot. Finns Recreation Club, while still temporarily closed, has already announced reopening by September 1 in a limited capacity (still subject to their government's final approval). On the same boat is The Slow, a pool suite and kitchen and bar space known for their heavy incorporation of art and culture, which plans to also reopen by September.
Again, we highlight that a day-to-day checking of these tourist spots for recent movements and new precautions is a must. If indeed Bali's reopening date will be on 11 September, which destination on the island would you go to first?
(Cover photo from: Jara Lenz via Unsplash)

Check out other travel hotspots that are preparing to welcome tourists soon.
Comments, questions or feedback? Email us at [email protected].