As we welcome the weekend, let's take a look back at the top news of the week that's gone by. Apple has some big plans set for their fans with the iOS 14 update. In fashion, we're set to witness some new changes in the way fashion shows are presented. Meanwhile, we finally get a glimpse of the much-awaited Kendall x Kylie makeup collaboration and a new eyeshadow palette from Charlotte Tilbury. Read on to find out more.
Apple announces new iOS updates
Apple lovers, listen up! This week, Apple streamed its Worldwide Developers Conference (WWDC), the annual event where they reveal the latest software updates for their products. Of the four major software updates, the iPhone's iOS 14 update sparked several comments. The revamped home screen will feature a new look for your home screen widgets and App library. Love it or hate it, this newest development will definitely take some getting used to.
Shiseido opens new concept store in Tokyo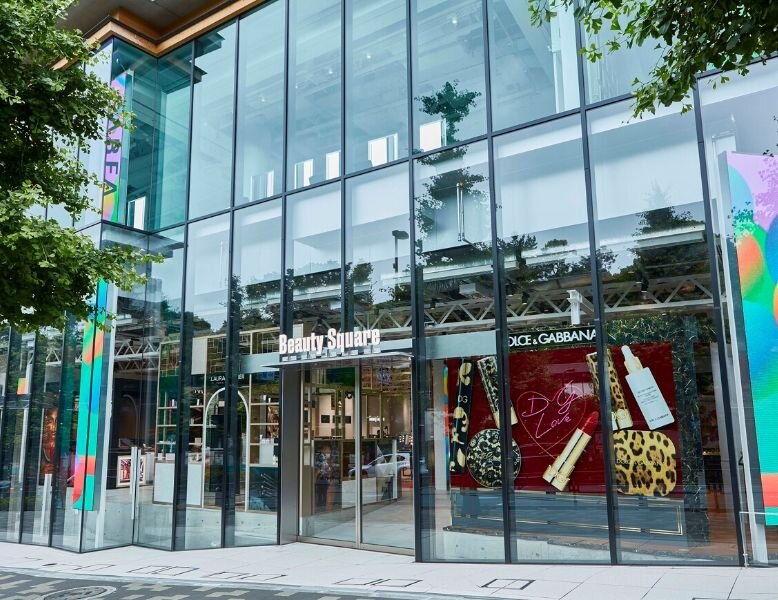 Meanwhile, in Tokyo, the beauty giant Shiseido has unveiled its new concept store. The Shiseido Beauty Square, located on the first floor of the With Harajuku commercial complex, has four zones that amplify customers' shopping experience. Some of the brands available to shop inside are Clé de Peau Beauté, THE GINZA, SHISEIDO, Dolce&Gabbana Beauty, NARS, bareMinerals, and Laura Mercier, just to name a few. Our favourite zone, unsurprisingly, is the Salon where you can treat yourself to a personalised makeover from Shiseido's beauty artists.
Local fashion goes digital with The Front Row
While we're raving about new shopping concepts in our post-quarantine world, get ready for a new fashion show experience with The Front Row. The virtual fashion festival is set to kick-off from 20 to 29 August 2020 with a packed line-up of Singaporean and ASEAN style labels to wow audiences online. Participants will also get to enjoy some interactive workshops and gallery tours during the 10-day event.
Dior and Burberry will have live shows
Despite several overtures towards digital presentations, some fashion houses are planning to hold live runway shows — but with some major adjustments. Dior's will be pushing through with its previously postponed Cruise show on 22 July in Italy, having only close friends and family in attendance. A livestream will also be available. Meanwhile, Burberry's Spring 2021 show this September will be held at an outdoor venue in the UK with more details to come.
MAC designs makeup looks for The Sims 4
If you're a fan of The Sims franchise, you'd know how fun it is designing your character. Now you can take it a step further by using the new free update to customise your character's makeup looks. Aside from creating your own looks, you could also choose from four complete looks designed by M.A.C. Cosmetics Director of Makeup Artistry Romero Jennings. Get ready to have fun cycling through different looks!
The wait for the Kendall x Kylie Cosmetics collection is over
Seeing as Kylie Cosmetics has collaborated with almost all of the Kardashian-Jenners, it was only a matter of time before her collection created with Kendall was released. And we're in for a doozy, folks: the eight-piece collection features three lip products, a blush, bronzer, and highlighter, a powder compact, and a 15-pan eyeshadow palette. The entire collection is set to drop on the Kylie Cosmetics website tomorrow, 12AM SGT, for USD155.
Get summer-ready with Charlotte Tilbury's Desert Haze Palette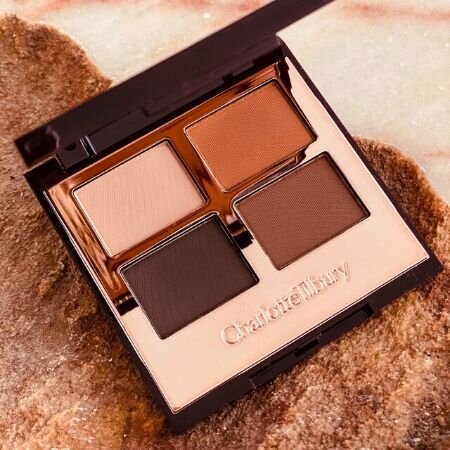 If you think you don't need that many eyeshadow options, Charlotte Tilbury has just released the Luxury Palette of Mattes in Desert Haze to prove you wrong. The four velvety matte shades are all you need to create a summer-inspired eye look. "I wanted to take the iconic, award-winning, soft-focusing AIRBRUSH effects of my finely milled, Airbrush Flawless Finish powder and put it in a palette," shared Tilbury in a press release. The palette is now exclusively available on CharlotteTilbury.com.
Stay on top of the latest happenings here.
Comments, questions or feedback? Email us at [email protected].