It's finally Friday! Aside from enjoying a relaxing time during the weekend, we're looking forward to a bunch of lifestyle happenings coming our way. From the unveiling of the limited-edition Ambush x Bulgari collab to the upcoming Men and Mission TikTok fan meeting featuring Lee Dong Wook and other K-celebs, here are all the latest bites of this week that have left us excited for days.
Ambush x Bulgari collab adds a modern twist to Serpenti
The Italian luxury brand called on to Yoon Ahn of the Tokyo-based label Ambush to re-imagine the signature snake that's been featured in many of Bulgari's iconic jewellery. Part of Serpenti Through the Eyes Of series, the Ambush x Bulgari collab marries timelessness with the contemporary quirkiness of streetwear. Comprising of three bags, a coin case, credit card holders and a bracelet, the capsule featuring soft shapes and bold colours showcases Yoon Ahn's playful artistry. Check out the fun collection here.
Singapore's definitive fashion festival is coming up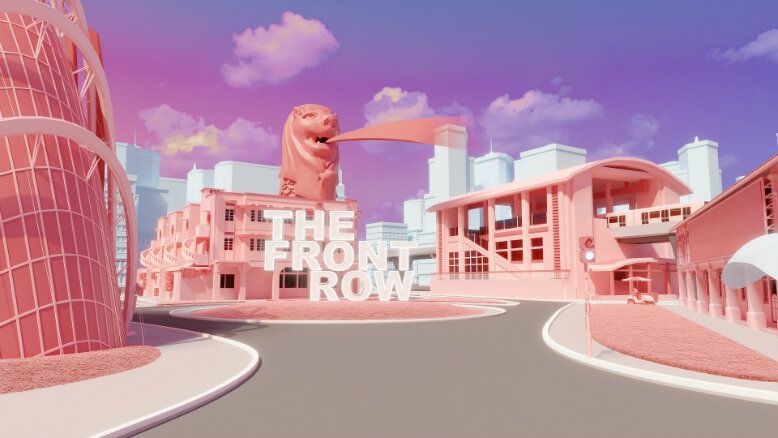 Explore fashion in the virtual world with The Front Row, Singapore's definitive fashion fest, going online this 20 to 29 August. The 10-day free-to-view, season-less festival will feature the latest collections of 31 local and 10 regional labels. Discover the innovativeness and adaptability of fashion in a virtual fashion village that incorporates 2D/3D animation. Referencing familiar sights from the Lion City, each of its rooms will let you enjoy runway shows, filmlets and photography exhibits, along with interactive workshops and panel discussions featuring some of the local industry's heavyweights. See the future of fashion when The Front Row goes live on thefrontrow.style.
Hunter Schafer is the new face of Shiseido
Meanwhile, in the beauty world, Hunter Schafer, known for her breakthrough role as the quirky makeup-donning Jules Vaughn opposite Zendaya in HBO's Euphoria is officially Shiseido's new global makeup brand ambassador. This partnership with the Japanese luxury brand is a match made in heaven as her creative individuality matches Shiseido's groundbreaking artistry. With this, the Gen-Z actress, model and activist becomes one of the several trans people to represent beauty brands in recent years. Now that's a step further towards inclusivity we've all been rooting for!
Alicia Keys is launching a beauty collab with e.l.f.
Next on collabs we're looking forward to is Alicia Key's upcoming project with e.l.f. cosmetics. Teaming up with the drugstore fave, the singer who embraced the #nomakeup movement a few years back will be creating a new line that combines lifestyle and beauty, with a heavy focus on well-being. The products they'll be introducing are all going to be dermatologist-developed and cruelty-free. Aside from that though, not much deets have been spilt yet, so we've no choice but to wait until it officially launches next year.
Fenty Beauty introduces new additions to two of their best-selling lines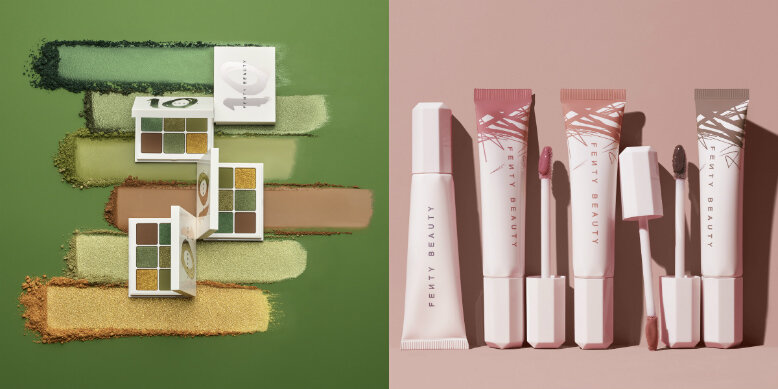 Rihanna's makeup brand is adding two limited-edition sets to their game-changing Snap Shadow Palettes, and three brand new shades to their lip-enhancing Pro Kiss'r Luscious Lip Balm. These new additions embrace the colours of fall. Play with rich burgundies and vivid forest green in their 9-Wine and 10-Money Snap Shadows, respectively. Finally, complete your look with the warm neutrals of Pro Kiss'r Lip Balm's Cocoa Drizzle, Latte Lips, and Pinch Me, all in the same sheer and moisturising shea butter formula we love. Get it all online at Sephora.sg or shop in their stores island-wide.
Meet your fave K-celebs in the Men and Mission TikTok fan meeting
Tune in on TikTok and catch Lee Dong Wook, Yoo Yoon Seok, Kim Bum, Kwang Soo, and Song Seung Hoon live on 14 August at 8PM KST (7PM our time). Yes, you read that right — you get to meet all five of them along with other Korean stars like Jeon So Min in a virtual fan meeting. Organised by their agency, KingKong by Starship, Men and Mission will allow the top actors to connect with their fans around the globe. You don't only get to watch special performances, but you also get to challenge the guys to specific missions. What a way to spend your Friday night, right? So set your alarm and reminders and catch them on @TikTok_Stage and @Tiktok_KR.
Zac Efron will star in a remake of Three Men and a Baby
Speaking of heartthrobs, Zac Efron has been tapped to be part of the remake of the comedy film, Three Men and a Baby. A blockbuster hit in 1987, the original movie directed by Leonard Nimoy tells the story of three bachelors whose lives turn upside down when they take in an infant girl left on their doorstep. It wasn't revealed yet who the actor will play and who'll be joining him in the project, but the upcoming project is headed to Disney+. Fingers crossed, it premieres when the streaming platform is finally available in Asia so we can watch right when it's released.
(Cover photo from: @bulgari)
Don't want to miss all the latest news? Keep up-to-date with all the happenings here.
Comments, questions or feedback? Email us at [email protected].