There's no shortage of reverence for the extraordinary achievements of the young. Left and right, we're reminded of them. Mozart composed his first symphony at five. Mary Wollstonecraft Shelley was just a teen when she wrote Frankenstein, and so was Mark Zuckerberg when he created Facebook.
While stories of wunderkinds are meant to inspire us, they can also cause existential dread and make us feel like we're running out of time to do anything remarkable in our lives. But take heart, because the truth is success can come at any point in our lives. Did you know that the average age for a successful startup founder is actually 45?
It's time to acknowledge that the long route so-called late bloomers take is just as worthy of praise as that of those who found professional success at a young age. To break stereotypes surrounding age, talent agency Career Navigators launched 40 Over 40, which highlights 40 women in Singapore and their inspirational journeys of carving a new path later in life, proving that success knows no age limit.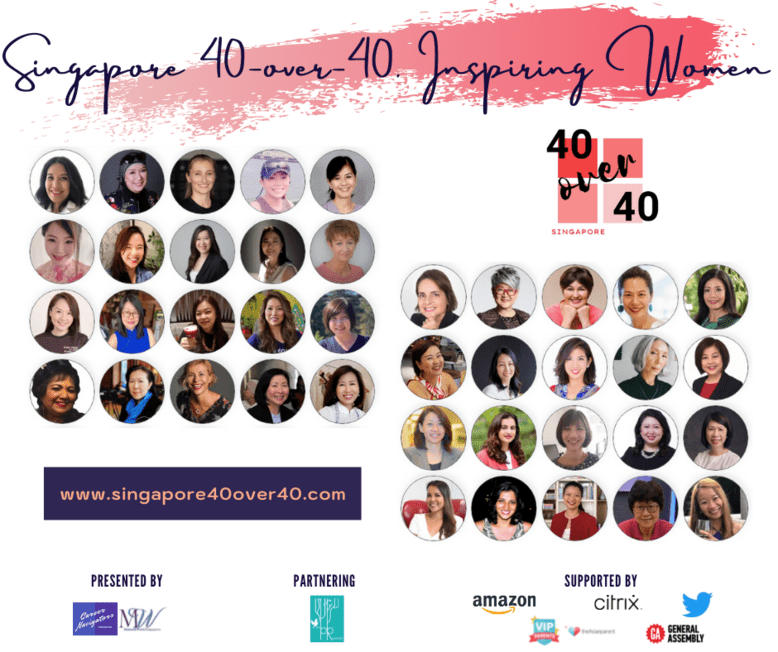 As early as March 2021, nominations from across Singapore have been submitted for three categories: Entrepreneur, Social Contributor, and Career Transitioner /Restarter. Each submission was reviewed by a panel of judges including MP (Member of the Parliament) Rachel Ong, entrepreneur Roshni Mahtani Cheung and General Assembly's Managing Director Aziza Sheerin. Ahead, the stories of these extraordinary women who dared to go after their dreams against all odds after 40.
Anisa Hassan (Entrepreneur)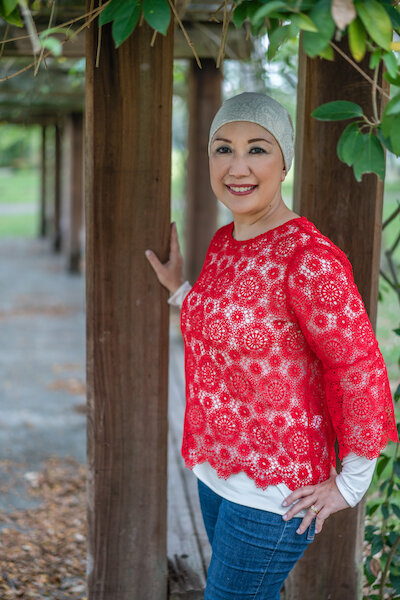 Looking for love? You might just find it on this former newscaster's Muslim-friendly dating app called Joompa which has been reported to have matched over a thousand couples. "These last 17 years, I have paired many singles who once thought that marriage was just someone else's dreams and not theirs to experience," Anisa shared. "I feel that matchmaking is my calling and I feel that I'm most successful when I'm helping others find their love partner." Her latest venture was born from the ashes of another business which ended its franchise in Singapore. Although Anisa was forced to go back to square one, she persevered and found success in the matchmaking industry through Joompa, which quickly became a hit in Malaysia and beyond.
Ong Bee Yan (Entrepreneur)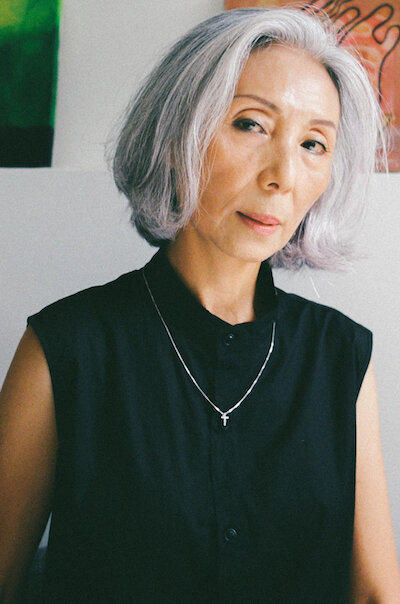 "Elderpreneur" and model Ong Bee Yan started her cold brew iced coffee business at age 63. With little experience and understanding on how to do marketing on social media, she had to tread murky waters at first but eventually got the hang of running a business in the modern day. Despite her venture's success, she didn't rest on her laurels and took up modelling at age 64 even though she's actually camera shy. Most recently, Ong Bee Yan has been working on a social initiative to empower elders through health and wellness tips.
Debbie Watkins (Entrepreneur)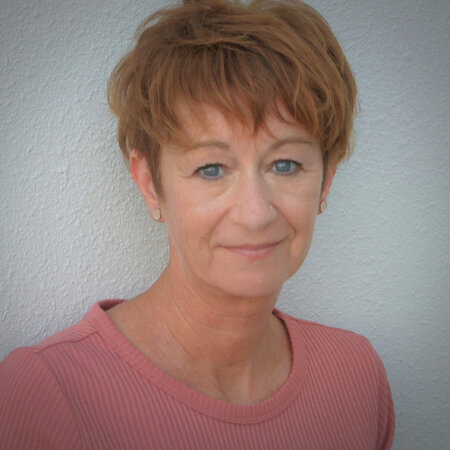 From the very start, life has not been easy on Debbie. She grew up in government public housing in the UK and started to work early in the banking industry at age 16. For a while, everything was going smoothly and Debbie was getting promotions in her career — until a redundancy turned everything around and made her evaluate her life. She took a trip to Cambodia for voluntary work and founded enterprises for a local community there. This made her realise that there's still a lot that can be done in terms of financially empowering women and small businesses. And so she founded LUCY, a finance technology platform that will help women manage their money and make good financial decisions.
Moonlake Lee (Social Contributor)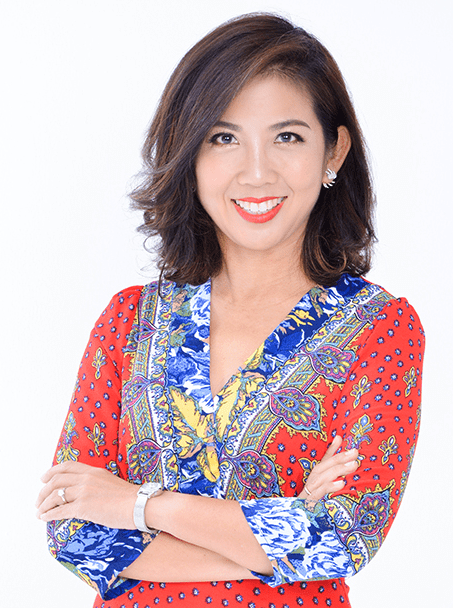 Moonlake Lee juggles many professional roles: she's a lawyer, a healthcare marketer and an investor. On top of that, she's also an advocate for ADHD (Attention Deficit Hyperactivity Disorder) awareness and support. As someone who is living with this medical condition and is a mother of a daughter who was diagnosed the same, Moonlake Lee's mission is to make information about ADHD accessible and dispel any misconceptions that contribute to its stigmatisation. Moonlake Lee has launched a Facebook page and support group for those who are dealing with ADHD and is also developing an information portal. "I want to bring that hope to others in the ADHD community. That is it possible to maximise their potential, to build on their strengths, and to thrive," she said.
Kim Underhill (Social Contributor)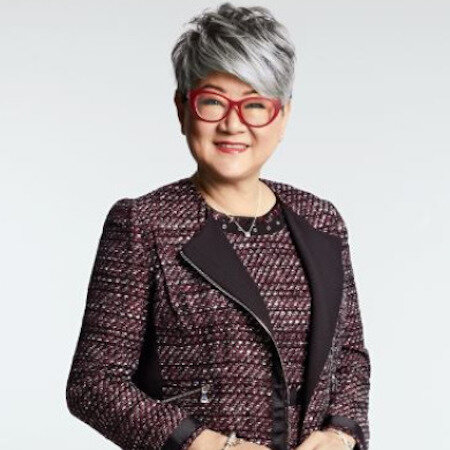 When Kim Underhill left an abusive marriage over two decades ago, she and her two young children were left homeless. She has a Secondary 3 Leaving Certificate (equivalent of a high school diploma in some countries) to work with and found a job as a secretary which helped her house her family in a small flat. Through night school, Kim pursued a degree in business administration and marketing. After graduating, she got senior management roles in multinational companies and earned a Master's degree in Industrial and Organisational Psychology. Now that she's in a more comfortable position, Kim wants to help other unprivileged women who found themselves in a similar situation that she was in not too long ago. She is currently the president of Daughters Of Tomorrow (DOT), a charity organisation that empowers women from low-income families.
Eileen Yap (Social Contributor)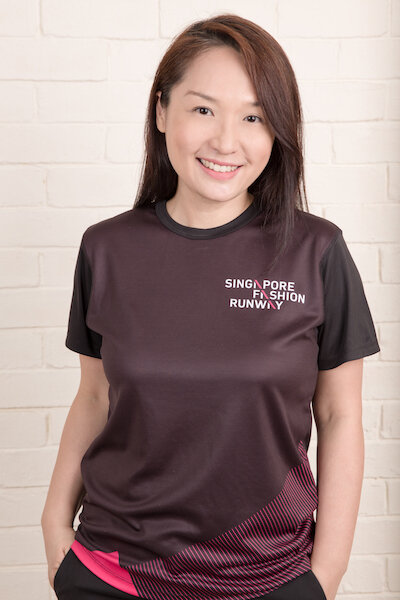 It's never too late to make a difference. At 40 years old, Eileen Yap founded Singapore Fashion Runway (SFR), a social enterprise that assists differently abled people. She has started a retail crafts store to train caregivers and youths to become trainers that can teach sewing and crafts-making. Early this year, she also opened The Artground that will serve as a training place for retail management. "People with disabilities can be an inspiration to many. If we get to know them, nurture them, many can be great role models," she said.
Geraldine Lorraine Loh (Career Transitioner)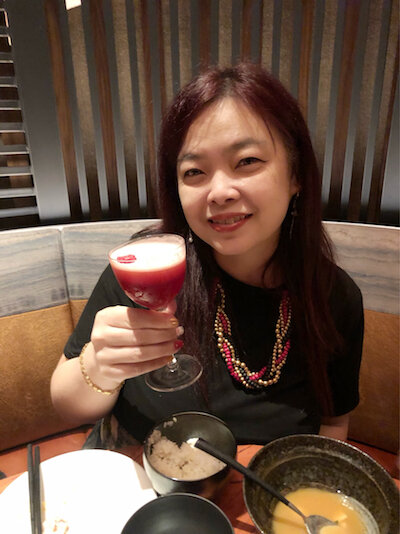 Any career transition comes with a lot of stress, but more so when you're changing industries. In her 40s, Geraldine Lorraine Loh made a huge pivot in her career path. She went from being a marketing and PR professional and a jewellery and fashion retail industry veteran with 20 years of experience under her belt to becoming a newbie in the shipping and maritime industry. Three years later, she's already learning the ropes of her new role but new challenges arose when the pandemic began and made international and crew repatriation difficult. As a solution, she has helped organise Charter Flights and liaise with Burmese authorities. Her essential yet often overlooked effort helped to bring home desperate repatriates during an uncertain time.
Halimah Bee Lay Tan (Career Transitioner)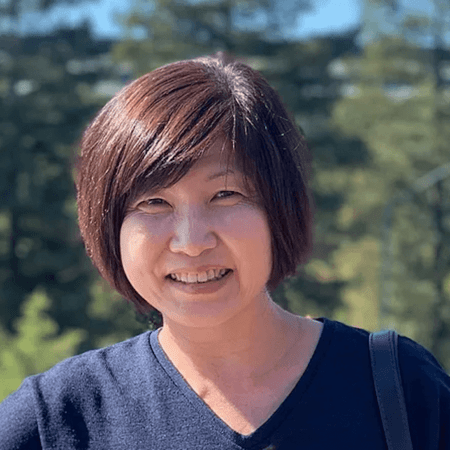 Halimah Bee Lay Tan is proof that we can still chase our childhood dreams even in adulthood. In her younger years, she had a career as an executive assistant and eventually became a full-time housewife. Now that her kids have grown, finally at age 60, Halimah is making her childhood dream come true — to become a nurse. Today, she's taking a Healthcare Assistant course and has managed to become one of the top students while being placed in hospitals to care for the elderly, all while fighting ageism.

Josephine Ho (Career Restarter)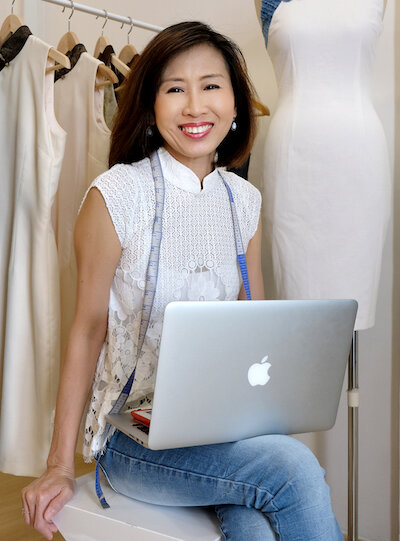 Josephine Ho has always been a lover of the traditional garment cheongsam and wanted to make her own cheongsam label. At age 45, after 10 years of being a full time stay-at-home mum, Josephine took the leap and attended courses at TaF.tc. Slowly but surely, she built the fashion and business skills needed to open her own shop and also had an internship to gain experience. Now, "Qi Qing" ( 旗情 ) is open for business and her unique modern touch to the cheongsams has made her a favourite among patrons. Recently, she's also been tapped to reimagine workwear for urban farmers and confinement nannies.
Get to know more inspiring women over 40
Entrepreneurs
Lynette Lee, Director, Business Development, XGate Singapore and Co-Founder, The Social Exchange
Anna Milani, Founder & CEO, Sparkd and The Brain & Fitness Hub
Michelle Choy, Co-Founder & Director, The Little Executive
Belinda Lee, CEO & Co-founder, Pinksalt
Caris Tay, Chief Empowerment Officer, Founder & Author
Rosaline Chow Koo, Founder & CEO, CXA Group
Rupal Arora, Director, Maple Bear Learning Place
Jana Marle Zizkova, Co-Founder & CEO, Meiro & Shelovesdata
Teresa Condicion, CEO & Co-Founder, Shoplinks
Lara Quie, Founder & CEO, Lara Q Associates
Yvonne Soh, Co-Founder & CEO, Noodle Factory

Lily Kew, Founder & CEO, Kew Organics
Social Contributor
Adriana Lim Escano, Founder & CEO, Abry Pte Ltd and Co-Founder, Mums for Life
Low Chin Loo, APAC Head, EDGE Strategy and FWA Strategic Engagement Chair
Carolyn Chin-Parry, Digital Innovation Leader, PwC Singapore
Pang Li Kin, Founder & Director, Strategic Partnerships, Image Mission Ltd
Jessie Phua, President, Singapore Bowling Federation
Wendy Chua, Founder & MD, Wand Inspiration Network
Wendy Wong, Retail Assistant, NTUC Fairprice
Career Transitioner/Restarter
Barbara Eu, Executive, SUSS
Jacqueline Yew, Worldwide Public Sector Programme Manager, AWS
Candice Yeo, Staff Nurse
Christina Teo, Chief Builder, she1K
Katia Melazzi, Director & Executive Leadership Coach
Francine Yeo, Academic Therapist, MSL and Sales Manager, The Missing Piece
Shirley Woon, Counsellor and Psychotherapist, The Blue Pencil
Tan Aik Na, Senior Vice President (Admin), NTU
Grace Park, Co-Founder & President, DocDoc
Tan Ching Ching, The Sandbox at Ngee Ann Polytechnic
Vidhya Logendran, Teacher
Indra Rl Iswaran, Author, Host, Signature Chef
(Cover photo from: Annie Spratt via Unsplash)
Inspired? Check out stories of other exceptional women here.
Comments, questions or feedback? Email us at [email protected].