Ever felt the need for a massage at the end of the day to take away deep muscle aches? While spa massages are always welcome, these can become heavy on the pocket if you get them frequently. Instead, investing in a massage chair like the EMPIRE PRO Massage Chair may be a wiser choice for your physical (and financial) health.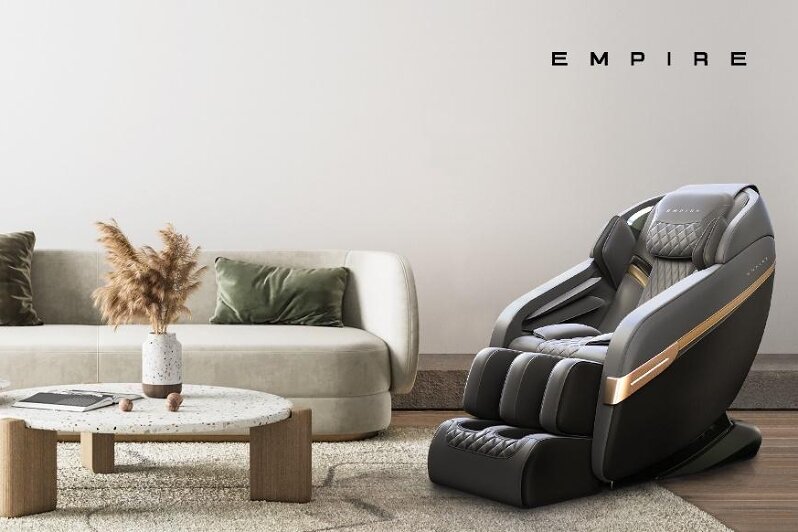 #TBLBureau's Finance & Operations Director Hwee Ying gave it a try to see if the sophisticated massage chair will be a good addition to her home comforts without taking up too much space. Read on to see how it fares!
*The product was sent as a press gift. The views and opinions of the reviewer are independent and purely editorial.
EMPIRE PRO Massage Chair claims and first impressions
"Sleek, space-saving, and sophisticated" are the words that came to Hwee's mind after setting up the EMPIRE PRO Massage Chair.
Compared to a previous massage chair she had, which was "entry-level" and not as sophisticated, Hwee said: "I was surprised that the EMPIRE PRO Massage Chair actually looked quite compact and didn't take up that much space. It looks very sleek and I feel the colour does make it look premium."
Size and design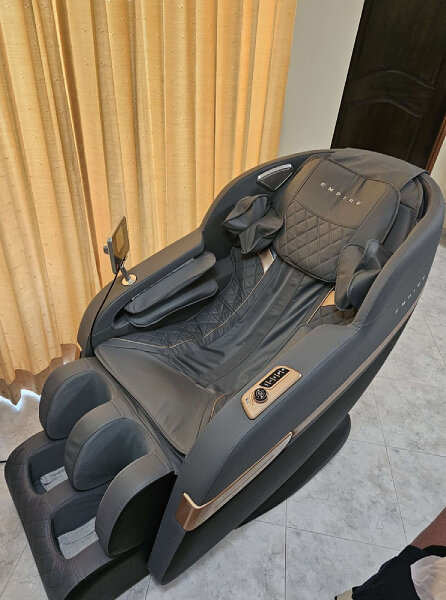 The EMPIRE PRO Massage Chair is designed to fit comfortably inside every Singaporean home with its "super-space-saving" design. It measures 70cm x 150cm, making it one of the smallest full-body massage chairs at the moment.
It's made to fit easily in your living room or beside your bed; Hwee appreciates this since she doesn't like how hard bulky massage chairs are to incorporate into her household. However, you'll still need to leave some space around the EMPIRE chair so it can fully recline and decline.
Since EMPIRE is a homegrown Singaporean brand, the massage chair also has the unique feature of being built for Singaporean sizes. It's made to cater to the standard height range of Singaporean men and women. It can also accommodate weights up to 120kg.
The chair is made with high-quality PU leather, which is easy to maintain and can hold up to years of use.
Setting up the EMPIRE PRO Chair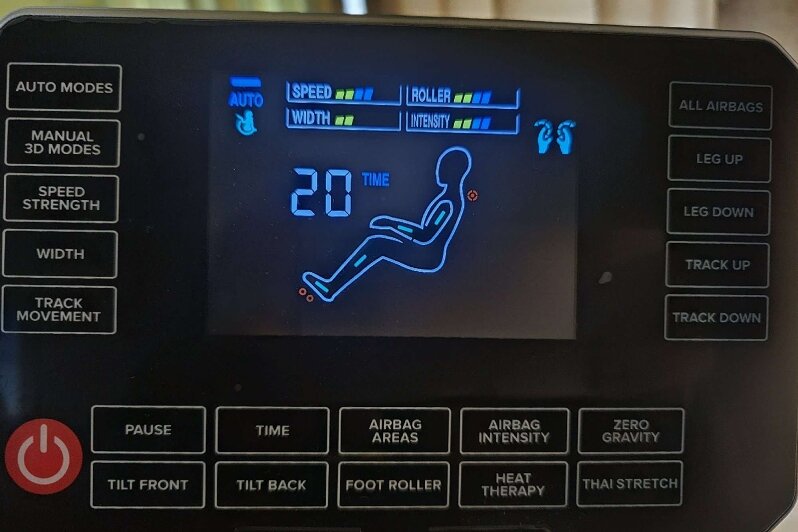 The massage chair already comes assembled, so you just need to plug it in and turn it on to enjoy all of the features through a preset setting. It's quite beginner-friendly. All you need to do is sit back and relax.
However, you'll definitely need to go through the manual to familiarise yourself with its settings and how to access them on the control pad if you want a more personalised experience. "When I first started using the massage chair, it was a bit overwhelming because there are too many settings," she shared. "It took a while for me to experiment with the different settings to find the one I like the best."
"I also felt that the manual didn't explain much in detail about what each setting can do, so I had to go through a trial and error process every time I tried a new feature." But after she figured out the controls, it was easy to remember which features worked and which ones she can do without.
Testing out the EMPIRE PRO Massage Chair features
It combines several massage techniques
The EMPIRE PRO has a unique Advanced 3D Massage Technology that promises to replicate real-life hand massage movements like kneading, tapping, knocking, and deep tissue push.
Hwee was pleasantly surprised that the massage chair can give an almost customised massage experience. "Some settings were a combination of different movements and not just one setting per movement," she added.
It can do a full-body scan and massage
Can't figure out exactly where the soreness is coming from? You can use the AI Body Scan feature to figure it out. "At the start of every massage, the chair scans the entire body which I think is a fantastic feature," Hwee shared. "The AI detects which area to massage so I don't have to physically move in order for the massage to hit the right spots."
Some massage chairs can only massage your back, arms, and legs, but the EMPIRE PRO goes the extra mile and delivers the full-body experience. "It's really a whole-body massage; it works even on my behind and thighs which I wasn't expecting."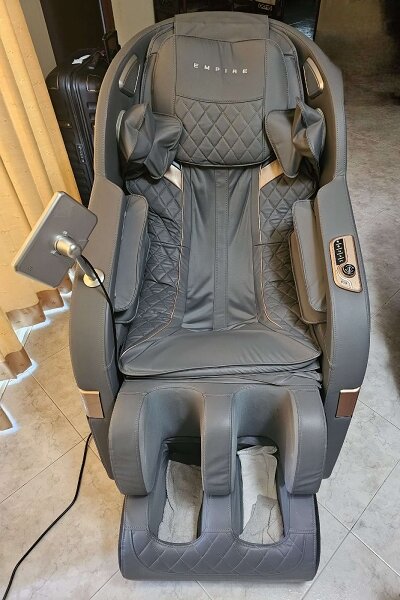 It can stretch your body with a Thai massage
Another feature you can try is its Real-Life Thai Stretch, a unique-to-the-brand program that mimics the Thai massage experience. The chair reclines and will move and stretch your body to relieve any discomfort.
"I personally don't really like Thai massages," Hwee explained. "For this setting, there was really quite a lot of stretching and lifting for my legs; it does the job."
It can make you "float" in zero gravity
Sometimes our body aches are just gravity's effect on our physiques. To counter this, you can turn on the Zero Gravity setting, which tilts the chair up to 170 degrees. The floating effect relieves any pressure from your spine. "It felt like I was floating; loved it!" Hwee excitedly shared.
What's your top priority when shopping for a massage chair?
Final verdict on the EMPIRE PRO Massage Chair
All in all, Hwee thinks that the EMPIRE PRO Massage Chair is worth the splurge if you have the means to do so. "It's really a steal for all the functions it has," she said. "I think similar brands would probably cost at least 50% more."
There are also a lot of features that you can enjoy. "I really liked the chair's heat therapy setting; it really made me feel warm and comforted," she added. It can also do Leg & Sole Reflexology as well as compression therapy for a more targeted massage experience.
EMPIRE PRO price and where to buy it in Singapore
Ready to invest in your own massage chair? The EMPIRE PRO is priced at SGD1,999 on the brand's website. You can also view it in person at the brand's showroom located at CT Hub, #09-19 2 Kallang Avenue Singapore 339407. It's open from 12PM to 8PM daily. Book an appointment here.
Make your home more comfortable with a good air purifier. Read our review of the Cosmo Pro Air Purifier to see if it suits your needs.
Comments, questions or feedback? Email us at [email protected].