Do our personalities affect our digital lifestyle or is it the other way around? This month, we dive deeper into certain truths about who we are, as mediated by our relationship with technology.

The world has become so technologically advanced that it's hard to picture how it would evolve in the next five to 10 years. But if you think about it, we shared similar sentiments in the past. Artificial intelligence, holograms, augmented reality — these were all but science fiction three decades ago.

And then came apps. These lines of code made into compact and interactive programs help us run our lives. We have apps for messaging, entertainment, wellness, and basically anything we need assistance with. That said, we can't help but wonder: With all the variety, is there still room to hope for 'more' when it comes to these advancements? Tech professionals Galih Nugroho and Tina Cabias, as well as content creator Bok Cabanting share their two cents on the matter, as well as envision their dream apps.


Their favourite apps and thoughts on today's digitally driven lifestyles
For UI/UX designer and engineer
Galih
,
Instagram
,
Google Maps
, and E-book readers like
Apple Books
and
Kindle app
make the top of his list. He said that the idea of these apps getting discontinued would be "very annoying" for him. This is because these apps are convenient and make his life entertaining, whether on a personal or professional level.
However, he also shared his thoughts on his dependence on these apps."We have to understand that people who live in rural areas still have a good life without touching technology. So I think being adaptive in every situation is the key. As a tech person, I'll be the new competitor if these apps get phased out."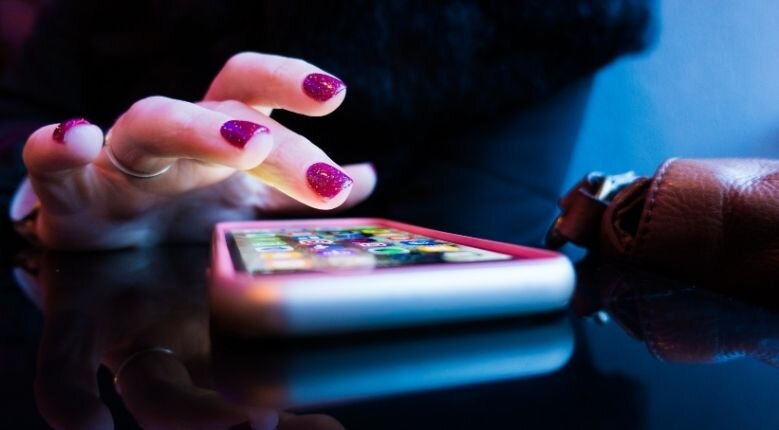 I.T. Delivery Manager
Tina
, on the other hand, has language learning app
Duolingo
,
Facebook Messenger
, and
gapminder.org
— an interactive app/website she recently discovered which "promotes a fact-based worldview that everyone can understand" — as favourites.
She said that these apps "provide added value and can easily sync with someone's busy schedule" thus making them essential for her hectic lifestyle. However, she wouldn't mind it much if they get discontinued since there are many alternatives to these apps.
"It is ironic to see that the more people are glued to screens to build virtual connections for instance, the more risk we have in disconnecting with reality," said Tina. "So it's really important to find the balance of it all by leveraging the benefits of tech while building true and meaningful connections at the same time."
As for content creator
Bok
,
Instagram
,
Pinterest
, and his main content platform
TikTok
top his list. He said that these apps help fuel and inspire his creativity and have already shaped his daily routine. If they were to be discontinued, it would change how he goes about his day, but he remains optimistic that alternatives would be available.
Fictional fascination
Most of the innovations we know today were
results of creativity seen and manifested in fiction
. When asked about which fictional piece of technology fascinates them, Galih and Bok shared amazement for artificial intelligence (A.I).
"It will make human life become so simple," said Galih. "I believe that when artificial intelligence comes true, I can optimise my routine every single day using it. Like not having to drive a car because the car can get me to the destination by itself, suggest me anything, etc." Reminiscent of Elon Musk's
Tesla technology
, right? Maybe minus the
hiccups
.
Meanwhile, Bok's yearning for this technology was inspired by fictional character Tony Stark's
Just A Rather Very Intelligent System
(J.A.R.V.I.S.). This fictional technology serves as a personal assistant that can do almost anything requested from it.
"If given the chance, I would use such technology to make our lives easier by installing it to an app that we could use everyday," he mused.
Tina's preference is a bit more different. "The rememory machine from a 2017 sci-fi/mystery film (of the same name) really fascinates me. It is an invention to extract a person's raw memory that can be stored on a glass slide for playback. This technology can revolutionise solving cases/crimes, supplement therapies, or even provide a literal nostalgic throwback."
Their dream apps
Bok's 'Instruct'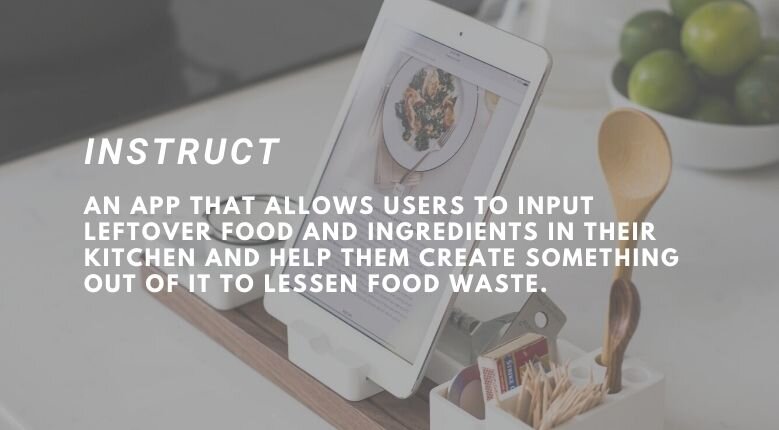 "I do a lot of cooking content as a creator so if I were to create an app, it would probably be related to that. And I would probably name it 'Instruct.' This is because the word implies a set of steps that the app users may follow and be guided by," said Bok.
Its key features would include "A.I. technology wherein users can input leftover food and ingredients in their kitchen and help them create something out of it to lessen food waste"; a nutritional value section that allows users to monitor what goes into their food; and a "community space where users can talk about the recipes they ended up following."
He thinks, however, that the biggest challenge in making it happen is getting the right people to work on the app. He believes that it takes a lot of skill to make something that optimises A.I. technology to be as effective as it can be. Still, he believes that his dream is possible to achieve.
Galih's 'Dolan'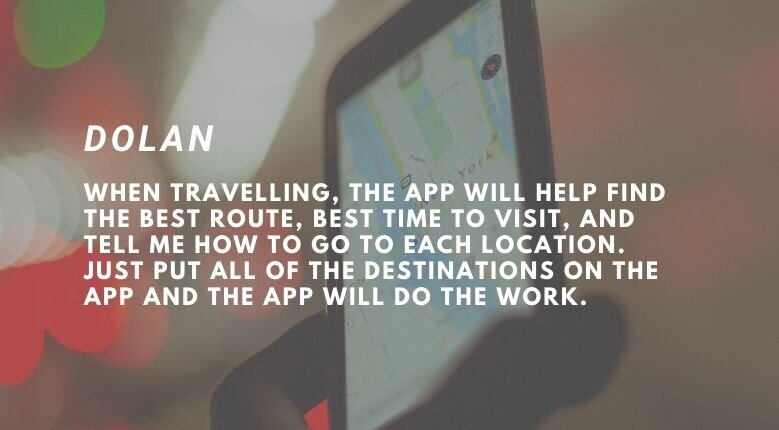 "In 2016, I actually pitched my idea to Google's 'Startup Weekend' programme," Galih revealed. "I called it Dolan which means 'travelling' in Javanese."

He elaborated: "The idea comes from the question 'how can we go to 10 destinations but only have two days to get to it?' The app will help me find the best route, best time to visit, and tell me how to go to each location. Just put all of the destinations on the app and the app will do the work."

He admits that it's quite challenging to create without the right team though. Still, he remains hopeful that he'll be able to make it happen in the future.

"I'm still willing to build this app because there's nothing that exists with this feature yet — at least to my knowledge based on browsing on the internet."

Tina's 'Ligaro Wellness App'



Unlike Galih and Bok, Tina's dream app has already been realised. iT even won an award!

"My dream app is a fully adopted wellness application called 'Lingaro Wellness App' that my team and I pitched in the Microsoft APAC AI for Accessibility Hackathon 2020. My team was awarded as the Philippine winner in the competition," Tina said.

The app " focused on helping people with invisible disabilities (psychosocial) to have a better working experience and to navigate the workplace with ease." It works as a chatbot with multiple self-help tools that provide ease of use for the audience it aims to assist.

Tina clarified, however, that the goal was not to replace actual human communication and interaction, but rather "aid to help trigger real-life conversations." The app is also made to help aid mental health professionals understand more about each user's situation through the tailored experience. Disclosure of the information is, of course, with the consent of the app user.

It's interesting to see that despite our growing digital dependence, we continue to think about elevating our relationship with technology instead of using it as a crutch. This eases the fear of stagnation at an age where everything seems to be at its peak. It also allows us to be more hopeful about the future since we gain more knowledge to make advancements a reality as each day passes. The next question is: How are we going to keep the momentum going for the betterment of our society? Only time — and tech — will tell.
Comments, questions or feedback? Email us at [email protected].