In this fast-paced world where the internet reigns, it is easy to find a match. But a match that will last forever? Not quite. For this month's INSIDER series, we interview real people who turned to the internet to meet new people, sustain their relationships, or even find their one true love — proving that sometimes, one right swipe could change your life.
In the modern world, summoning a lover is as easy as summoning a Grab car. Yet despite the prevalence of online dating around the world, the discussion swirls around in hushed tones in Southeast Asia, where dating norms remain conservative.
Few platforms have succeeded in penetrating a difficult market, but little by little, real-life couples from the region are coming out with tales of finding each other in the online dating universe. In this day and age, can one true love really be sought out online? Is it possible for relationships built on the internet to transcend beyond the screen? And most importantly, how does an online love story unfold? Ahead, here are four stories of people who sought love online — and found it.
The Game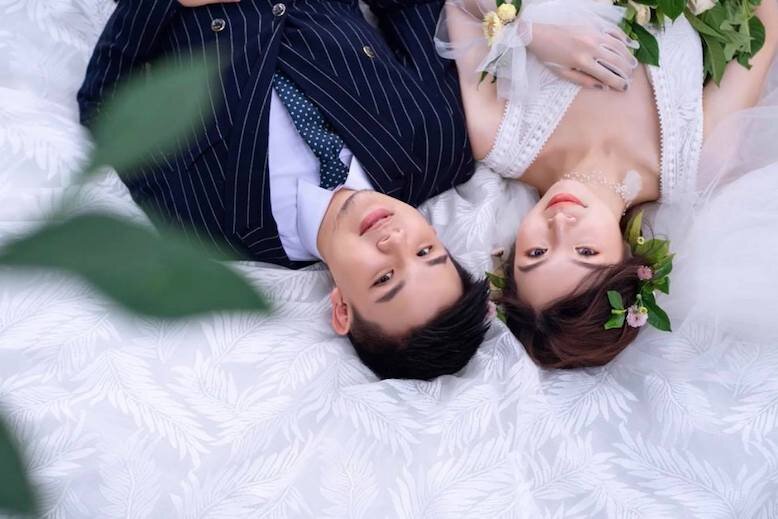 Wanting to be included in her brothers' new hobby, Jessica decided to learn DotA (Defense of the Ancients), the popular multiplayer online video game that glued all the teenage boys of the 2000s in front of the computer. She, too, eventually got hooked, and after six months, a long-time teammate sent her this message: "I'm going back to China soon, but I'd love to meet you before I leave."
That teammate, Gerwin, drove for two hours in heavy traffic just to make it to their meeting place. We can all agree that first dates are, in general, awkward as two hyper-conscious people go out of their way to leave a good impression. But, as in the game, Gerwin and Jessica felt instant chemistry. It was a plot twist they didn't expect.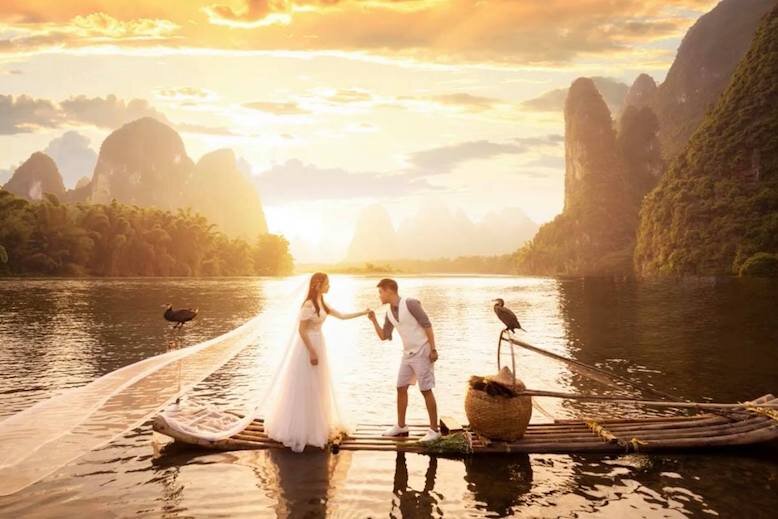 That meeting led to a three-year long-distance relationship — nurtured via DotA and WeChat. Despite relying only on texts and calls, "love and sincerity were always there," Jessica reflects.
Who knew that DotA "killing sprees" would become the first brushes of romance? Or that a game would lead to this kind of ending?
Last January 2020, the two found their way to the altar.
And as of this writing, they are enjoying their honeymoon.
Stumbled on Bumble
Back in early 2019, Monnette and Simone were two of the 22 million people looking for someone on Bumble.
Her "beautiful smile," according to Simone, made him swipe right on Monnette's profile.
Then, his phone lit up.
"Hey."
Hey — a single, short, three-character word that packs lot of meaning. Devoid of emotion or excitement, reeking of casualness, it seems to say, "You have my attention, I am quite interested... but I'm not jumping head-over-heels yet." Sometimes it could mean more. Consult Urban Dictionary and it will yield the following definition: "A contraction for 'Hello, I find you attractive and would like to dance with you, share some drinks with you, and then perhaps [sleep] with you. Nothing serious, of course, and I doubt that this will result in a long term relationship, but I would appeciate you considering my proposal.'" Used in a sentence:
Guy at bar to attractive girl: "Hey."
Attractive girl to guy: "Go to hell, creep." (Moves to other side of bar.)
But in this case, "Hey" ignited a conversation that lingered for days.
At that time, Monnette was "slightly" pursuing others. But there was something different about Simone. "Talking to him," she thought, "I felt like he was genuinely a nice guy."
Simone felt the same way: "She's a really good conversationalist. We have mutual interests and until today, I look forward to chatting with her after a long day."
After a week of digital sparks, the two decided to meet in person.
"He was such a gentleman," Monnette recounts. "He picked me up at my house and even opened the car door for me — cheesy, I know but it made my heart flutter." For dinner, they went to a Korean barbecue place, then after, they shared a coffee at a chic cafe. The first date was nothing extravagant, but it made all the difference.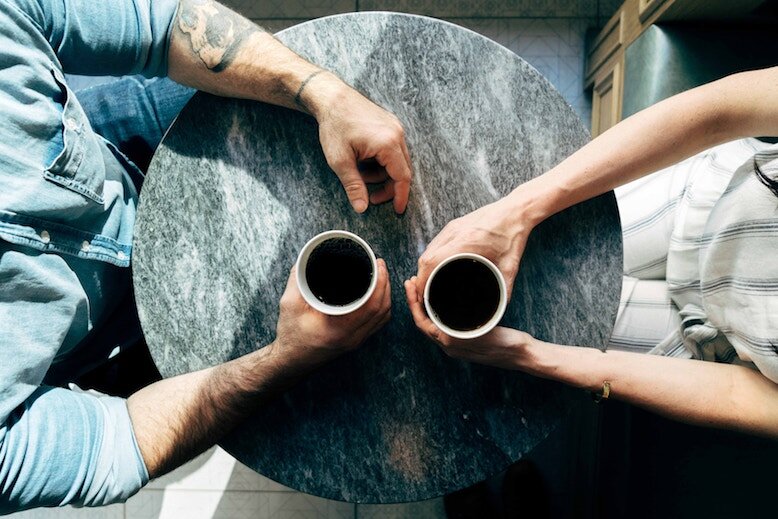 "I can't explain it but I found her very attractive," Simone said. "I was literally head-over-heels."
For the next two months, Simone fell under her spell. He began asking her to formally become his girlfriend — a typical courtship practice in the Philippines. "After pestering her," Simone said, "she finally said yes."
Now still together almost a year since they first met, Simone reflects that their relationship, despite being non-traditional, isn't really different. "Our relationship, despite starting online, is very much just like any other couple's," Simone says. "We started very awkward with each other then moved on to steady conversations, until we became comfortable with each other... and eventually fell in love."
A Tinderella Story
A painful and messy breakup with her first love led Karen* to create a Tinder profile.
"To the 20-year-old me," she said, "the only way to get over my ex was to find someone else ASAP." And what better platform to find a quick romance than on the popular app?
Her experience was nothing short of horrifying. She met creeps, cheating boyfriends and boys who just wanted to get in her pants. But she was young, so she told herself: "Maybe I should have some fun." She went on countless dates — most ending up in the bedroom — for a month before meeting Luke*.
"Not gonna lie, I joined Tinder to get some," Luke shares. "I wasn't sleeping around that much, though," he explained, "just a few encounters from time to time and I'm picky with who I get into bed with."
By the time Luke matched with Karen, he had already gotten tired of Tinder one-night stands. He says: "Endless swiping just became boring and, as cliche as it seems, felt empty."
But one fateful night, Luke swiped right on Karen's profile. Eventually, they had dinner, engaged in a meaningful conversation, and, well, also ended up in bed. But as Karen says, "When you know, you know."
Soon, they added each other on Facebook, a more "public" platform where they can each have access to the other's personal life. "In a way, it was much more intimate on Facebook as I was able to see her friends and some old photos," Luke said. "She stopped being just a stranger with a sexy bod."
When the two met again, this time, just for dinner at a food court followed by some ice cream, they both affirmed that there was chemistry. After dating for a month, the two officially became a couple. And yet—
"We never tell anyone how we met," they admitted. "Not to our friends or family." Their fake story? "That we met in a cafe — which is just straight out of a rom-com, so we really don't know how many people believe us," they laughed.
It's been three years since their first meeting and the two are now planning to get married. "We want two kids, a simple space in a decent housing complex, and a loving home." Ultimately, it's a Tinderella Story. Karen says: "I was looking for a hookup and ended up finding true love."
From Tinder to Forever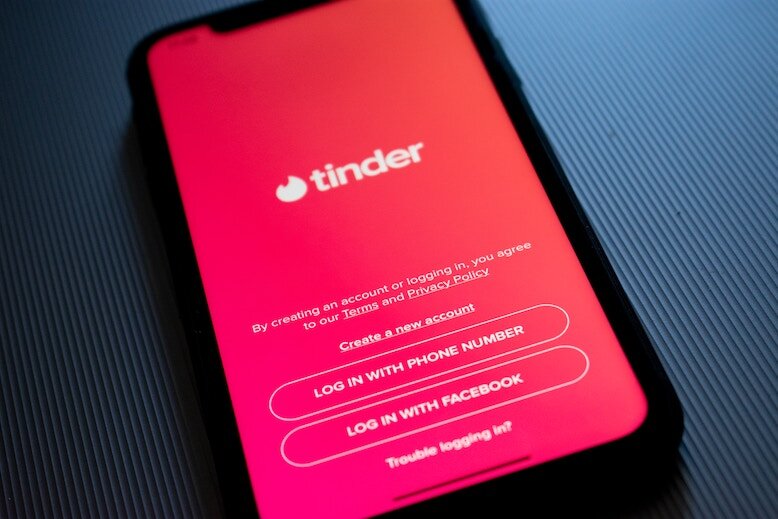 Ultimately, Jennifer*, a single mum, knows what to expect of guys in Tinder once they learn about her situation.
When she matched with Zac*, she took liberties talking about her daughter and mentioning that she underwent cosmetic surgery.
From Jennifer's experience, most guys would be scared off. But Zac seemed unfazed.
"This made me want to pursue and talk to him more," she said. After two weeks of chatting, Zac and Jennifer agreed to meet for coffee.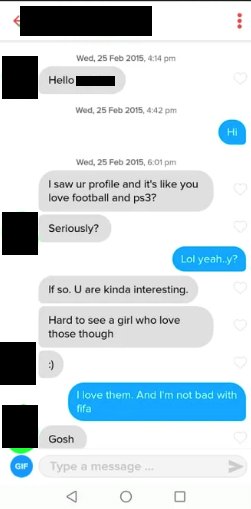 To Jennifer, this first date wasn't a big deal at all. It was not her first rodeo; she'd already been meeting guys she met on Tinder and none lead to romance.
Maybe it was because of the traffic, or it could be because she's already jaded, but Jennifer showed up an hour late to their first meeting. "He waited patiently," she said. During the date, Zac didn't display annoyance or other passive-aggressive undertones as one may expect when their date made them wait.
After meeting for the first time, each made a good impression on one another. Jennifer thought he was a smart, adorable geek who can carry on a conversation, while Zac was enamoured by Jennifer, who in his eyes, was "a different type of Indian-Muslim": open-minded, confident and sharp.
Eventually, the two became a couple.
But here's a plot twist: It turns out that this wasn't actually the first time they met. Jennifer was browsing photos from her childhood, when she came across a familiar face: Zac's.
"We were 6 and 7 in the photo," she shares. "I suddenly remembered that this was the little boy I hated because he was plucking leaves from my grandfather's tree." The two had no idea then that their childhood enemy would become their significant other.
Now married with a child together, the two have never been happier. But not all know the true story of how they met. "Sadly, there's still a stigma. I'm open to my friends and family about how we met but on his side, not so much. That's why we're doing this interview anonymously," Jennifer explained.
Despite this, she still recommends singles to give online dating a try. "I have another friend that just got married to a guy she met on Tinder. It's effortless, looking for a date on the app. No need to go to some random bar or to matchmaking events."
Her tips on how to navigate online dating? "Your profile picture and description matters. If you want to meet the guy in person, always do it in a crowded area. Drive yourself, never let him pick you up. Always do coffee or desserts only. Lunch and dinner are too long and intimate," she advised. "In case you get a weirdo, it's easier to escape when it's only coffee."—With interviews by Therese Lim and Edlyn J. Lim
*names and identifying details have been changed to protect the privacy of the interviewees.

Comments, questions or feedback? Email us at [email protected].