We bet you've been wondering about it too: When should you actually start taking care of your skin so it stays youthful (a.k.a. prevent ageing)? The quick answer is when the first digit of your age starts with two. Yes, it's true what the old adage says — prevention truly is better than cure.
If you're part of this group, don't panic! Here's something that may provide you with relief: maintaining youthful skin isn't as complicated and arduous as you may think! In fact, it takes just a few little tweaks in your diet, lifestyle and skincare habits to keep your skin bouncy and young-looking. We're sharing these three easy but effective early anti-ageing habits that you can (and should!) start doing now. Plus, stand a chance to win a special gift to help you achieve your pre-aging skin goals — more on that later!
Level up your routine with the Yehwadam Plum Flower Revitalizing range
As we age, our skin slows down its renewal process — this is when fine lines, wrinkles, dullness and more start to appear. So it's important that we help our skin out with a rejuvenating routine. Yehwadam, THE FACE SHOP's unique skincare family made especially to capture the skin's youth, has a line created exactly for this.
"Yehwadam" is derived from three Korean words: Ye (herbs and plants), Hwa (flowers) and Dam (story). The philosophy behind the brand's use of the power of traditional Korean herbs, plants, and flowers is what inspires the Yehwadam Plum Flower Revitalizing range. The collection features gentle and lightweight yet powerful formulas that help bring lasting moisture to the skin while renewing its elasticity and vitality.
All five products in the range contain Plum Flower extract that's harvested from Gwangyang in South Korea. This ingredient has been used in oriental medicine for its various health benefits — but when it's used on the skin, it improves the skin's hyaluronic acid production that keeps the skin hydrated, and decreases the rate of melanin synthesis for skin that's bright and clear.
On top of the Plum Flower extract, each product in the range is also enriched with Yehwadam's signature Gyu-Hwa-Bang complex (composed of antioxidant-rich ginseng, collagen production-promoting safflower, and skin-balancing goji berry) for skin that's revitalised and renewed.
First, apply the Plum Flower Revitalizing Toner. It's packed with hydrating ingredients like Betaine and Trehalose which ensures long-lasting moisture.
Next, apply a few drops of the Plum Flower Revitalizing Emulsion. It's an impressive skincare product that's equipped with advanced lecithin emulsification technology which allows it to mimic the skin's natural lipid structure to ensure deep hydration.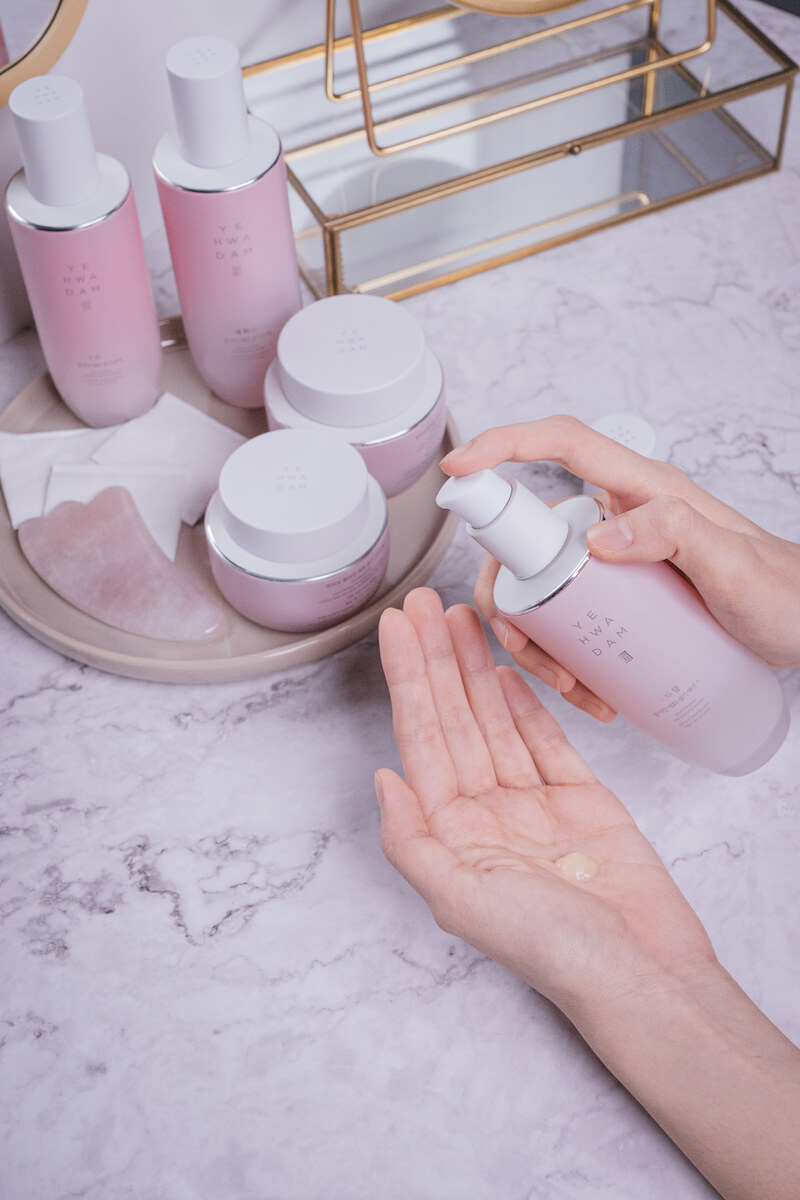 Afterwards, apply the Plum Flower Revitalizing Serum. This concentrated serum is formulated with stabilised ceramides that will strengthen the skin's barrier. Unlike other anti-ageing serums, this one isn't tacky thanks to its "post-it technology" which gives it the ability to penetrate the skin without that uncomfortable sticky, heavy feeling.
Seal off the goodness of the previous steps with the Plum Flower Revitalizing Cream. A little goes a long way as this moisturiser is made to form an instant strong protective barrier so you can lock in moisture without overwhelming your skin.
Finally, don't forget to care for your sensitive eye area with the gentle non-irritating Plum Flower Revitalizing Eye Cream. The creamy balm-like texture feels so indulgent and perfect for pampering the often-neglected eye area.
Pack your diet with vitamin C
After levelling up your skincare routine, amp up your diet. We all know that vitamin C is good for amping up our immune system. But did you know that this essential nutrient is also great for anti-ageing? It's a potent antioxidant — which means that it can prevent damage from free radicals and skin stressors (UV rays, dust and pollution, and more) that we encounter in our everyday lives.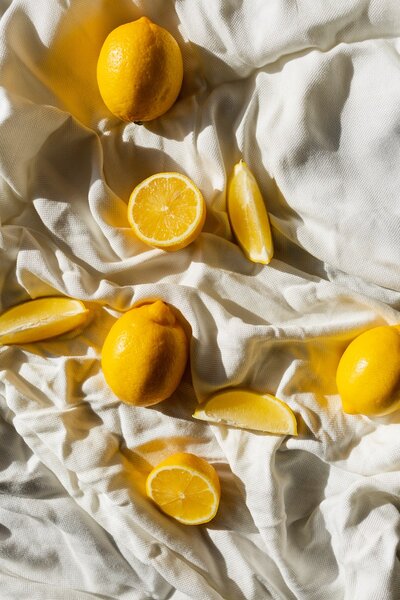 An even better news is that vitamin C can be found in so many sumptuous fruits in our region like the pink-fleshed guava, lemon, papaya and orange. Vegetables such as broccoli, boiled kale and chilli peppers also contain a good amount of vitamin C.
Incorporate two or more of these into your diet every day. Perhaps add papaya to your breakfast plate or put on some boiled kale seasoned with salt as a side dish for lunch and dinner. The key is to inject them into your mealtimes every day and stay consistent!

Drink up on red wine or green tea
Yes, you read that right! Red wine is proven to have an abundance of the antioxidant polyphenols which reduces skin-damaging oxidative stress. What's more is that wine is also known for having high concentrations of resveratrol, which may have additional anti-ageing prevention benefits. So, yes, we're encouraging you to drink up! Wondering when the optimal time is for wine-o-clock? While you may be tempted to drink one before bed as a nightcap, it's actually better for you to drink wine a little earlier so your body has more time to process the alcohol content and not let it interfere with sleep. You can drink a glass after working hours to unwind or while eating dinner.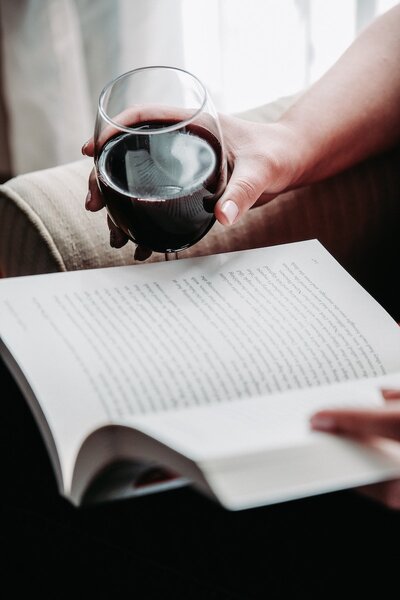 Not a fan of alcoholic drinks? Go for green tea instead. This soothing drink is also packed with antioxidants that combat oxidative stress. One study has also shown that regular drinking of green tea as part of a holistic diet could improve skin elasticity — perfect for keeping your skin looking bouncy and youthful.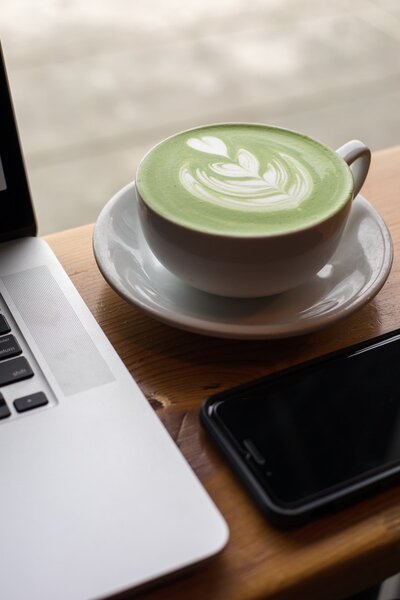 Matcha, which is finely ground green tea mixed with water or sometimes also milk, can also be another antioxidant-rich alternative to drinking steeped green tea. Not sure how to add green tea or matcha to your diet? You can simply trade your cup of coffee for either two. Don't worry, both have ample caffeine content to keep you energised and alert in the morning — but these are power-packed with benefits that keep your skin youthful.
This story was created in partnership with THEFACESHOP.

Kickstart your pre-ageing routine today with the Yehwadam Plum Flower Revitalizing range. It's available at all THEFACESHOP stores, via WhatsApp order and online.
Or try it — courtesy of us! We're giving away the whole Yehwadam Plum Flower Revitalizing Kit to five lucky winners. Join the giveaway below.

Comments, questions or feedback? Email us at [email protected].