If you feel like your skin's a bit more dull than usual these days, we're right there with you. The stress of the ongoing pandemic, on top of heavy workloads, can really take a toll on our skin and manifest as dryness, acne and dullness. The good news is there's hope to turn things around and bring back your glow — and the answer could be flowers, the one found in the Yehwadam Jeju Magnolia Pure Brightening range in particular. Yes, flowers may not only brighten up our moods but also dull skin. (Top tip: You can enjoy its goodness at a special price — more on that later.)

The magnolia flower is power-packed with antioxidants that reduce skin hyperpigmentation such as freckles and provide intensive brightening. But its use in skincare is not just a hype or a trend. This dainty-looking but heavy-lifting flower has been used for centuries by the Koreans and Chinese.
While they used to make their own white magnolia-infused concoctions, we no longer do the same to get the flower's skin-brightening effects — they're already packed into the Yehwadam Jeju Magnolia Pure Brightening range.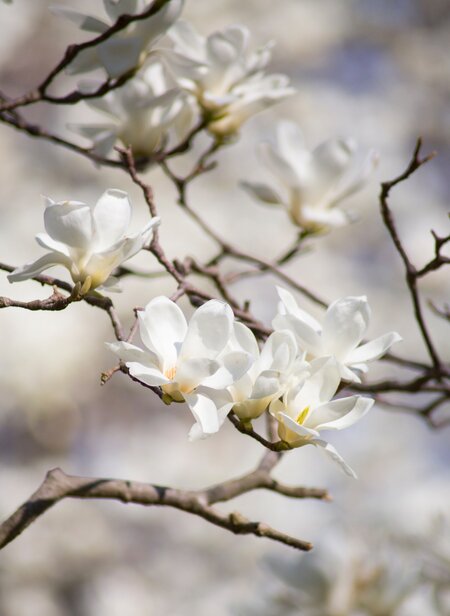 But first, why does our skin even get dull?
There are a lot of reasons why your skin may be lacking radiance. There's dehydration and dryness. Physical factors such as the sun's harmful UV rays and pollution contribute to it too. Ageing also plays a part in this. As we age, our skin's cell turnover slows down and dead skin cells pile up faster on the skin, which then increases melanin-producing melanocytes in the skin's layer. Then there's also your lifestyle. Cigarette smoking, alcohol drinking and lack of hydration can also be contributing to your skin's dullness.
But it does not have to be all that grim. On the upside, dullness can be reversed and prevented. You just need to make a few tweaks to your routine. How do you do it?


How to brighten up the skin
The easiest way to do so is by sticking to a regimen that aims to counter dull skin. Make sure you exfoliate properly! Slough off those dead skin cells to reveal refreshed skin.
We know we don't really believe people who say their secret to good skin is drinking lots of water, but it's true! Staying hydrated will not only help your insides but also your appearance. Make sure you're hydrated well enough based on your weight and activity levels!
Another thing we don't like hearing when it comes to having healthy skin? That we need to exercise. But no matter how we deny it, sweating it out and getting your blood flowing will help keep our cells working. Yes, the post-workout glow is real!
Aside from these lifestyle tweaks, you should also look out for products whose ingredients are specifically meant to address dull skin such as magnolia flower bud extract. The Yehwadam Jeju Magnolia Pure Brightening range has bottled up the goodness of this tried-and-true ingredient. But aside from that, each product from the range also has Chilbaek Soyundan, a complex of seven traditional herbs that help to brighten the skin. Each product is also enriched with rejuvenating and brightening serine that has natural moisturising factors and allantoin that soothes and protects the skin too (LG H&H's patented ingredients that help skin cell turnover).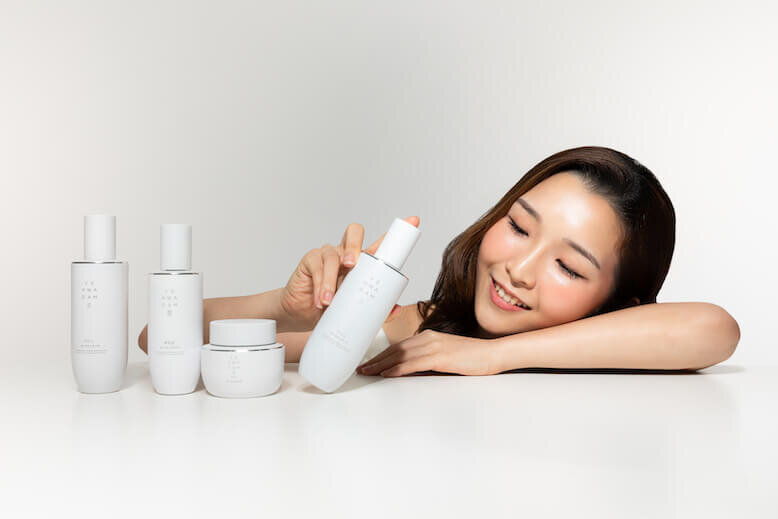 A brightening skincare routine
Kickstart your brightening routine with the Jeju Magnolia Toner, which you can apply after cleansing. This not only hydrates but also gently exfoliates the skin. It helps to improve rough skin texture to reveal bright, clear skin and also preps your skin for the next steps in your routine. You can apply the toner with a cotton pad or do it like Koreans do and pour the toner on your palm and massage the product directly onto your skin.

Next, put on a coin-sized amount of the Jeju Magnolia Serum. This fast-absorbing and hydrating serum promotes faster cell turnover, giving you more radiant skin. Make sure your skin is still damp so the serum gets absorbed even better by the skin and do gentle tapping motions instead of wiping the product all over your face.

For mornings, amp up the radiance with the Jeju Magnolia Emulsion, which helps to improve blemishes and freckles. It's also great at moisturising and keeping the skin's barrier protected. To add a self-care element to your routine, apply the emulsion this way: dab a few dots of the product on your cheeks, forehead and chin. Then, get a little bit more product and warm it up on your fingers before massaging it onto your face.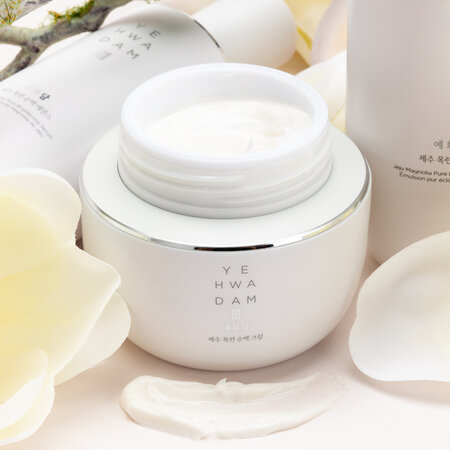 Finish off your evening routine with the Jeju Magnolia Cream. Use gentle circular motions on your cheeks and work upwards till it's been fully absorbed by the skin. This smooth cream gives the skin an instant glowing look and fills in pores for a brightening effect.
Ready to #GlowWithYehwadam? We are. And these women already have! Check out their reviews on this range below.
Try the Yehwadam Jeju Magnolia Pure Brightening range yourself.
This article was created in partnership with Yehwadam.

Comments, questions or feedback? Email us at [email protected].