I confess that ever since we went under quarantine, my days of wearing makeup were few and far between. At most, I would fill in my brows and slather on lip balm. I used to love the ritual of blending my foundation, choosing an eyeshadow colour, or picking a lipstick for the day.
After two and a half months of not doing so, I began to crave that hour of calm just going through the motions again. Set routines, after all, have been proven to help lower one's anxiety.
The relationship between wearing makeup and your confidence has been the subject of many, many, many scientific studies. For example, a 2017 study from the Harvard Medical School noted that women who wear makeup experience a mood and confidence boost from it, which also improved their cognitive performance. Another study found women agreeing that wearing makeup makes them feel more put together and having a good makeup day also makes them feel good about themselves.
To personally test this theory, I began wearing makeup at home for a week to see how it would affect my mood. Here's how it went.
Monday: Classic red lips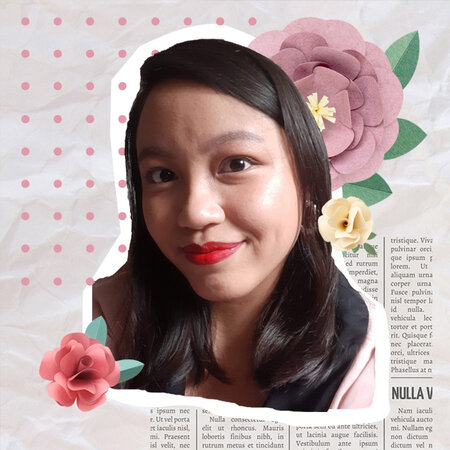 I started off the week with a classic red lip. For some, this is already a bold choice to wear for work. However, I love the invigorating feeling of wearing this bold colour. It historically embodies energy and life. It's no wonder that the bright hue of the Maybelline New Nouveau Lipstick in Red Dynamite made me look alive and put together, despite only putting in 15 minutes worth of effort into it, foundation and all. I felt very empowered to accomplish everything I set out to do that day.
Tuesday: All eyes on teal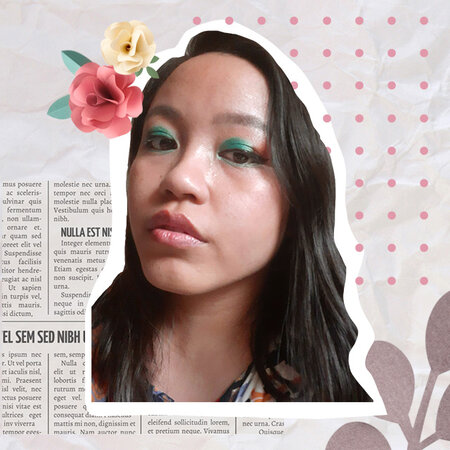 While I started the week with a classic, I decided to go in the opposite direction with Tuesday's makeup look. I chose a glittery teal blue eyeshadow (the Pool Party layered on top of Jada from the Morphe Jaclyn Hill Palette) for a bright pop of colour on my face. At first, I was a bit hesitant to go for this look. You see, I usually gravitate towards browns and pinks when it comes to my eye makeup. But whenever I caught a glimpse of my reflection, the fun splash of teal always brought a smile to my face. I did feel a little bit silly wearing makeup at home — a very colourful one at that — with nowhere to go and only my family members to see it.
Wednesday: Bold lips
Wednesdays can feel really slow so I decided to have fun with my lip colour for a change. I first placed a layer of vampy wine red lipstick (MAC Matte Lipstick in Diva) and then carefully dabbed some black eyeshadow on top of it. I ended up with a Wednesday Addams-esque look which was very on-the-nose for that day. Much like the fictional character, I felt more sombre and serious. Surprisingly enough, I was also more efficient in finishing my tasks that day. The black stain I kept leaving on my cup was a little distracting though. I ended up taking off the lipstick halfway through the afternoon.
Thursday: Pink shimmers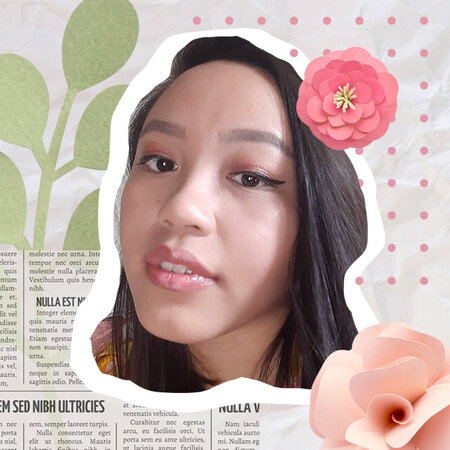 On the fourth day of this experiment, it was all about the trends. I busted out the Hourglass Scattered Light Glitter Eyeshadow in Molten and the In2It Moisture Intense Lipstick in Roses to create a monochromatic look. I cannot get over the giddy feeling of seeing the glitters shimmer in the daylight. Pink really seems to be my happy colour since my spirits were high throughout the day.
Friday: Zoom-worthy looks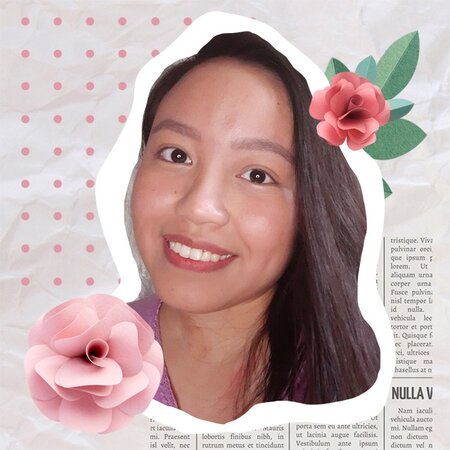 On the last day of the workweek, I followed our virtual conference call makeup tutorial since I had several calls throughout the day. I eventually ended up with my usual go-to makeup with a little heavier application of blush. I used the Happy Skin Multi-Use Mousse in Nap Queen for my cheeks and lips. The bright berry stain added a nice warmth to my face. Of all the looks I did that week, this was the most underwhelming. After wearing makeup every day for a week, switching it up with different looks, made this look and feel lacklustre. I did find myself perking up at the end of the day — though I do believe that the change can be attributed to being excited for the weekend, rather than the makeup.
Thoughts on this makeup experiment
Did wearing makeup at home have an effect on my mood? In my experience, it did. Was it always a positive one? Definitely not.
That extra time in the morning just getting ready served as a transition from relaxed to work-mode. During the week, I felt that I put more effort into how I presented myself. I also felt a sense of pride in the fact that I was doing it to make myself feel good and not because I was seeking validation from other people. As the Harvard study suggested, I did see a bump up in my confidence.
The creative factor also certainly had a big positive effect on my mood. As someone who's in the creative field, where the rules around wearing makeup are less strict, I do see that not everyone can go as full-on with their makeup looks like I did.
Another factor to take note would be the types of makeup you're using. The days when I wore a full-coverage matte foundation for eight straight hours saw a decline in my overall mood. When I simply dusted translucent powder, the happy vibes were sustained longer in the day.
However, I would also argue that "getting ready" doesn't necessarily mean having to wear makeup. There have been days when I just slowly applied skincare also had the same effect of uplifting my mood. Seeing the dewy skin already made me feel confident, similar to the effect of putting on bold red lipstick.
All in all, makeup does have an impact on your mood. It may not all be positive, but it does outweigh any cons it has.
While you're here, discover how wearing work clothes at home can make you more productive.
Comments, questions or feedback? Email us at [email protected].