There are so many different types of facial masks available on the market that sometimes, you just don't know which one to pick. Often, we'd find ourselves gravitating towards the safety of sheet or clay masks because, hey, they're what we know best. But before you shy away from other types of masks, we asked Singapore Ministry of Health-accredited dermatologist Dr. Angeline Yong for how and when to use the different options for maximum effects.
But first, check the ingredients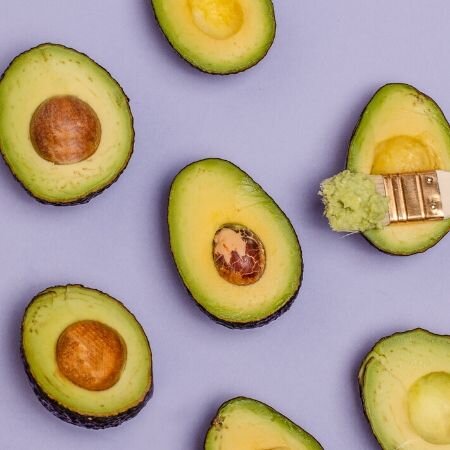 Before we dive into the different types of facial masks, we need to discuss the ingredients that make them so amazing. Aside from the different textures, you need to consider what ingredients will best serve your purposes and react to your skin's sensitivity. "Those with facial eczema may not do well with anti-ageing masks that contain retinol", Dr. Yong stated, since more hydrating options would be better for them.
When it comes to hydrating ingredients, she recommended looking for face masks that contain soothing ingredients like avocado, aloe vera, rose extract, and hyaluronic acid. For days when your skin feels a little too congested, charcoal is a particularly good ingredient to look out for. Finally, if you need a little tone-up, she said to look for potent vitamin C, green tea extract, and polyphenols which "help to repair your skin and also reduce oxidative stress from UV and other environmental damage".
Now that we've covered that, let's get into the nitty-gritty of the facial mask types you need to know by heart.
The Ultimate Detox: Clay Masks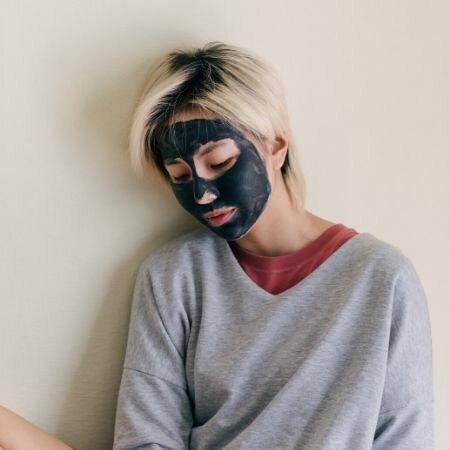 If you're looking for a little exfoliation, turn to rinse-off clay masks. The oil-free alternatives are "better for exfoliation and deep cleaning because they act as a magnet and draw out impurities from deep within pores for a clearer complexion," shared Dr. Yong. You can also use them to spot-treat any breakouts.
You should use it: If your skin needs a little detoxification. According to Dr. Yong, people with acne-prone skin would especially benefit from these types of facial masks since they help to reduce the congestion that frequently occurs in their skin. People with dry or sensitive skin should steer clear from them, however, so take note!
Want to include this in your regimen? Try the ORIGINS Original Skin™ Retexturizing Mask with Rose Clay (SGD39/~USD28.02), Sand & Sky Australian Pink Clay Porefining Face Mask (SGD69.90/~USD50.22) and the Caudalie Instant Detox Mask (SGD43/~USD30.90).
The Hydrating Holy-Grail: Sheet Masks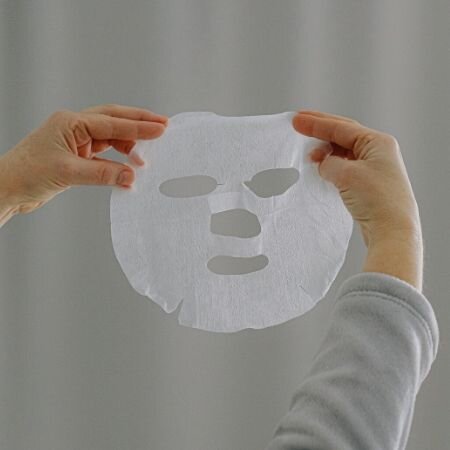 If you do have dry skin, then the oh-so-popular sheet masks are the way to go. Good ol' sheet masks are "soaked in nutrient-rich serums to lock in moisture" which make them perfect if your skin is feeling particularly parched, according to Dr. Yong. Afterwards, follow it up with your favourite moisturiser to get all the hydrating goodness sealed into your skin.
You should use it: When you don't have anywhere to go. Sheet masks, while super good for our skin, don't really allow for much movement. Whip them out at night before bed or during the weekend as you binge-watch your favourite show. Dr. Yong also recommended using them when it's safe again to travel. "Air travel tends to dehydrate the skin and using these sheet masks to hydrate the skin before travel, or even in-flight and after landing, can help to replenish the moisture level in the skin," she said.
Check out the Tatcha Luminous Dewy Skin Mask (SGD17/~USD12.21), Star Skin VIP Crème De La Crème™ Age-Perfecting Luxury Cream Coated Sheet Face Mask (SGD24/~USD17.24), and the LULULUN Pink Face Masks (SGD7.90/~USD5.68) for some super hydrating options.
The Lightweight: Gel Masks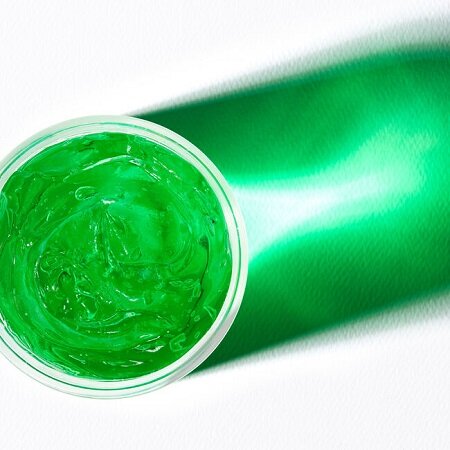 Gel masks are another type of facial mask that people with dry or sensitive skin can enjoy. While gel masks don't feel like a mask in the traditional sense that it stays on top of your skin, these are also soaked in moisture-replenishing nutrients and ingredients similar to sheet masks. Some variants can also be left on your skin overnight, so you can wake up to healthier, bouncier skin.
You should use it: If you got a little too toasted under the sun. Gel masks are very effective when it comes to delivering "serious rehydration", as Dr. Yong called it. It's always good to have one handy, especially if you travel frequently or spend a lot of time outside.
For this, consider the Mamonde Calming Hydro Sleeping Mask (SGD42/~USD30.18), Laneige Cica Sleeping Mask (SGD45/~USD32.33) and the Peter Thomas Roth Cucumber Gel Mask Extreme Detoxifying Hydrator (SGD42/~USD30.18) as contenders for your new go-to gel masks.
The Moisture Bombs: Cream Masks
Rich in oils and other lipids, cream-based masks are perfect for normal to dry skin folks. The thick formula delivers high moisturisation with every application. And like sheet masks, cream-based masks come in a wide variety for different purposes. However, most cream masks have hydrating, anti-ageing, or brightening properties, Dr. Yong shared.
You should use it: When your skin is dehydrated. Let it soak deeply into your skin to get every ounce of hydrating goodness. Dr. Yong said that the longer you can leave on a hydrating cream-based face mask, the better. "[They] have a longer time to act on the skin to produce the effect that they were meant to do." But just to be sure, it's always a good idea to check the recommended application given on the product's packaging.
The Avène Eau Thermale Soothing Moisture Mask (SGD40.70/~USD29.24), Estée Lauder Nutritious Super-Pomegranate Radiant Energy Night Crème/Mask (SGD118/~USD84.78) and the Clarins SOS Hydra Refreshing Hydration Mask (SGD62/~USD44.55) are just a few good picks for cream masks.
The Gunk Destroyer: Exfoliating Masks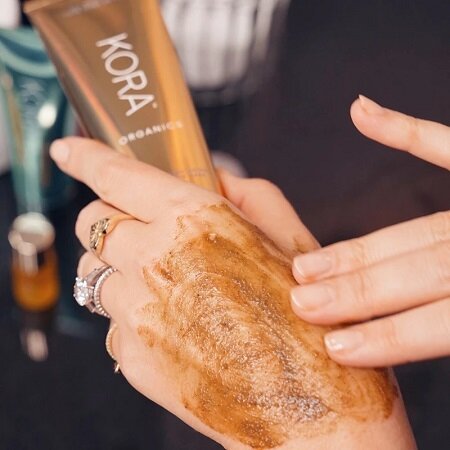 Exfoliating masks are formulated to remove dead skin cells and deeply clean the pores. Because of what they're made to do, these facial masks tend to get quite drying. People with sensitive skin should avoid using them. Hydroxy acids (like glycolic and lactic acids) and fruit enzymes (like papaya and pineapple enzymes) are the common ingredients found in exfoliating masks. While a lot of exfoliating masks are clay-based, these can also come in the form of jelly, cream, and even sheet masks.
You should use it: If you want to get brighter skin ASAP. Dead skin cells tend to make your complexion look dull, so removing them restores a glow to your skin. Dr. Yong only recommends using these once or twice a week, depending on your skin type, as you can over-exfoliate your skin. But if you do happen to overdo it, Dr. Yong says you can use hydrating masks that contain soothing agents to alleviate skin irritations caused by an exfoliating or anti-ageing mask.
Some exfoliating masks you could try are the KORA Organics Turmeric Brightening & Exfoliating Mask (SGD68/~USD48.86), SULWHASOO Snowise Brightening Exfoliating Mask (SGD85/~USD61.07) and the Herbivore Botanicals Prism 20% AHA + 5% BHA Exfoliating Glow Facial Mask (SGD86/~USD_61.79).
Options, options, options
While these are the more common types of face masks, the skincare industry is always pushing the boundaries with innovative iterations of the skincare staple. Magnetic masks, which Dr. Yong said functions the same way as regular exfoliating masks, are just one of the many new types of facial masks available. There are also masks that come with microneedles that supposedly "help the other active ingredients more effectively penetrate the skin". However, Dr. Yong shared that new does not always necessarily mean better. "I do think that these masks are interesting to explore, but are not necessarily much more effective than masks that we are more traditionally used to." If you find yourself feeling wary about these trendy options, sticking to traditional ones is not a bad idea.
For more facial mask recommendations, these are the best sheet masks to help you unwind at night.
Comments, questions or feedback? Email us at [email protected].