What's your beauty guilty pleasure? Some are suckers for iconic makeup essentials that boast limited-edition packaging, while others simply can't resist splurging on skincare finds that are formulated with the buzziest ingredients. As for us, we've recently been intrigued by beauty products with rich sensorial features and hence, are thrilled to welcome the return of playful, jelly-textured products on our shelves.
More than just a TikTok- and ASMR-friendly product, jelly-like, gel-based products including water-based gel moisturisers are often favoured over creams as they tend to be lightweight (hint: great in hot, humid weather), quick-absorbing and hydrating for the skin as well. Ready to bounce back to this beauty trend with us? Here are five jelly-textured products to try now.
Perfect your pout with a lip-plumping lip gloss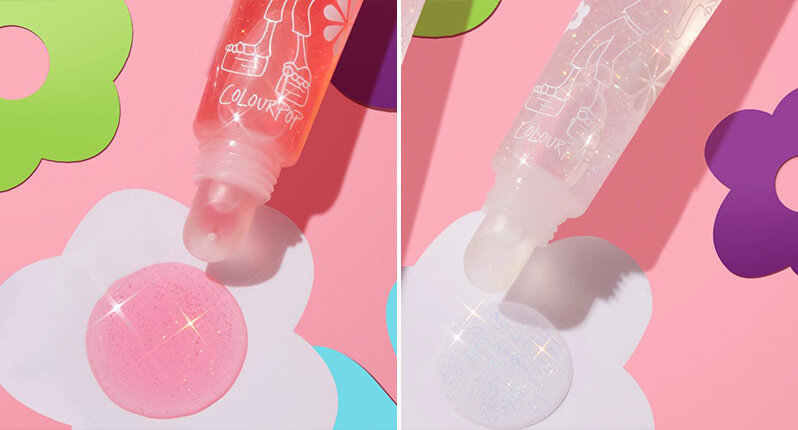 We can always count on Colourpop Cosmetics to deliver the most Insta-worthy collabs. This time, the brand dropped its Disney Lizzie McGuire Collection, which includes their So Juicy Plumping Glosses in four shades: Miranda (translucent pink with peachy golden glitter), Ethan Craft (translucent with copper and gold glitter), Gordo (translucent violet with rainbow glitter) and Lizzie (crystal clear with rainbow glitter).
This cruelty-free, vegan product contains cooling, lip-plumping peptides to help wearers create fuller-looking, pouty lips, as well as Vitamin E to hydrate and condition the lips for all-day wear.

Prime your face for makeup with a hydrating jelly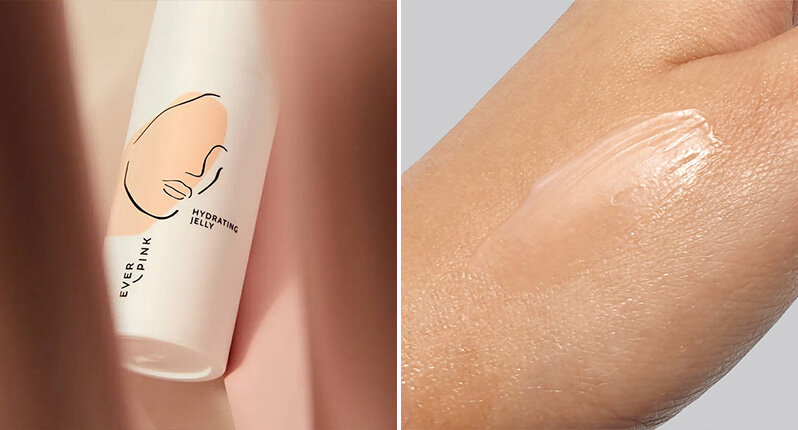 Suffering from a case of cakey-looking foundation? The product might've clung onto your skin and settled into patches especially if your skin's on the drier side. Next time, try moisturising and priming your skin for flawless foundation application with Thailand-based makeup brand EVERPINK Cosmetics' Hydrating Jelly.
This product contains hyaluronic acid and Pentavitin extract that helps to lock in moisture under the skin for up to 75 hours. You can also apply this on cleansed skin in the morning and evenings to keep your skin nourished and well-moisturised.
Melt away makeup with a jelly cleanser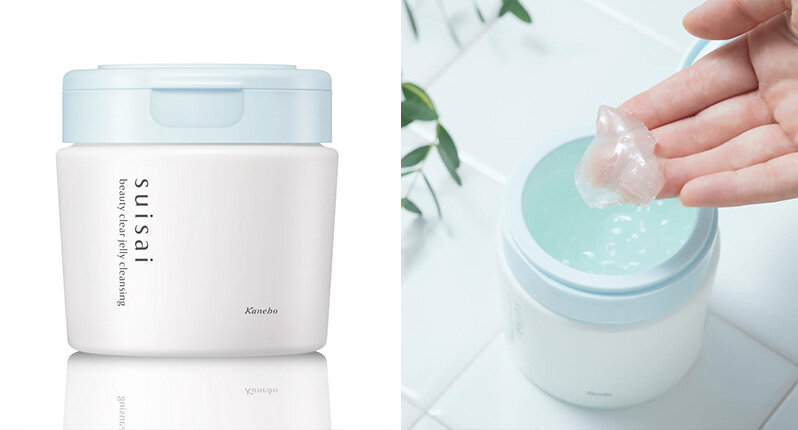 Nothing quite compares to the "clean" feeling that you experience when you've removed your makeup after a long, stressful day, yes? If you're on the hunt for a new, refreshing, makeup-melting marvel, it's high time that you gave Japanese skincare brand suisai's Beauty Clear Jelly Cleansing product a go.
This rinse-off product, formulated with skin-beautifying ingredients such as olive fruit oil and hyaluronic acid, also boasts a minty fresh scent that is bound to leave you feeling much more refreshed and comfortable in your bare skin.

Plump your skin with a hydrating serum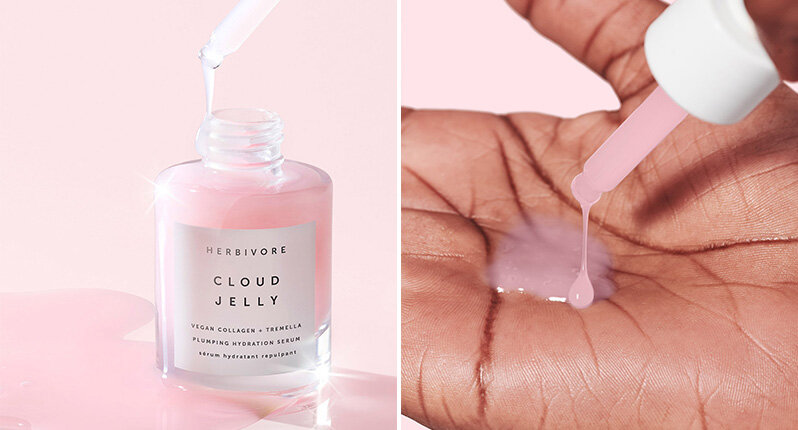 It was love at first sight when we chanced upon Herbivore's latest Cloud Jelly, a light pink-coloured serum that contains tremella mushroom, a hyaluronic acid alternative and a jelly-textured superfood that holds up to 500 times its weight in water. Given how we've tried and loved the brand's popular Orchid Facial Oil, we were pleased to know that it's the perfect product to use after the Cloud Jelly to help create a dewy, radiant glow.
Manage oily, acne-prone skin with a cooling moisturiser
Dermatologists have warned us time and time again but this piece of advice always seems to fall on deaf ears: Oily, breakout-prone skin needs moisturising too! We understand the pain of layering multiple skincare products on the face when your skin already feels "congested" and uncomfortable. Hence, we recommend Dermalogica's Clear Start Cool Aqua Jelly, which has a lightweight, jelly-like texture that is designed to calm, soothe and moisturise your skin.
The product's formulated with four key ingredients: Bioflavonoid Complex (reduces excess sebum), Hyaluronic Acid (moisture-locking properties), Blue Tansy Flower Oil and Blueberry Extract (antioxidants), and Blue Algae Extract (hydrating and nourishing). Curious as to where its cool blue colour comes from? It's the result of a blend of natural plant extracts such as Aloe Flower and Eggplant Fruit.
Will you be re-introducing a bouncy jelly beauty product to your vanity soon?
(Cover photos from: colourpop.com, sephora.my and herbivorebotanicals.com)
Now, discover #TeamClozette's favourite lifestyle tech essentials.

Comments, questions or feedback? Email us at [email protected].