Got an unpopular opinion? We've all got them. Our "Confessions" column features the voices of women who dare to share their side of the argument to contradict some of beauty and lifestyle's most popular practices and beliefs.

Thorough cleansing is the foundation of a good skincare routine. And because of this, many facial cleansers, claiming to address our many needs and skin issues, have popped up. But for stay-at-home mum Marian Ono, 24, using a facial cleanser is not an option because regular soap does the trick just right.
"I tried using different facial cleansers out of curiosity," she says. "But each time, I end up breaking out and my skin gets really dry. One time, I even got redness, itchiness, and rashes all over."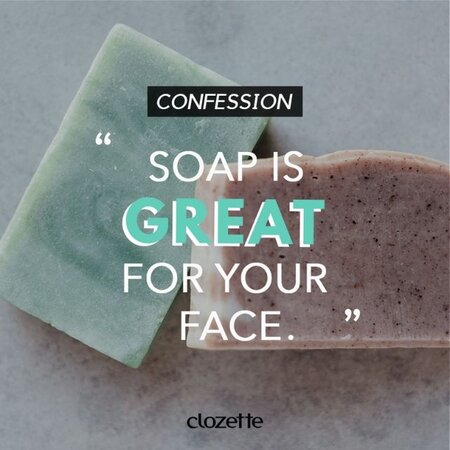 Because of this, she says that no one can make her turn against regular soaps or any "soap with oats" because these don't cause her skin to flare up. Unlike what most people say, soap doesn't dry out one's skin, she says, and it does actually make her skin "smooth, soft and poreless."
Switching to facial cleansers? That's just not in the cards for her.
Now we ask: do you share similar sentiments? Share with us your thoughts on this Confession here.

*The statements shared here are based on the opinion and experiences of our interviewees. No studies or tests have been done to refute or affirm these claims.

Comments, questions or feedback? Email us at [email protected].