When it comes to curating a skincare routine, those with sensitive skin are often the ones who struggle the most. There are so many things they have to consider. Is the product fragrance-free? Is it mild enough to not cause any big reaction? Will it pass the patch test? While folks with sensitive skin often have to go through trial-and-error, we spoke with dermatologist Dr. Gayle Louise Opada-Villarmea of the Glo Medical Specialists Clinic to find out what it really means to have sensitive skin and the best skincare routine to use if you do have it.
What is 'sensitive skin'?
"Sensitive skin is a symptom of a damaged skin barrier," Dr. Opada-Villarmea explained. "This can be present in people with atopic dermatitis, contact dermatitis, photoexacerbated (flares up when exposed to sunlight) dermatitis, like rosacea and seborrheic dermatitis to name a few."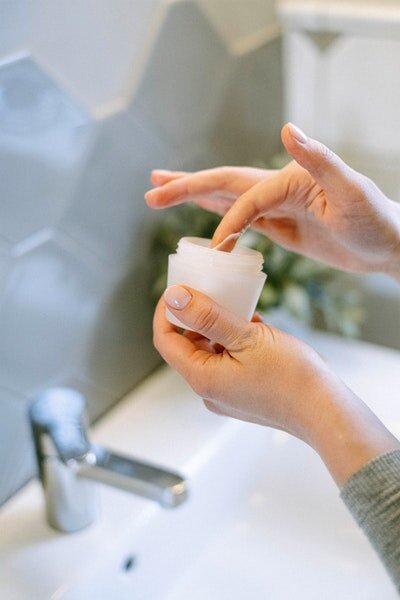 Common signs of sensitive skin include skin dryness, redness, and itchiness. But why does it manifest this way? According to Dr. Opada-Villarmea, "When the skin is dry, it has micro-cracks or openings, which makes it very susceptible to allergens, irritants, bacteria, viruses, and fungi, resulting in skin problems."
To treat this, "We often recommend patients to choose mild and hypoallergenic formulas if they have sensitive skin," she said. These refer to products that are "unscented and [don't have] artificial colourings mixed in". With that in mind, here's a simple skincare routine for sensitive skin you could consider trying.
A gentle cleanser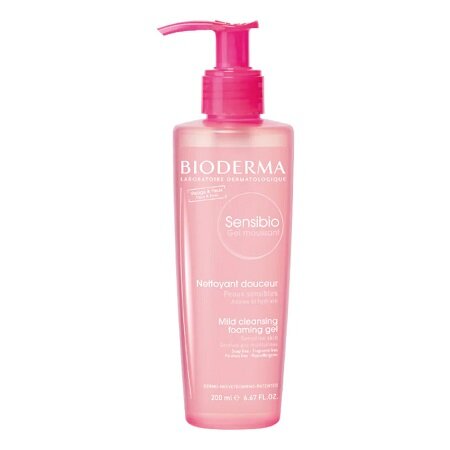 Even with sensitive skin, or especially because of it, you should be picky with your facial cleanser. In Dr. Opada-Villarmea's opinion, it's best to go with a "fragrance-free, gentle soap or cleanser" in a skincare routine for sensitive skin. An example of this would be the Bioderma Sensibio Mild Cleansing Foaming Gel, from the brand that made the first dermatological micellar water cleanser. It's a gel cleanser specifically formulated for sensitive skin as it also soothes and moisturises irritated skin. Another tip to remember when cleansing your face that Dr. Opada-Villarmea recommends is avoiding "scrubbing and using only lukewarm water."
Moisturisers with ceramides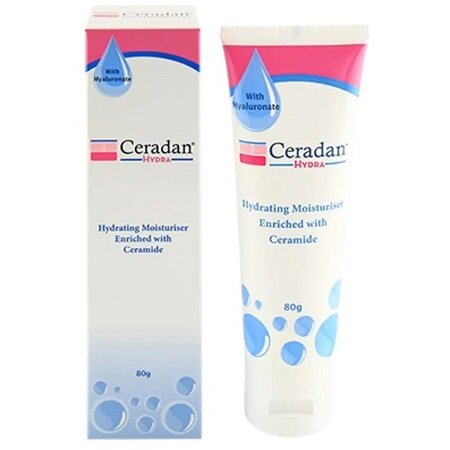 A skincare routine for sensitive skin would be incomplete without a moisturiser. For those with sensitive skin, Dr. Opada-Villarmea says "It is best to use moisturisers with ceramide to help restore the skin barrier." These can come in thick creams or lightweight gels, but both serve to replenish moisture back to your skin. A heavy-duty ceramide moisturiser you could try is the Ceradan Hydra Moisturizer, which not only contains ceramides but also other lipids to help rebuild your damaged skin barrier.
Another form of emollient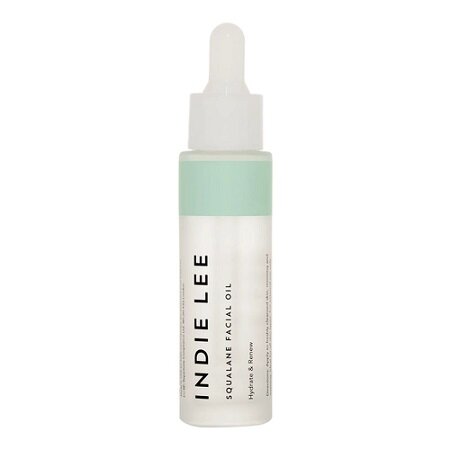 You could stop at the cleanser and moisturiser combo, but if your skin feels particularly hyper-sensitive you may need to add an extra layer of moisturisation. Facial oils are a great way of doing so, as these are a form of emollient (substances that can fill in the cracks on the skin surface). "The best way to lessen [skin sensitivity] is to apply emollients at least twice a day. Make sure to apply it immediately after a bath to trap the moisture in the skin," Dr. Opada-Villarmea said. Look to the Indie Lee Squalane Face Oil for a lightweight hydrating oil to further moisturise your skin.
Disclaimer: The products mentioned in the story are not endorsed by the dermatologist and are shared as general recommendations by the writer based on the knowledge shared by the expert.

(Cover photo from: Ivan Samkov from Pexels)
Interested in levelling up your skincare routine? Try these Japanese facial massages.
Comments, questions or feedback? Email us at [email protected].