Did you know that there are a lot of benefits to skin-cooling products? For one thing, they can make your skin less oily. A study published in the British Journal of Dermatology found that for every 1°C change in skin temperature, there is a 10 per cent decrease in sebum production. It also helps reduce puffiness by constricting your blood vessels.
However, heed our advice: steer clear of products with menthol, peppermint, and eucalyptus if you have sensitive skin as these can trigger contact dermatitis. Luckily, there are a lot of cooling skincare products that can soothe your skin without the dangers of sensitive skin triggers. Curious to know more about them? Read on.
Glowfully Skin Hydrating Mist Toner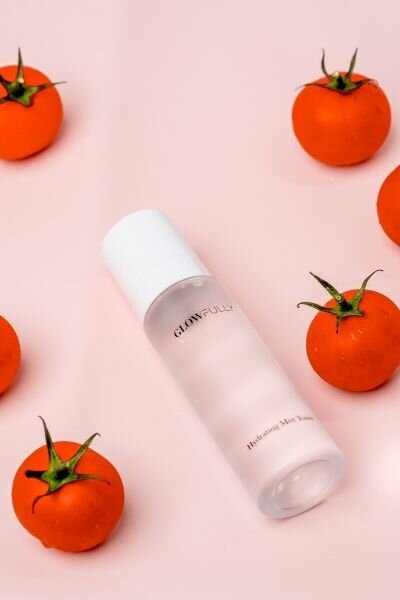 To stay cool in our tropical climate, one spritz of the Glowfully Skin Hydrating Mist Toner is all it takes. This skin-cooling product is infused with a lot of hydrating ingredients like hyaluronic acids, vitamins and blends of plant extracts (including aloe vera and tomato extract). Use it after a cleanser and before your moisturiser. You could also slip it into your purse to stay fresh throughout the day, since it can be worn even while wearing makeup.
Peter Thomas Roth Cucumber De-tox Hydra-gel Eye Patches
Next, some eye care. Like we said earlier, skin-cooling products can help to reduce puffiness. So if you find an eye care product that has cooling properties, you should try it at least once. One of the best-selling cooling eye patches out there are the Peter Thomas Roth Cucumber De-tox Hydra-gel Eye Patches. They have antioxidants, hyaluronic acid, peptides, and a bunch of plant extracts — including soothing and cooling cucumber and aloe extracts — that work together to nourish, hydrate, and depuff your eye area.
Petitfée Agave Cooling Hydrogel Face Mask
After toner and eye care, it's time for some face masks. The Petitfée Agave Cooling Hydrogel Face Mask is a K-beauty face mask with a cooling effect. It's infused with Blue Complex and Seaweed Complex, which is said to have agave, blueberry, eggplant, caffeine, spirulina, and several kinds of seaweed to deliver ample moisture to dehydrated and sensitive skin. You can also pop it in the fridge to step up its cooling perks.
belif Stress Shooter — Cica Bomb Cream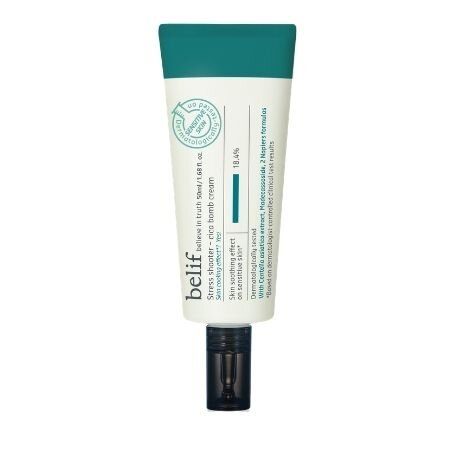 We've been mentioning a lot of gel products, but there are a lot of skin-cooling products with cream formulas too. Case in point? The belif Stress Shooter — Cica Bomb Cream. It has Centella Asiatica extract, Madecassoside and belif's signature Napiers Formulas that help alleviate skin irritation while leaving behind a cooling sensation. In fact, several user tests confirmed that it can cool skin temperature by 6.9°C, which helped combat heat-related sensitivity. Win-win!
SEPHORA COLLECTION Aloe Vera Body Jelly
Don't forget to give the rest of your body some TLC too. Amplify for your refreshing showers with the Aloe Vera Body Jelly from the Sephora Collection. This gel body moisturiser is enriched with aloe vera, which has a naturally cooling effect that people use to hydrate parched skin. It's also a common remedy for sunburn because of its soothing and anti-inflammatory properties.
With these skin-cooling products in your beauty wardrobe, you'll feel fresh throughout the day without fail.
(Cover photo from: @sephoramy)
Next, check out these newly launched vegan makeup and skincare products.
Comments, questions or feedback? Email us at [email protected].